Comedian, Magician, [email protected]$$: Michael Kent
The Student Activities Board's Funny Freaking Friday series continued this past Friday featuring comedian and magician, Michael Kent.
Kent has performed at over 500 colleges, cruise ships and military bases. Kent was also named the 2014 Entertainer of the Year by Campus Activities Magazine and the 2014 Magician of the Year by the Association for the Promotion of Campus Activities (APCA).
Before his show Kent had a slideshow showcasing all of the places he has traveled and people he met while performing, including Key & Peele from Comedy Central and Nev Schulman from Catfish. In fact, last year alone, he performed in 115 cities and 10 different countries. Kent was also able to recently take his show to TV where he was featured on the season 3 premiere of "Penn & Teller: Fool Us."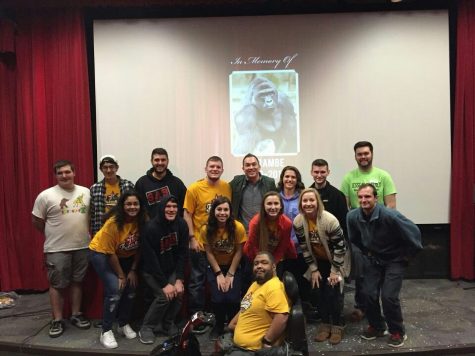 Before the show began, Kent performed teasers inside the Gold Rush and around the Natali Student Center's Food Court for students. This teaser gave students some insight as to what could be expected if they came to the show later that night. Many students who were blown away by Kent's teaser later appeared at the show.
Kent involved a variety of students in his performance making for a highly interactive and upbeat show.
Following the show some students stuck around and discussed what tricks they liked the most. Fan favorites included Kent being able to take 10 random Scrabble letters chosen by an audience member at the beginning of the show and turn them upside to say the card which was chosen by another audience member at the end of his show.
Overall, students seemingly enjoyed this free comedy and magic show provided by Kent and the SAB. The next Funny Freaking Friday event features Aarona Lopez on March 2, 2017 at 7pm in the Vulcan Theater!