Career Readiness Series
Attend The Career Readiness Series Feb. 20-23 for important career tips and tricks.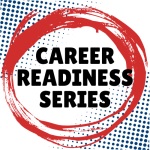 The PennWest Center for Career & Professional Development is hosting the Career Readiness Series Feb. 20-23. Alumni and employers from organizations such as UPMC, Highmark, Deeloitte, ABC News, school districts and more will be sharing their tips and tricks for resumes, interviewing, understanding salary/benefit packages, and avoiding the pitfalls of an internship or job search. 
The "Things I Wish I Knew Panel" will take place at 3:00 p.m. on Monday, Feb. 20. Alumni and employers will discuss the things they wish they knew as students. This is an interactive panel discussion, and audience questions will be accepted. Panelists include Maria Dovshek '21, ADP, Adisa Hargett-Robinson '16, ABC News, and Hallie Lupinski, Deloitte. 
The "Job Search Tips" session will be held on Tuesday, Feb. 21 from 3:00-4:00 p.m., and will cover common job search tips and related topics such as ATS systems, job application follow up, and using sites such as LinkedIn. Presenters for this session include Dr. Mandy Fauble, UPMC; Katherine Kirkpatrick, UPMC; and Kembia Munsanje '15, Fannie Mae.
The "Researching & Negotiating a Salary & Benefits" session will be on Wednesday, Feb. 22 from 3:00-4:00 p.m. and this session will discuss researching and negotiating benefits packages including how to research and know your worth, what wording to use to negotiate, and when to negotiate. The presenters include Ashley Roberts, Highmark Health/AHN, Brooke Zelt, Highmark Health/AHN, and Michael Bongiorno, Highmark Health/AHN. 
Finally, the "New Interview Trends" session will be held on Thursday, Feb. 23 from 3:00-4:00 p.m. This session will include tips for recorded video interviews, presentations in the interview process, video interview tips, and how/when to follow up after an interview. Presenters include Alycia Baker, Enterprise Holdings, and Antionette McDonald '00, Prince William County Public Schools.
For session information and to register for these virtual sessions via Handshake, click here.