BeReal App
BeReal App Gaining Popularity on College Campuses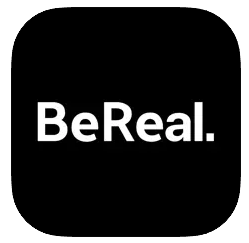 A new social media app has taken college campuses by storm.
BeReal, a photo sharing social network app, has been going viral due mainly to college students. According to Apptopia, active BeReal users have gone up 315% since the beginning of the year.
The app is very different from other popular social sites. On BeReal, users receive a notification once per day saying "It's time to BeReal!" The notification time will differ every day, leaving users not knowing when to expect it.
Users then have a two-minute window to post a picture on their account, using the back and front camera of their phone simultaneously. Once the photo is taken, it is uploaded to the feed and users will then be allowed to see their friends' posts too. Posts can be made after the two-minute window, but will be marked as being late. Users can then comment on or react with a "RealMoji" on friends' posts.
Unlike other social media apps like Instagram and Snapchat, where users often tend to promote their "best self," the goal of BeReal is to capture users in their everyday life. Due to the unpredictability of the notification times, users can be captured doing many different activities, whether it is doing homework, out at lunch, or watching a movie.
People tend to spend hours scrolling on other social media apps, but BeReal is designed to only be used once per day.
Maddy Vinch, a Penn State Fayette senior, said she can spend all day on her phone scrolling through Instagram or watching TikTok videos."
"I really only spend a few minutes on BeReal everyday, which honestly makes it more enjoyable and less time consuming. It's like a fun little game each day," Vinch said.
BeReal seems to thrive on its simplicity. There are no followers or likes. Friends are added from contacts. Users can not even see other people's posts once the new daily notification occurs, but a user's own posts are archived in their memories section.
This simplicity, especially compared to other social media apps, seems to be a big reason for its popularity. BeReal even states it "won't make you famous."
Alex Miller, Pitt senior, said they got so tired of Instagram and how fake it seemed, that they deleted it.
"BeReal is just so basic, but that's the charm of it I guess," Miller said.
The app was started in 2020 but did not debut in the country until earlier this year, when BeReal sponsored a Harvard party and surged in popularity since.
Because of how popular it is with college students, BeReal has created a college ambassador program. Students who are chosen for the position get paid to promote the app around their campus to gain downloads.
Although many students enjoy the app, some do not see it becoming a social media titan like Facebook, Instagram, Twitter, or Snapchat.
Garrett Greco, Saint Peter's University Sophomore, said it was cool at first, but he thinks it just got old after a while.
"I wouldn't be surprised if it just started to die out as time goes on," Greco said.
Whether or not BeReal is just a fad remains to be seen, but as of now, college campuses around the country are loving "Being Real."