The 49th Annual Veterans Dinner
PennWest California's Veterans Club hosted the 49th Annual Veterans Dinner
On Tuesday, Nov. 8 several people gathered in the South Wing of the Convocation Center for the 49th Annual Veterans Dinner, hosted by the Cal Veteran's Club.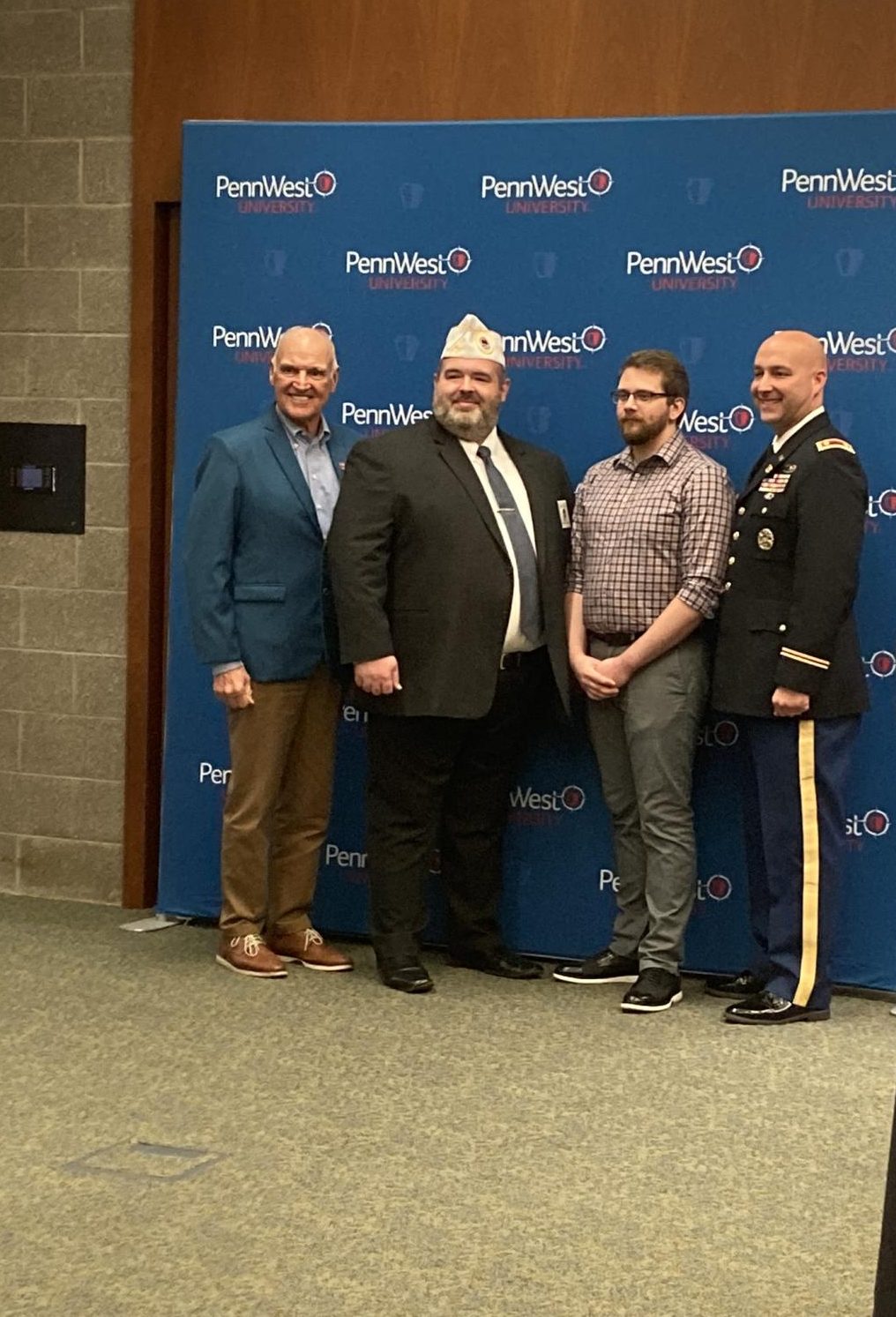 The night started with light appetizers as people were encouraged to mingle and catch up with friends. The dinner and program began at 5:30 p.m. led by Club President and Senior, Douglas Berkeley.
Berkeley stated, "We stand united in respect for all that you've done and thank you for your service."
Berkely also discussed the importance of the empty table set for those who paid the ultimate sacrifice for the country and for our freedom. He stated it is symbolism for one prisoner against their oppressors. His speech stressed the importance of remembering those who served, are serving, will serve, and those who put their life on the line for our country's freedoms.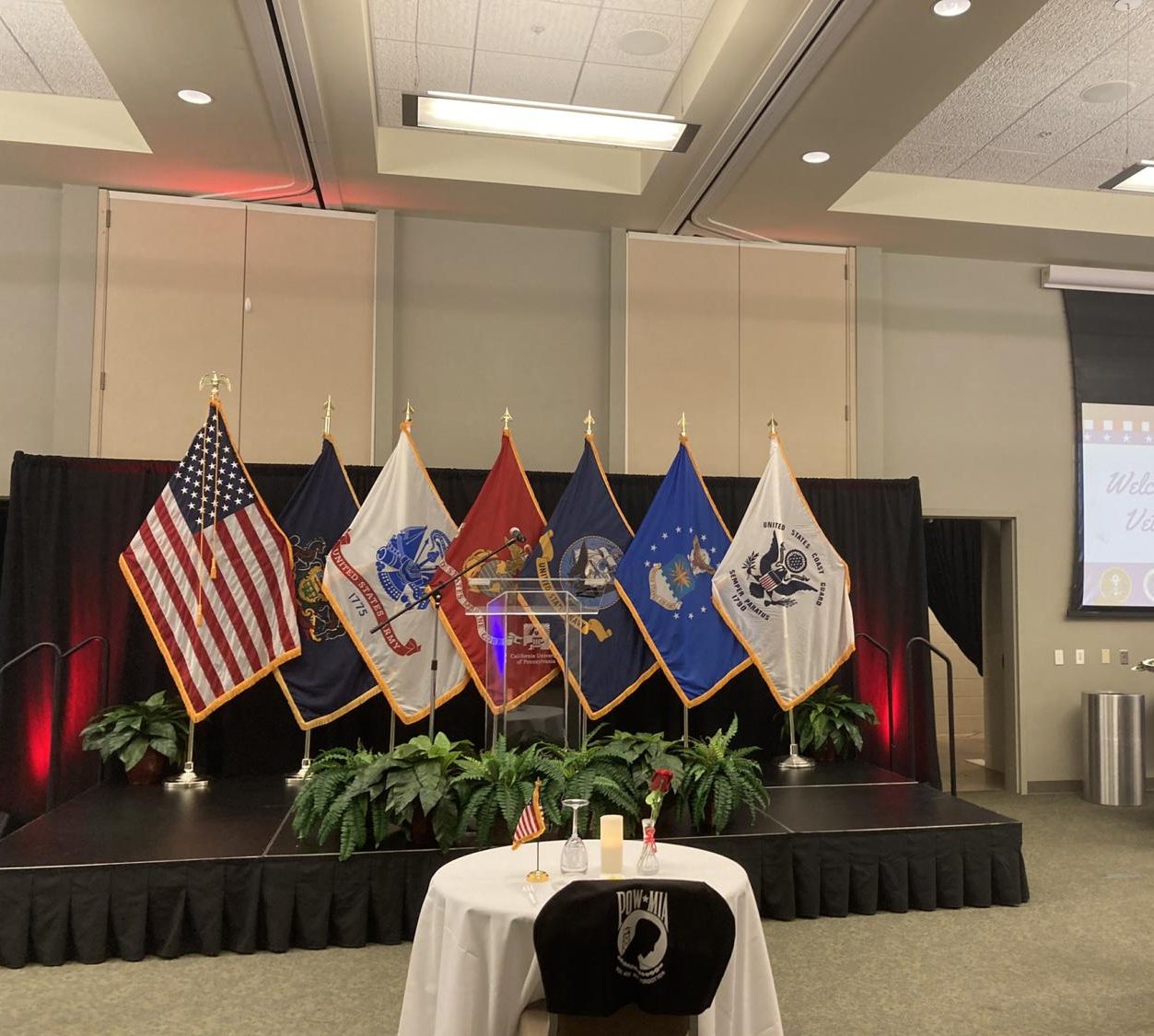 The Veterans Dinner was sponsored by PSECU, the credit union on Cal's campus. PSECU Financial Education Center Community Manager, Carrie Kromer, spoke about the motto of credit unions and how their focus is people helping people similarly to those who were or are in the service.
After the dinner was concluded, the Keynote Speaker, Paul Shipley, AMVETS National Third Commander and California University of Pennsylvania Alum took to the stage. His speech focused on lending a hand to help others and never being afraid to reach out or take help from someone.
Shipley said, "When help is needed, do not be afraid to seek it. When you are at your darkest and truly feel like here is no option, there are. When you reach out, that can be all it takes to save a Veterans life."
Shipley also stressed, "what it comes down to is those who served the United States, laying down their life day after day, to protect everyone. We have things like the right to vote, because of the men and women who served the United States of America."
He also thanked the institution for allowing Veterans like him to get an education and continue to learn.
Shipley ended his speech by stating, "Never stop service. When we stop serving, we stop caring and Lord knows what will happen. We will continue to be leaders. Take knowledge here and continue to be leaders out there."
MAJ, USAR, Rob Prah, Director of the Office of Military & Veterans Success closed out the night. He talked about how the institution of PennWest California and previously California University of Pennsylvania has a lasting dedication.
Prah stated, "The Veterans from Cal have set and created a foundation for where we'll go in the future."
He closed out the night by stressing the importance of preserving and never losing the memories of those no longer with us including Colonel Bakewell who was the 1st Director of Veterans Affairs at Cal.
Prah said with, "celebrate them for their service and honor them. I don't care if we have 250 or 50 at this dinner because it is for the Veterans."
Ultimately it was a night of remembrance and honor for all those who have served.