PennWest and HSA Celebrating El Día de los Muertos with Student Center Takeover
Day of the Dead Celebration Event
A day of Hispanic celebration kicked off in the Natali student center on Tuesday, October 1st,  to mark El Día de los Muertos, the Day of the Dead. Despite being one of the smaller clubs on campus, the Hispanic Student Association would decorate nearly the entirety of the top floor of the student center and the Gold Rush Dining section with colorfully themed Hispanic modicums spread across varying tables.
Multiple activities were offered to students to participate in while they made their way to and from classes. Three members of HSA, who had been there for hours, sat patiently at the bracelet-making table.  
Student and HSA Treasurer, Adela Howsare-Palacios, said that it takes many hours of hard work to put this all together, but stated it was all worth it considering how necessary events like these are.
"For me, this is very important," Howsare-Palacios said. "Education and exposure are the first steps to a more inclusive and embracing society. There aren't a ton of Hispanics on campus, so it comes down to just showing people some beautiful aspects of culture, and people will become more appreciative."
Howsare-Palacios is speaking from experience. She reminisced plainly about a fellow PennWest California student, approximately her age, who told her to go back to her own country during a recent open mic night on campus. Howsare-Palacios was actively busy helping the droves of students who passed by to make bracelets, but still took time to reflect.
"Going forward from that, trying to get more active Hispanic culture onto campus is as important as it is scary," she said.
Howsare-Palacios, a native-born American citizen, would later go on to laugh it off as ridiculous, but still told of how much her involvement in HSA means to her.
Included in the festivities was a spruced up menu offered to students to indulge in and experience a taste of the Hispanosphere. One student, sitting alone at her table, said that the food was incredible. "Some of the best I've had at the Gold Rush," she said. "This year at least."
Various tables were scattered down the bustling hallway, and while most students were in a hurry to get into the Gold Rush for lunch, there were a significant number of stops along the way. Jewelry making, crafts and painting, a table for CALU catholic, and even an altar in the classic Hispanic style. "You see a lot of altars in Hispanic cultures during Day of the Dead," Howsare-Palacios added, "so we made sure to set that up too."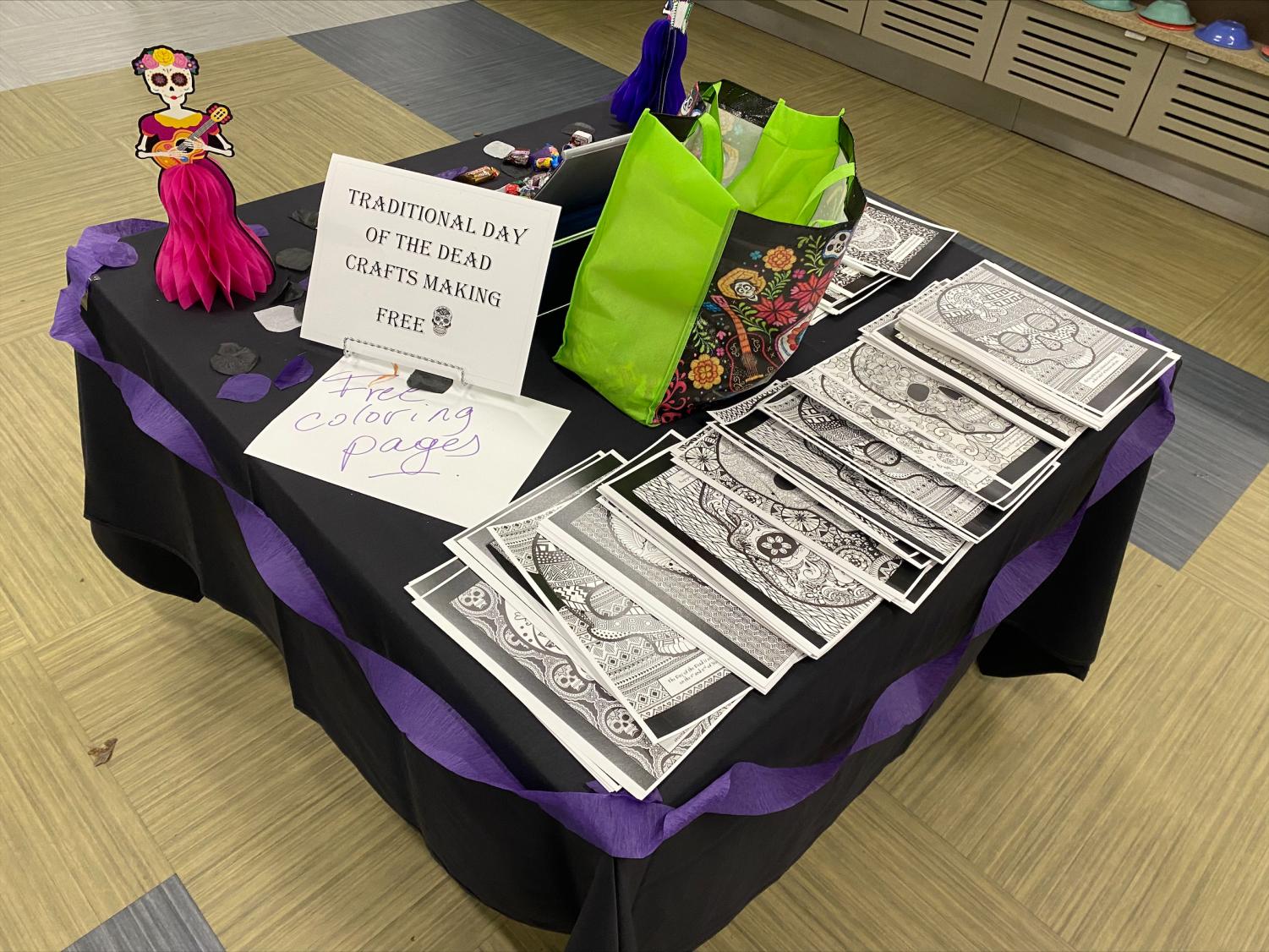 Always encouraging new membership signup, any student interested in joining HSA should contact Andrea Vergnaud at [email protected] or Andrea Cencich at [email protected]