From Jackass to Stand Up Comedy: The Steve-O story
The comedian sits down with the Cal Times for an exclusive interview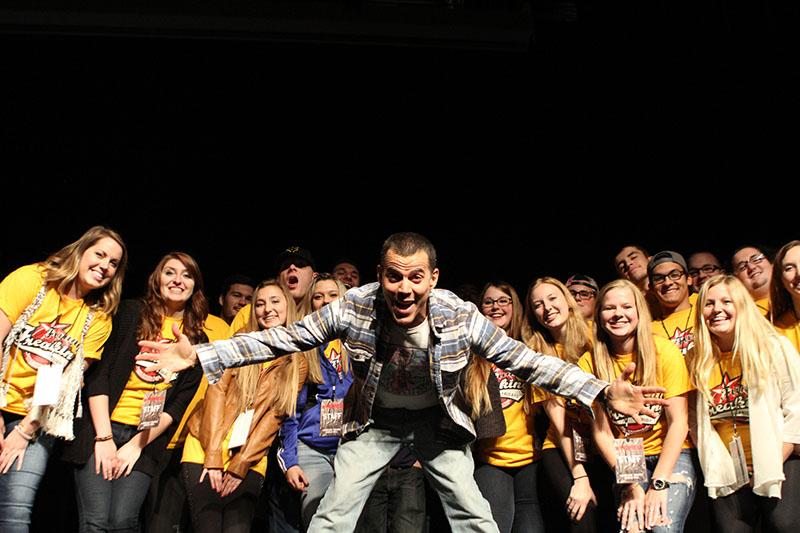 For years, the Student Activities Board on the campus of California University of Pennsylvania has hosted their monthly Funny Freaking Friday comedy event on the first Friday of every month during the school year. Steve-O from the hit show Jackass was the latest FFF act, performing for over 600 Cal U students on Steele Hall's Mainstage last Friday night.
      Throughout the years, the club has brought in big name comedians such as Nick Swardson, Carlos Alazraqui, Cedric Yarbrough, and Bob Saget. However, this latest Funny Freaking Friday performer has a different story than your typical standup comedian.
     Steve-O, otherwise known as Stephen Glover, was born in 1974 in London, England. Growing up, the famous actor/stunt performer lived in five different countries by the age of 12 and began his performing career by filming skateboarding videos at a young age.
    Following his departure from the University of Miami, a lack of motivation caused him to become homeless for over three years and finally go over the edge. Steve-O then searched for the help he needed, approaching his sister and moving in with her. It was then that Steve-O learned about Clown College, an opportunity for him to graduate from Ringling Brothers and Barnum and Bailey Clown College and further his aspirations of becoming a professional stuntman.
    "I decided that I wanted to become a stuntman because I felt that I lacked the survival skills to survive in the real world," said Steve-O. "I could not bring myself to go to class, I could not keep a job and I just couldn't do anything that normal people would do to survive. The only thing that I was particularly passionate about was doing dumb s**t and making videos."
   Through this experience of becoming a trained circus professional, Steve-O was taken more seriously as a performer and also benefited from earning a living as a circus clown. This particular occupation was a step above where he felt he would've been had he not attended Clown College and continued on the road in which he was headed.
    After his graduation from Clown College, Steve-O began pitching his videos to producers in Hollywood in order to make it big. He began working with a skateboard magazine called "Big Brother" and would take part in behind the scenes projects. Although he was not a skateboarder, he participated in videos that showcased crazy pranks and stunts that made the magazine grow in popularity. It was this popularity that would eventually bring Steve-O together with the entire Jackass crew.
     The man in charge of "Big Brother" would then go on to approach Oscar nominated movie producer Spike Jonze about a specific vision. This idea would take the stunts performed by Steve-O and transform that into its own television show.
    "They put together a ten minute video of the crazy stuff without the skating," said Steve-O. "Once you subtracted the skateboarding from those videos, what was left over was really (Johnny) Knoxville, me and Wee Man. The rest was history pretty much, I mean that was sort of how it came to be."
      Eventually joining the trio were costars Chris Pontius, Ryan Dunn, Bam Margera and others to make up the complete Jackass cast. The Television series aired on MTV from 2000-2002, however the three Jackass films would follow it over the years.
    Throughout the years, Steve-O has performed many stunts that would eventually captivate the world thanks to the Jackass Franchise. Though this is the specific job of a stuntman, there was no shortage of anxiety when attempting these dangerous stunts.
    "I was nervous for about all of the stunts. It wouldn't be a stunt if I weren't nervous," he said. "But the more catastrophic it is, the better. No one wants to see things go right."
       After all of the years, Steve-O still has passion for stunt work even when he is on stage as a stand-up comedian. His work on the hit MTV show still stands out when he is performing on stage.
     "I still have a lot of that Jackass stuff in me," he said. "But again, there comes to a point where how much does it make sense for me to do that in the future. So for me to be evolving is a huge opportunity for me and I am thrilled about it. Stand-up comedy is something that I will be able to do for a long time and something that I've worked really hard at."
     It has been 15 years since the first episode of Jackass aired on television. Some cast members haven't done much throughout the years, but Steve-O has kept active by maintaining a strong social media presence and working some of his stunt work into his comedy show. The evolution of the former Jackass star is unlike other comedians you may see on television. However, he has been able to adapt, connect well with his fans and make a name for himself in the comedic industry.
About the Writer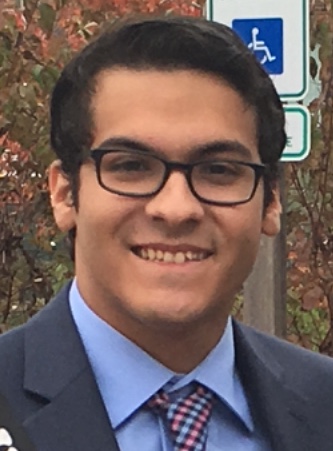 Jose Negron, Editor in Chief
Jose Negron has been involved with the Cal Times since his first semester of his freshman year in the fall of 2012. He served as Sports Editor for two...