PennWest California Hosted the Annual Club and Organization Fair
Several students walked along third street, talking to various clubs and organizations.
On Tuesday, Sept. 13 the annual Club and Organization Fair took place. Several tables were lined up and down third street. From SAI allocated clubs to honor societies to Greek life. The fair had a table for everyone to find something they loved.
The Club and Organization Fair provided a chance for all students, Freshmen and transfer students, as well as returning students to find a new interest. The idea of the fair is to allow students the opportunity to see what our campus has to offer while also encouraging them to join something new.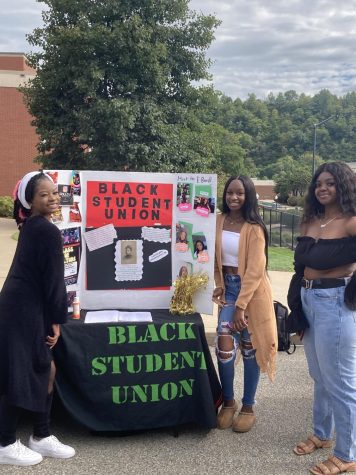 PennWest California offers over 100 clubs and organizations for its students. From sports clubs to special interest clubs to major-based clubs, the university boosts a wide array of offerings to join and become involved. Several tables had giveaways or candy and some tables demonstrated their skills such as Karate which demonstrated breaking a board.
Whether one signed up for one club and organization or several, it is worth taking a chance and attending one of their events or activities. Each club and organization has something unique to offer its members. With each club offering something different, students have the opportunity to explore something new or relearn something they used to love.
Cal provides various clubs and organizations for students to take part in, regardless of their year or age. Whether one is interested in travel opportunities, music, leading, sports, growing in their faith, or wanting to explore different types of media, PennWest California provides the opportunity.