Cal U to celebrate "Home Sweet Homecoming and Family Weekend 2021"
Events scheduled Oct. 1-3 at California University of Pennsylvania
 Two Cal U traditions will combine into one sweet event in October as Cal U celebrates Homecoming and welcomes families to campus.
"Home Sweet Homecoming and Family Weekend 2021" events will be held Oct. 1-3 on the California University of Pennsylvania campus.
It marks a return of both celebrations following a "pause" in fall 2020, when Cal U was operating remotely in response to the COVID-19 pandemic.
"Homecoming has been a Cal U tradition since 1949, and we couldn't be more excited to welcome our alumni and friends, in addition to the families of current students, back in person this year," said Melissa Dunn, director of student engagement at Cal U.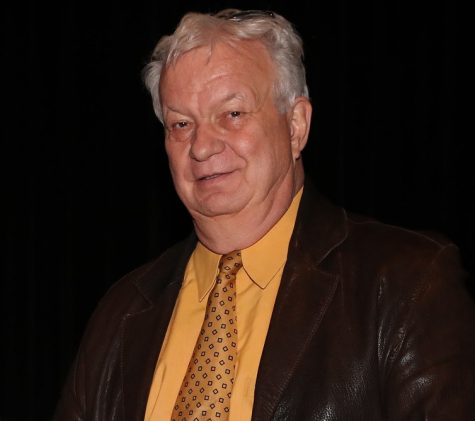 The University has extended a special invitation to the classes of 1970 and 2020. With campus operating remotely last fall, Cal U was unable to recognize members of the Class of 1970 on the 50th anniversary of their graduation, and members of the Class of 2020 were unable to receive their diplomas in person.
This year's celebration honors both groups, as well as the Class of 1971.
The Class of 2020 is invited to march in the Homecoming Parade at noon Oct. 2, and they will be recognized at the Cal U-Mercyhurst football game at 3 p.m.
"We especially wanted to celebrate with last year's class," said Anthony Mauro, vice president for Development and Alumni Relations. "Homecoming is a wonderful time to welcome them back to campus and into a family that includes more than 62,000 alumni."
Other Homecoming highlights:
5-9 p.m. Oct. 1: "Experience California" will feature a free performance at 7 p.m. by the Washington Symphony Orchestra, which is directed by Dr. Yugo Ikach, dean of the School of Graduate Studies and Research. Gatherings of fraternities, sororities, multicultural groups and others will be held at various points on campus. As it did in 2019, Laurel Highlands Brewing, of Uniontown, Pa., will serve its "Cal U Brew," and a variety of food trucks will be on campus.
Noon Oct. 2: The annual Homecoming parade steps off from the Convocation Center. Bands, floats, and other participants will proceed down Third Street. Dr. Tim Susick, Class of 1976 and 1978 and retired associate vice president for Student Affairs at Cal U, will be the grand marshal.
1-3 p.m. Oct. 2: A pre-game event at Adamson Stadium will feature food trucks and a disc jockey.
For a schedule of events, visit www.calu.edu/Homecoming.