State System moves Cal U, Clarion, Edinboro integration plan forward, initiates a 60-day public comment period
The Board of Governors of Pennsylvania's State System of Higher Education (PASSHE) on Wednesday moved one step closer to approving a plan that would restructure six universities, including Cal U, into two combinations of three.
The integrated institutions would be California, Clarion, and Edinboro universities in the western part of the state and Bloomsburg, Lock Haven, and Mansfield universities in the northeastern region.
The Board voted 17-2 in favor of the plans during a virtual meeting on April 28,  initiating a 60-day public comment period, including two public hearings.
The Board is expected to vote again July 14 on the integrations that would happen in August 2022.
Interim University President Robert Thorn's message to the Cal U community on the board's action is available online at https://www.calu.edu/news/2021/implementation-plans-approved.aspx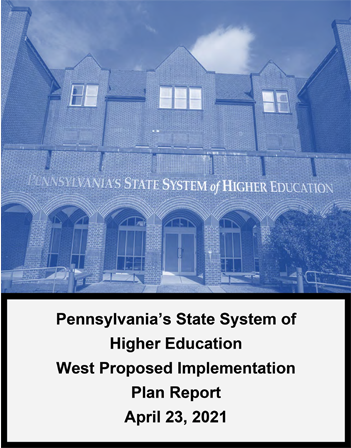 The Western Integration plan is available online at www.passhe.edu/integrations.