Behind The Mask: The Annual Paintball Invasion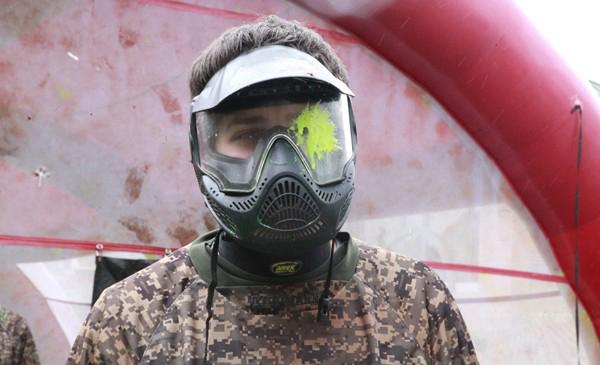 After kicking off Safety Week with a tye-dyeing event and a performance by a band known as "The Middle Ground," the Student Activities Board (SAB) provided students at California University of Pennsylvania with a paintball event that marked the midway point for the week's activities.
SAB Vice-President, Jon Hershey, discussed how paintball was chosen.
"We [SAB] take suggestions from students to conferences, which is where we get our activities from. When we go to these conferences we watch performers showcase their skills/activities. Then we decide which is best and we contact the artist to see if/when we can bring them to Cal," Hershey said. "We [SAB] have different events that vary from each other. This [paintball] reaches other students that may not be interested in our novelty events," he added.
Paintball was set up on the turf outside of Natali from 11:00am-3:00pm. After signing a waiver, students were able to suit up in a long-sleeved shirt and sweatpants uniform complete with a mask and neck guard to prepare them for their adventure inside the dome. Participants were allowed to play until they were shot, after which they had to exit the dome at their own risk.
A paintball event is typically held every year which leaves many returning students looking forward to having another opportunity to play the game.
Sophomore Avery Sharpless had been anxiously awaiting for the event to happen again this year. He said, "This is my second year doing this [paintball] at Cal. I'm pretty much a gun fanatic so this is a very fun event for me to do."
Like Sharpless, sophomore Zachary Davoli also was ready to face the paintball adventure another time. He explained, "I wish this could happen all the time. It's [paintball] my favorite event."
Many new students aren't used to having random free events going on around them while the school day is in session, but that didn't stop them from enjoying their time in between classes.
Freshman Zechariah Ingram said his experience was "really fun." He added, "There's not a lot of places you can go and do things like this. It's a great way to meet new people on campus and everyone was really nice."
After playing for hours and being covered in paint, Nicolette Clements agreed. "This [paintball] is probably the best experience of my life. It's exhilarating and fun. Just don't tell my mom about it" Clements said.
Despite a brief pause in the festivities due to lightning and rain, many students were able to enjoy this event as a nice break in their day, making it one of the campus favorites.
"Even though we had to stop the event for about a half an hour due to lightning, paintball still had the student body buzzing and a lot of students came out to enjoy our event. It was really nice to see everyone having a great time and we will definitely be having paintball again." SAB President Nate Connolly stated.
About the Writer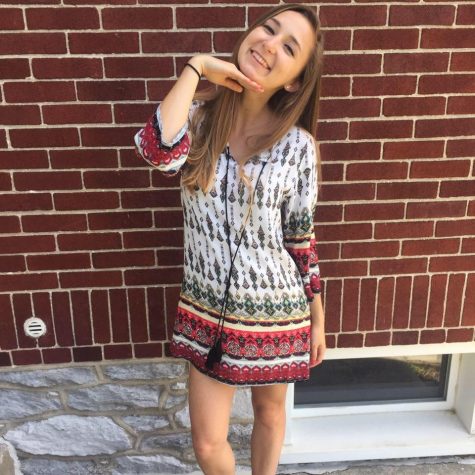 Jessica Crosson, Entertainment Editor
This is Jessica's third, and final, year serving as Entertainment Editor for the Cal Times and she is very excited and sad to begin her final semester...