Black Student Union and Women United host virtual forum in celebration of women's history month
BSU joined by Women United hosted a virtual discussion regarding topics and how they affect a black woman in today's society
Black Student Union and Women United co-hosted an event on March.11 in celebration of Women's History Month titled the "Ugly Truth." Students and panelists discussed topics such as colorism, sexism, misogyny, etc., and how that affects Black women.
"The truth is ugly and people are afraid to hear that, they rather it comes up when it's necessary than believe this is an everyday thing for black women," said Savannah Dorsey BSU president.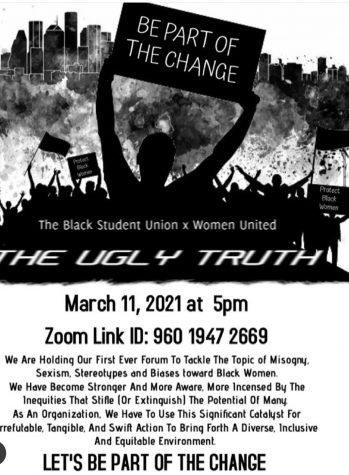 Special guests during the discussion included  Cal U Criminal, and justice professor,  Matilda Spencer alongside Cal U director of the Office of Diversity, Equity, and Inclusion, Sheleta Camarda-Webb. Then Cal U alumni, and Alpha Kappa Alpha graduate advisor. Being joined along sided by African student association founder Omobukola Inegbenijie and Cal U alumna Cynthia Obiekezie. 
"We felt like it was important to broadcast different topics and provide perspectives from women that were involved at Cal that give different viewpoints," said Women United president, Easton Brown.
Questions asked ranged from 
Q: How do stereotypes of black women affect the image that one is trying to uphold?
Obiekezie: I was always everywhere on campus however I always felt like an imposter in my own skin in some of those instances. A lot of times I was coddling my character to try and avoid some of those stereotypes. Sometimes I would use profuse speech to make me and others feel that I had immensive intelligence.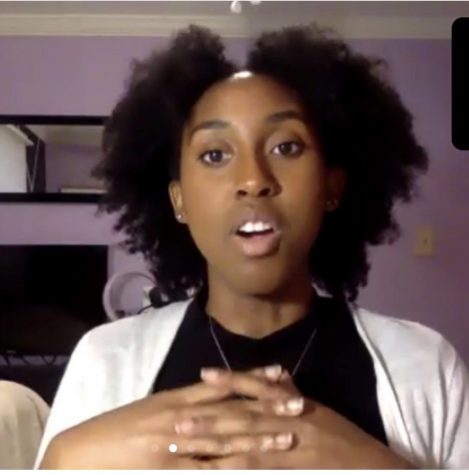 Q: Why do men feel women should be homemakers?
Spencer: How are mothers raising their sons that feed into this and how did we as women end up working all day just like the men but were coming home to a different set of expectations.  If the grass isn't cut, if the house isn't clean, and if the baby looks like it's being neglected nobody is going to look at the father. 
McDill: We didn't have men buy into the women's rights movement, had men supported the women's right movement perhaps it would have been different and they were on the sidelines and so they didn't buy into this equality that we are striving for in the 60s and 70s they continued the status quo. 
Q: Why do women seek male validation?
Webb: I believe a lot of it is about self-esteem, you know people who have lower self-esteem and sometimes  I think it depends on how and when you grow up I think these days it depends on a lot on social media if they don't hold their self in higher esteem or have that confidence in themselves they seek that from outside of themselves and often it from a male. 
For the rest of this month, both black organizations have planned events to occur virtually over Zoom. 
On March 24 Women United will be sponsoring an event titled "I am not my hair" organized and presented by Cal U alumn Tania Blanc. Blanc thought of the event from a presentation she had for her Cultural counseling class. 
"I thought it was a good opportunity to mix my project on the discrimination of the beauty industry,"  said Blanc. "With hair, we will be talking about different hair textures and the history of how the evolution of natural hair came."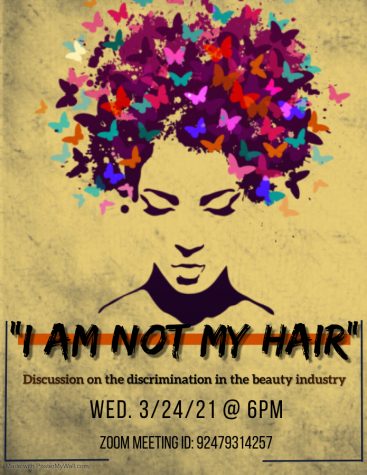 Leave a Comment
About the Contributor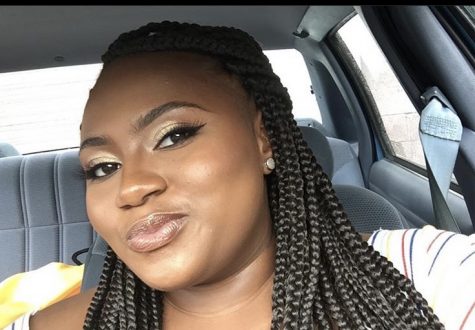 Veonna King, Editor-in-Chief





Veonna King, class of  2022, is a staff writer for the Cal Times and a​ senior at California University of Pennsylvania, majoring in English...