VIDEO: Funeral procession for California Borough's Police Chief Tim Sheehan
A video of the funeral procession for Timothy Sheehan, chief of police in California, Pa., Feb. 17, 2021.
Obituary: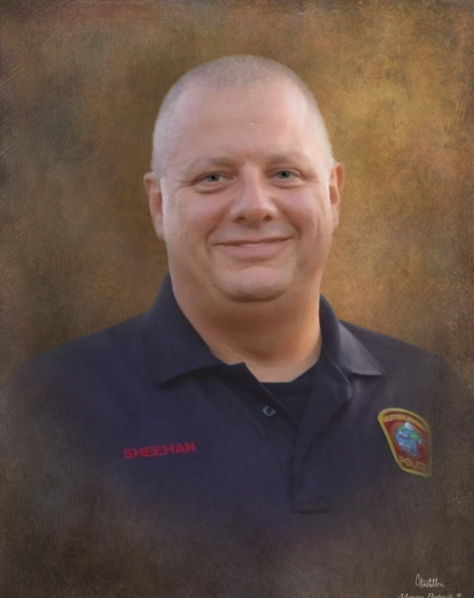 Timothy John Sheehan, 50, of California, PA, died unexpectedly, while on duty, Thursday, February 11, 2021.
He was born Thursday, April 9, 1970, in Brownsville, PA, a son of Joyce (Shaynak) Sheehan and the late Timothy E. Sheehan.
Tim was the Chief of Police in California Borough. Chief Sheehan served the California Borough Police Department for over 15 years. He was hired in August of 2007 as a Patrolman. and has worked in various roles within the department including, Bike Patrol, Detective, School Resource Officer, and Chief of Police. Chief Sheehan served as a School Resource Officer for over 10 years and was a major influence on the community's youth and its families, where he became a trusted friend to thousands of students. Many children looked up to Chief Sheehan as a father figure first and an Officer second. Tim received his promotion to his current position of Chief of Police in February of 2019. In the short time that Chief Sheehan served in his current position, he was viewed as being the most successful and beloved Chief in California's history, who progressed the department with his outstanding leadership.  Chief Sheehan was a lifelong member of the Brownsville Volunteer Fire Department Station #5, and a current & active member of the California Volunteer Fire Department Station #23.  He had also worked in Masontown, RESA and Hanover, Twp.  Oh, and lest we forget, Tim was Irish and proud of his family's Irish heritage.
He was preceded in death by his father.
Left to cherish his memory are his wife of 25 years, Kim (Cover) Sheehan; mother, Joyce Sheehan; three children, Timothy John Sheehan II and fiancé, Samantha Schwalb, Brendan Sheehan and fiancé Jessie Conte, and Erin Sheehan; mother-in-law and father-in-law Mary Ann and Dennis Cover sister-in-law Karen Seaton, husband  Barney, niece, Delaney, brother-in-law Danny Cover and wife Amy and brother-in-law, Eric Hanula,  He is also survived by numerous cousins.
Source:
https://www.mariscottifuneralhome.com/obituary/Timothy-Sheehan