Mixed Feelings on Postponed Graduation
Seniors at California University of Pennsylvania have mixed feelings about the university's decision to postpone another commencement for the class of 2020.
This is not the first time this year that Cal U postponed a graduation ceremony. In spring 2020, the graduating class was told that their commencement would have to wait until fall, due to the coronavirus. On Nov. 5, Jodie Bonidie, academic events coordinator at Cal U, sent out emails to graduating seniors informing them of another cancelled commencement for the class of 2020.
"My reaction is somewhat relieved and also upset," said Michala Spencer, senior graduating with a degree in criminal justice this fall. "I'm relieved because there's a lot of people that graduate in the fall. So, the risk would've been high for contracting it. I'm upset though because they would've probably limited the amount of family and friends that could attend so if you have a big family, it wouldn't be the same. I wanted to walk across the stage in general."
Since fall classes were conducted remotely this semester, Spencer said she wasn't surprised to hear that commencement was postponed; however, Spencer still believes that a commencement could've been held, while following CDC protocols.
"I feel like we could've had one but depending on the amount of people, it would've had to be outside rather than Convocation Center," said Spencer.
Spencer said that she doesn't expect to attend commencement in spring 2021 because she thinks the virus could still affect graduation.
"They said that last semester and it's cancelled," said Spencer. "I feel like next semester will be the same."
Dual major, Megan Organist, graduating with a degree in both English and environmental studies, had the opposite reaction to the graduation's postponement.
"I was very, very happy," said Organist. "It made my day."
With the coronavirus numbers picking back up, Organist said that she would've been surprised if the university didn't defer graduation until the spring. Organist said that she couldn't see how an in-person ceremony could've worked this semester.
"I don't really see a way that would make it worthwhile," said Organist. "But I wasn't planning to go, even if covid wasn't an issue."
Graduating English literature senior, Raven Garrett, said Cal U's decision didn't come as a shock to her either.
"Honestly, I wasn't surprised when the in-person graduation ceremony was cancelled, but I was disappointed as my parents were really looking forward to it," said Garrett. "I was hoping they wouldn't cancel it, especially since the spring 2020 graduation ceremony was cancelled as well."
Unlike Organist, Garrett believes that the university could've altered normal graduation practices, so that the ceremony could've continued.
"I do think the university could have tried to work something out for an in-person ceremony," said Garrett. "I was thinking they could practice social distance techniques by maybe only utilizing every other seat in the venue and placing ticket limitations. If everyone in attendance followed these rules and wore masks, gloves, etc., then I do think something could have been done."
Garrett plans to attend the postponed ceremony, as long as it happens within a timely manner.
"If the ceremony takes place within the next semester or two, then I do think many graduates would come back to attend," said Garrett. "But if the ceremony is pushed back any longer than that, I feel as if most people would lose interest/no longer be in the area. I would more than likely attend, and I am curious to see how the university would handle that."
Leave a Comment
About the Contributor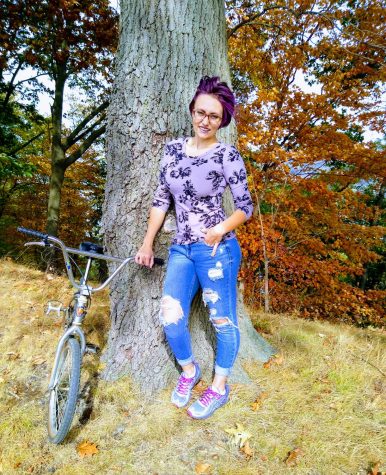 Johanna Eisel, Staff Writer
Johanna Eisel is a senior at California University of Pennsylvania, studying English with a concentration in literature. This is her first semester officially...