Spring semester decisions: Students weigh options to return to campus or stay at home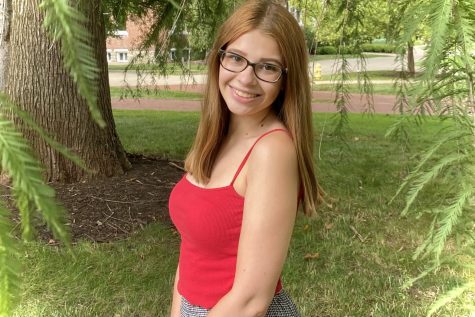 More stories from Kaitlyn Collins
California University of Pennsylvania is planning to return to some in-person classes and reopen the residence halls for the Spring 2021 semester. Some students are looking forward to having the opportunity to sit and learn in a classroom again, while others feel they would be much safer continuing to further their education virtually from their homes. Campus will be looking different than usual next semester, and every student will be handling these changes in their own ways.
According to Cal U's Guide to Operations, the university will be moving from the Level 4 phase to the Level 3 phase which calls for about 50% of classes being taught in person. It prioritizes labs, performance courses or other classes that require hands-on learning or on-campus resources. In addition, this plan allows for students to live in the residence halls, but in most cases, there will only be one student assigned to a room in order to maintain social distancing. Masks will be required in all public spaces.
"COVID-19 can cause serious illness, and students need to understand that a return to fully remote learning is always an option when health and safety are at stake," said Christine Kindl, vice president of Communications and Marketing.
Kindl said she is glad that students are given the option to return to their in-person classes, or to stay at home.
Some students are excited to return to campus, while others would rather continue doing their classes from the safety of their own homes.
"I don't find it necessary for me to spend thousands of dollars to live on campus when I'm going to be in a room by myself all day and have little interaction with people," said McKayla Kling, a junior and a biology major. She plans on doing her classes online and will only attend classes on campus if all of her classes are in-person.
Kling said that doing her labs online has been challenging, but her professors have been doing their best to help with that. She has found herself to be more distracted while learning online and anxious when taking exams with the Respondus LockDown Browser.
"Next semester is going to be very different than what we've been used to at Cal," Kling said. "However, we're taking all of these precautions to stay safe. I'm hoping by the fall it can be a little more normal."
Graduating this spring, Tori Gulnac, art studio major, also decided that doing classes from home is best for her.
"I don't like the idea of going to campus with so many other people," Gulnac said. "I only have a few credits left so I don't see the point in exposing myself and uprooting everything that I have now that I moved home." She currently has her own apartment and two jobs, and said she feels it would be difficult to relocate at this point.
Gulnac said that she believes next semester will feel a lot like this semester but hopes that professors will adapt their lesson plans to suit online learning a little better.
"The workload was very intense this semester and I had to withdraw from some classes, but I think going online comes with a lot of challenges," she said. "As long as the students and their professors have an open line of communication and lots of patience, it will be a success."
Junior Emily Evanchak, criminal justice major, said most of her classes will meet in person, so she will be attending them. She will have 2 night classes, and she said she can't imagine doing them on Zoom. However, she does plan on commuting to campus from her home.
"I definitely feel I learn a lot more when I'm in person than I do remotely," she said. "It is really hard most days to find the motivation to do work while being at home."
Evanchak said she feels nervous that the university will decide to go online again next semester due to the rising COVID-19 cases in Pennsylvania.
"I would feel safe on campus as long as everyone follows the guidelines that are in place," she said. "However, all it takes is one person to ruin it for everyone."
Jahneek Fant, a junior dual majoring in secondary education and mathematics, said he is unsure whether his classes will be in person or not, but plans on taking choir which might meet in person since it is a performative course.
"As an extrovert, I miss in-person classes," he said. "I believe I need social interaction in order to learn properly." Conveniently living in a home located right off campus, he will easily be able to attend classes on campus, or virtually if he chooses.
Fant said the majority of his friends and classmates have voiced their opinions about wanting to return to Cal U for in-person classes, but he understands that the opened campus will not feel the same as it has before.
"I believe normal is still far out of our grasp, but I don't see this as a negative thing," he said. "Campus life will feel different, but I believe if everyone respects the guidelines placed for our safety, we will hopefully see a sense of normalcy once again."
These older students have been able to experience a normal campus life during their time here at Cal U, but some of the freshman have yet to know what a normal college experience feels like.
Darrek Harshberger, a freshman majoring in secondary education, said he plans on attending his on-campus classes as long as he is able to live in a dorm.
"I work better in an in-person environment rather than online," Harshberger said. "I feel that my grades would be better, and I would be in the college mindset more than I am now."
Although he would not have a roommate, he is more focused on making the most of his time in college.
Harshberger said he feels like he is missing out on a lot of college experiences and wishes he could be more involved as a member of the Cal U community.
"I am looking forward to being more involved with clubs and being in the college environment where I know I will thrive," he said. "I look forward to meeting the friends I met over social media and making a lot more memories when we are all safe to go back.
Freshman Sarah Holveck, early childhood education major, is planning on doing all of her classes online from home.
"I made this decision because we aren't allowed to have roommates or visitors and I believe that is a big aspect to college," she said. "It would be a big jump from being at home with my family to living alone. If they change their minds on roommates, I may reconsider."
She was disappointed when Cal U switched to remote learning due to COVID-19, but not surprised.
"It's a shame we lost our senior year of high school and our freshman year of college," said Holveck. "I really hope we get to have activities next year to make up for what we missed."
A concern that all of these students share is whether students will actually be following social distancing guidelines and wearing masks during required times.
"Our students are resilient and adaptable," said Kindl. "They know this pandemic is serious and it will be important for all students to abide by the health and safety guidelines if we are going to have a successful spring semester."
Leave a Comment
About the Contributor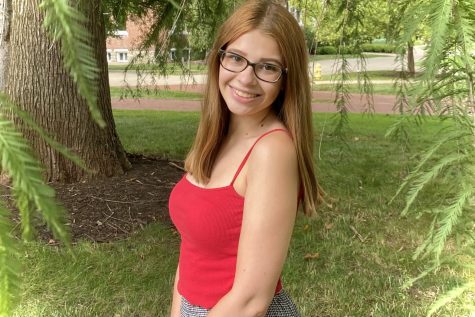 Kaitlyn Collins, Staff Writer
Kaitlyn Collins is a senior at California University of Pennsylvania majoring in Communication Studies with a Radio/TV concentration and a minor in Journalism....