(VIDEO) Duda's Farm kicks off annual fall festival with pumpkin picking, hayrides and corn maze
(Oct. 21, 2020) Cal Times' multimedia reporter Kaitlyn Collins visits the annual fall festival at Duda's Farm in Brownsville, Pa.
The "Pumpk'n Pick'n Hayrides" and other festivities at the farm run through Nov. 1.
Admission is $14 per person or $12 each for groups of 20 or more.
Capacity for walk-ins is limited due to COVID-19.
To reserve a time or more information, call 724-246-7601. The farm is open from 11 a.m. to 5:30 p.m.
CLICK HERE for the Duda's Farm website
About the Contributor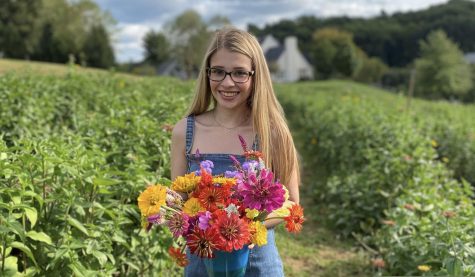 Kaitlyn Collins, Staff Writer
Kaitlyn Collins is a junior at California University of Pennsylvania majoring in Communication Studies with a Radio/Tv concentration and a minor in Journalism....