Virtually Meeting the Greeks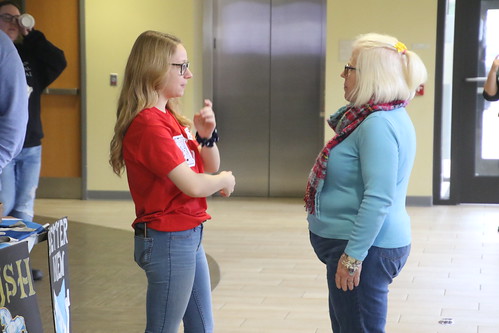 Members of Cal U's fraternities and sororities hosted their Meet the Greeks event on Oct. 6 through Zoom. Students who were interested in joining Greek life attended and had the opportunity to get some insight into what it is like.
"During the Meet the Greeks event, those attending learned a bit about each organization, their national philanthropies, dues and fees, academic programs and what is unique about their organization," said Joy Helsel, Director of Fraternity and Sorority Life.
Greek events typically take place inside the Natali Student Center during a normal, non-virtual semester. Each group would set up a table displaying information about who they are and what they do. Students had the opportunity to walk up to these tables, meet some members and have their questions answered. Although doing this event online was different than it has been in years past, students were still able to get a similar experience and learn the same information that they would if they were in person.
"Meet the Greeks was an unprecedented evening that created a foundation of further potential online recruitment events," said Brett Bieber, Interfraternity Council President. He assisted in planning the event along with Alyson Matthews, Panhellenic Recruitment Chair.
"To start, Maggie Cave and I each gave a short presentation to the prospective new members about fraternity and sorority life on campus," said Bieber. "Afterwards, they were sent into their own breakout rooms where each organization was then able to move to within a five-minute time span and talk to the members individually."
Kayla Gamble, member of Alpha Sigma Alpha, has yet to attend Meet the Greeks as a member. She felt that attending as a potential new member last semester was beneficial because she was able to compare each sorority and fit them to her own personal interests.
"I love Greek life because it has given me the opportunity to become much more involved with the community," said Gamble. "Being online, we still hold meetings to stay focused on our agenda and to stay connected with one another."
Maggie Cave, Panhellenic President, also believes that attending Meet the Greeks allows for students to get a feel for everyone before making the decision on what party they are going to choose. Additionally, she felt that this year's turnout was pleasing considering it being online.
"Of course, I would always love to see dozens and dozens of potential new members attend every event, but all things considered I think it went well," said Cave.
Helsel was also satisfied by the number of potential new members that attended.
"The Greeks were excited to meet new people, and to share about their organizations," said Helsel. "I think the event went well, and I believe there will be additional events scheduled before the end of the semester. The individual organizations continue to host events for students to join in, and get to know the members, and to learn more about the organizations."
Students looking to learn more about Greek life can email [email protected].
Leave a Comment
About the Contributor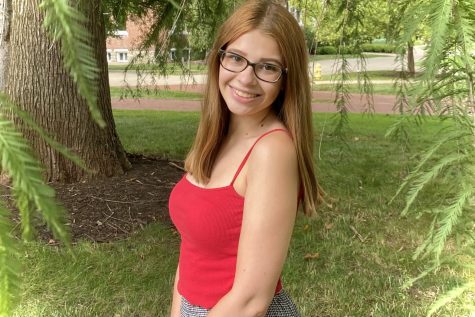 Kaitlyn Collins, Staff Writer
Kaitlyn Collins is a senior at California University of Pennsylvania majoring in Communication Studies with a Radio/TV concentration and a minor in Journalism....