Decision 2020: The State of the Race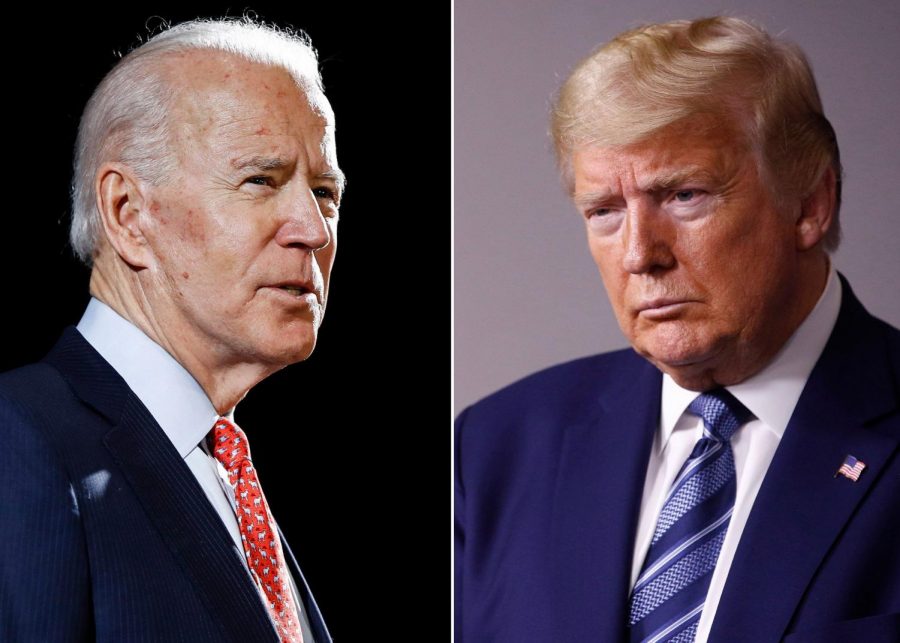 With the national conventions now complete, the general election campaign has officially begun with less than 60 days until Election Day on Nov. 3. Republicans have re-nominated President Donald J. Trump and Vice President Mike Pence while Democrats have nominated former Vice President Joe Biden for president and California Senator Kamala Harris for vice president. The ongoing coronavirus pandemic has changed how national conventions and campaigns operate, but both sides are sprinting to the finish line on Nov. 3. 
Looking at polling, the Democratic nominee is ahead. Based on the RealClearPolitics polling average, Biden is ahead with 49.7% support with Trump, the incumbent, trailing at 42.8%, a difference of 6.9 points. National polling has consistently had the former vice president leading the incumbent, though in recent weeks the polling has been showing a tightening race, both nationally and in key battleground states. Biden's lead had slimmed in several key states and Trump has overtaken Biden in several key states as well. Key states in this election include Pennsylvania, Wisconsin, Michigan, Ohio, Arizona, Minnesota, North Carolina, Iowa and Florida. Recent polling in these states shows a tightening race, with Biden's lead virtually gone and either Trump has pulled ahead, or they are running neck and neck. Polling between the candidates is not the only way to gauge where the electorate stands on the presidential race. Fundraising and down-ballot races are other sources to look at. While the Trump campaign has yet to announce their fundraising haul for the month of August, the Biden campaign has announced that they raised a record $364.5 million, far surpassing the previous record of $202.5 million by Obama in September 2008.  
Down ballot races can also give insight as to where the presidential candidates stand with the electorate. At the beginning of the 2020 election cycle, it was widely expected that the election would be a status quo election, with Democrats holding their House majority and Republicans holding the White House and their Senate majority. As the coronavirus has surged nationwide and the economic collapse that ensued, Democratic candidates in down-ballot races have seen their races become competitive. Democrats are currently favored to retain (and expand) their House majority and are favored to win back the Senate majority. Senate races in Arizona, Maine, Colorado, and North Carolina were already expected to be highly competitive races, but in recent months, Senate races in Iowa, Montana, and Georgia have become competitive, with even South Carolina being rated as likely Republican instead of solid Republican. The race in Arizona become incumbent Republican Senator Martha McSally and Democrat Mark Kelly has been rated as lean Democrat. Democratic challengers in these races have seen their polling improve dramatically and their fundraising totals improve, being on par with their GOP incumbents or surpassing them. 
The presidential race also tends to influence races for the U.S. House. In the 17th District, incumbent Democratic Rep. Conor Lamb is being challenged by Republican Sean Parnell. Parnell recently was given a platform at the Republican National Convention last month. The district is labeled as Likely Democratic, though there are signs that the race may be close. In July, it was announced that Parnell had outraised Lamb in the second quarter. The 17th district is also a district that President Trump won by just over 10,000 votes in 2016, and incumbent Republican Senator Pat Toomey won by just over 16,000 votes in his 2016 re-election bid. If Biden maintains his lead and wins the district, it is unlikely that Parnell will win. It is not common for a challenger to win over an incumbent when the incumbent's presidential nominee succeeds in the district unless the House incumbent has their own scandal, which Lamb does not.  
In the 14th District, incumbent Republican Rep. Guy Reschenthaler is being challenged by Democrat William Marx. The district is labeled as Likely Republican, with Reschenthaler widely expected to win re-election. In the 18th District, incumbent Democratic Rep. Mike Doyle is being challenged by Republican Luke Negron. The district is labeled as Likely Democratic with Doyle widely expected to re-elect to Congress. 
With less than 60 days to go, both campaigns are sprinting to the finish line on Nov. 3. Democratic nominee Joe Biden has largely transitioned his campaign to a virtual format largely being done from his basement in his home in Delaware while President Trump has continued to use in-person events and rallies. Biden occasionally holds in-person events, most recently appearing in Pennsylvania and Wisconsin. All in all, the presidential race is very much a toss-up as it stands now, but there is still plenty of time for it to swing in one direction or the other.