Got Milk? 15 breakfast cereals ranked from best to worst
In these days of quarantine, while many of us practice social distancing and are staying at home due to concerns about the potential spread of the Covid-19 pandemic, we find ourselves looking for creative, fun and practical activities to do around the house and occupy our time.
Of course we all need to eat. Why not make it fun?
We found Jeromy Mackey '21 and Michelle (Meesh) Polando '21 taste testing breakfast cereals, fifteen cereals to be exact, and posting a review for each along with a final rank order from best to worst.
Credit: Twitter @JeromyMackey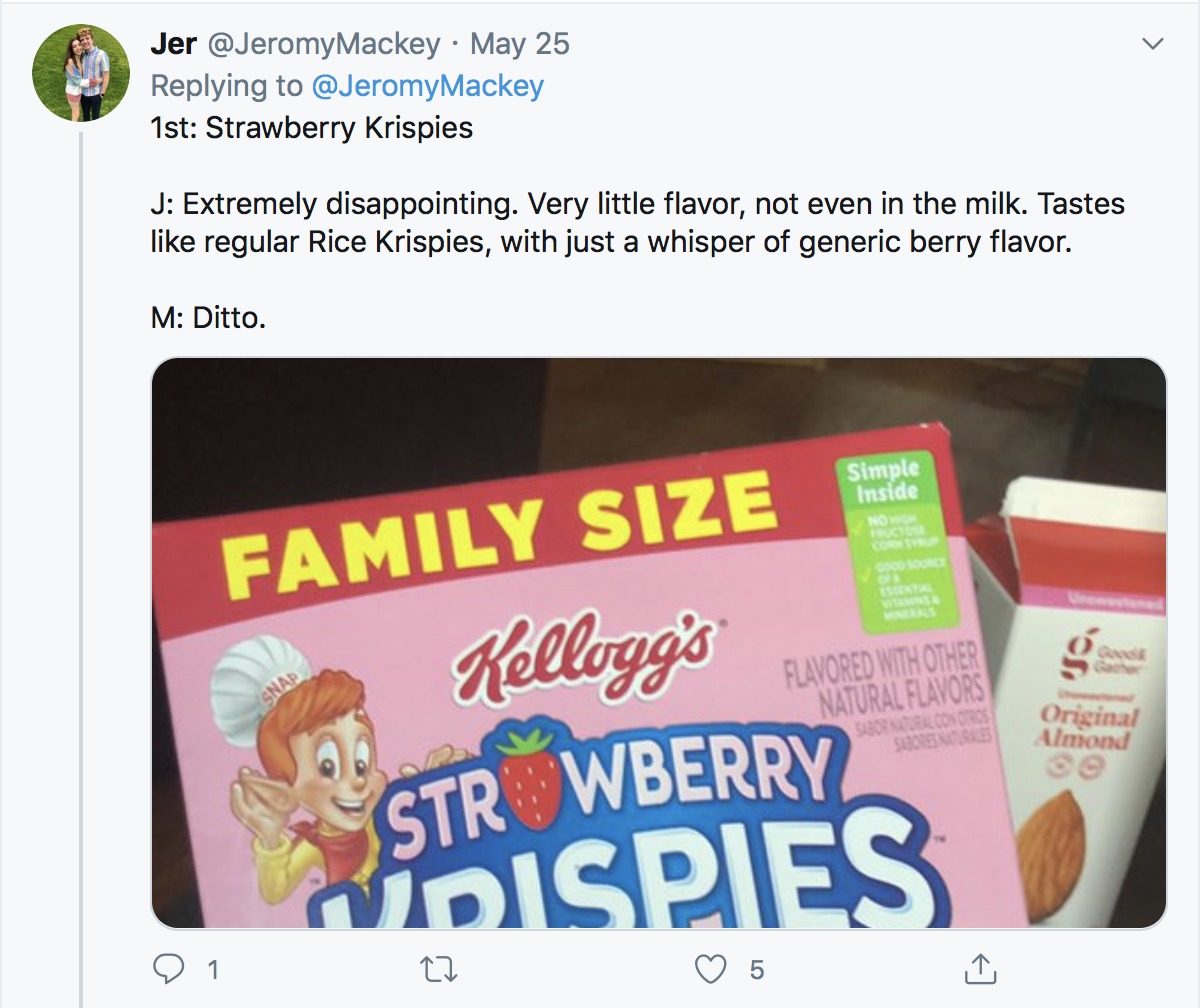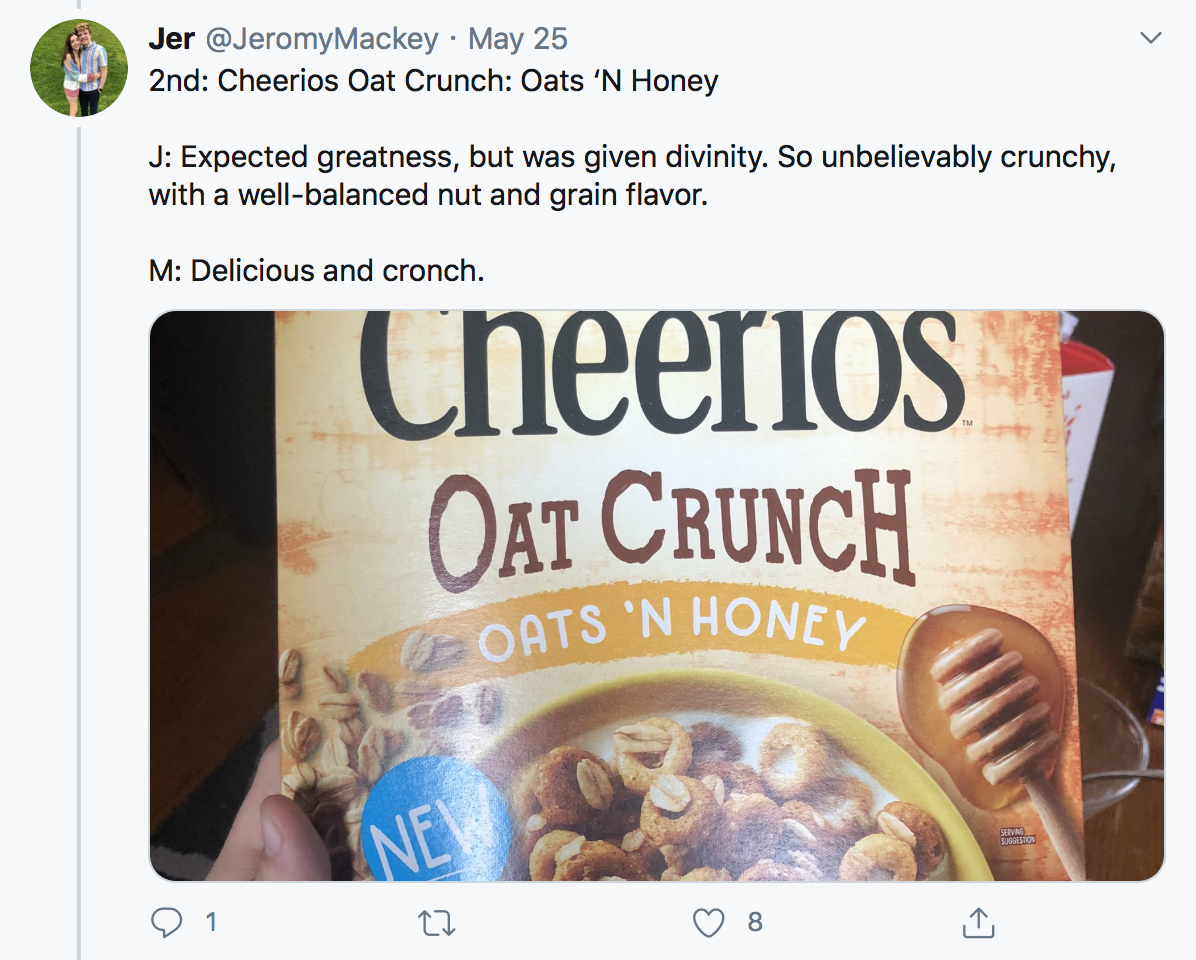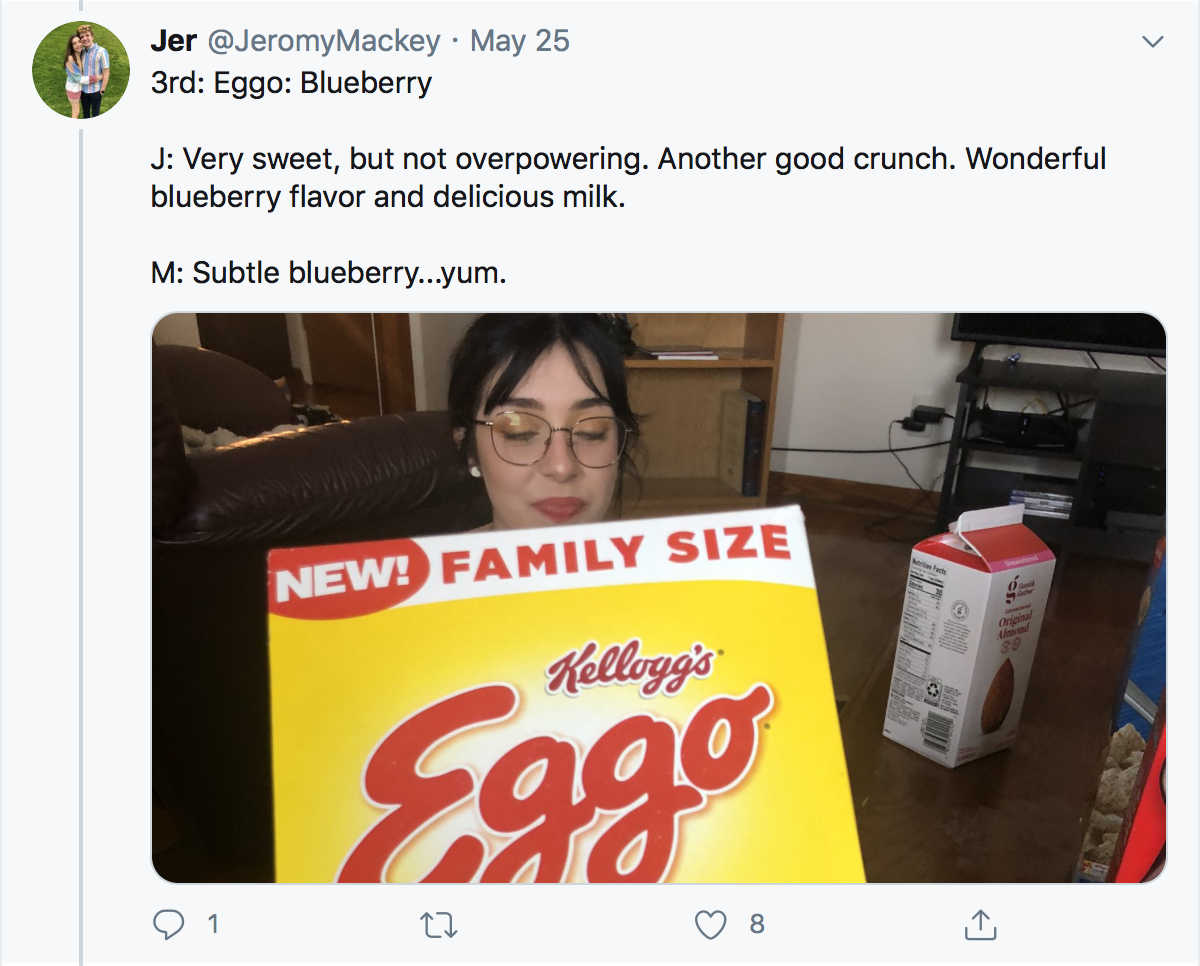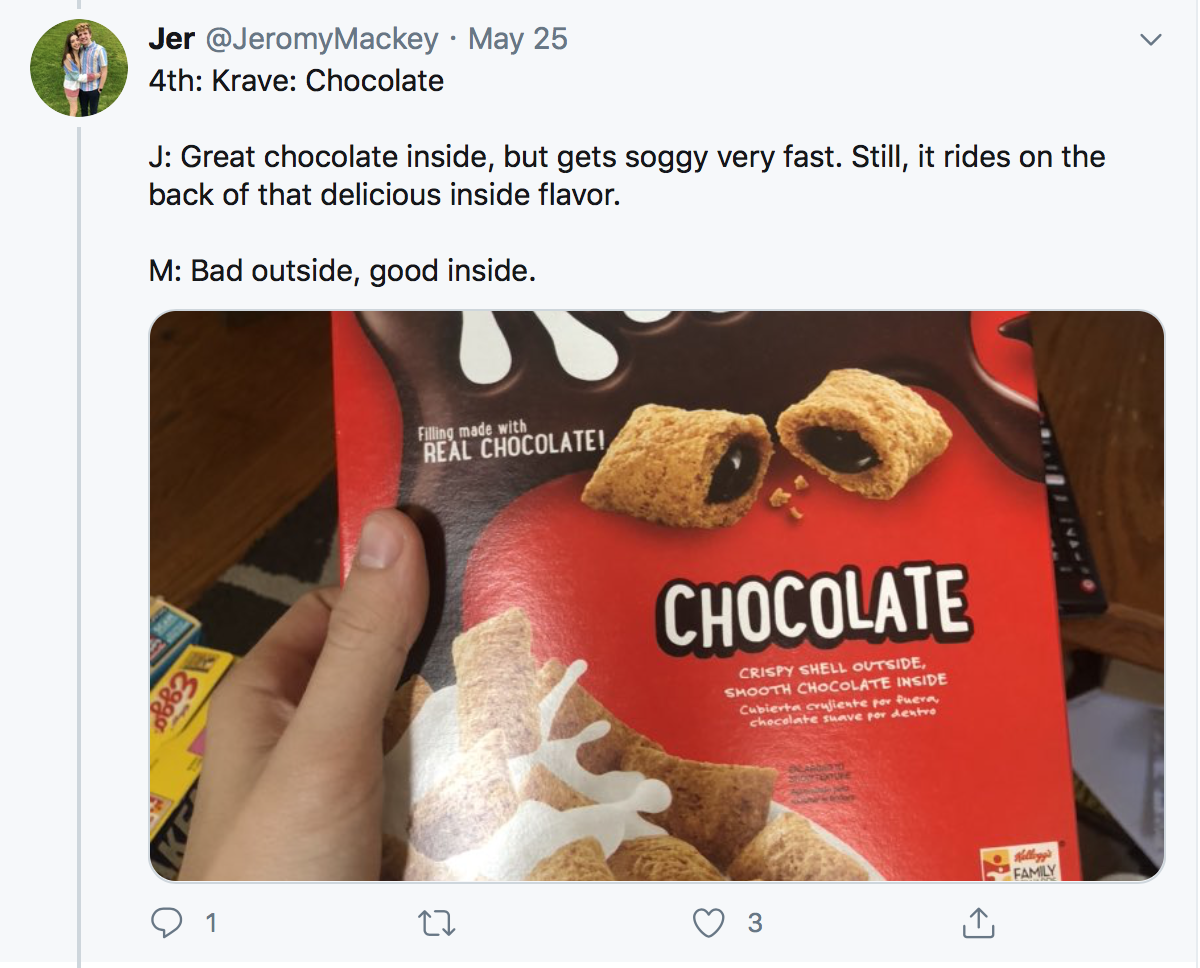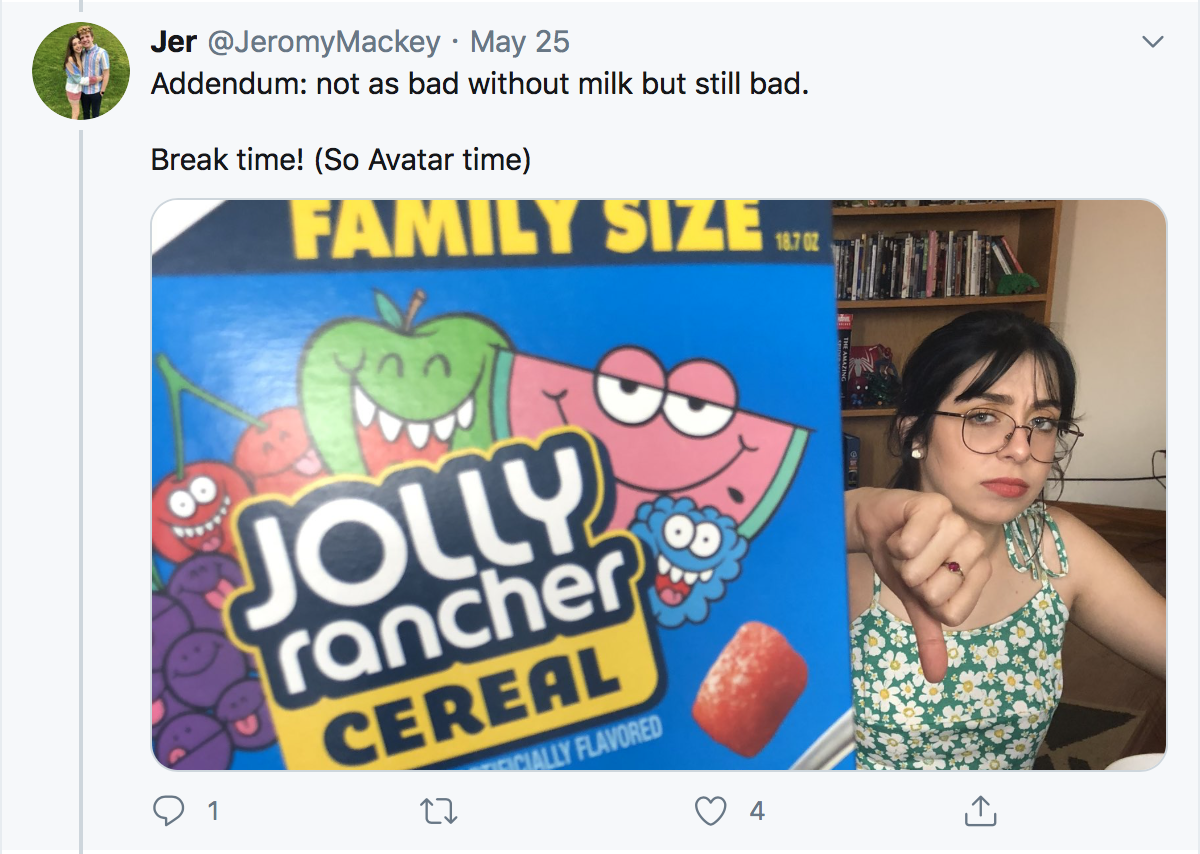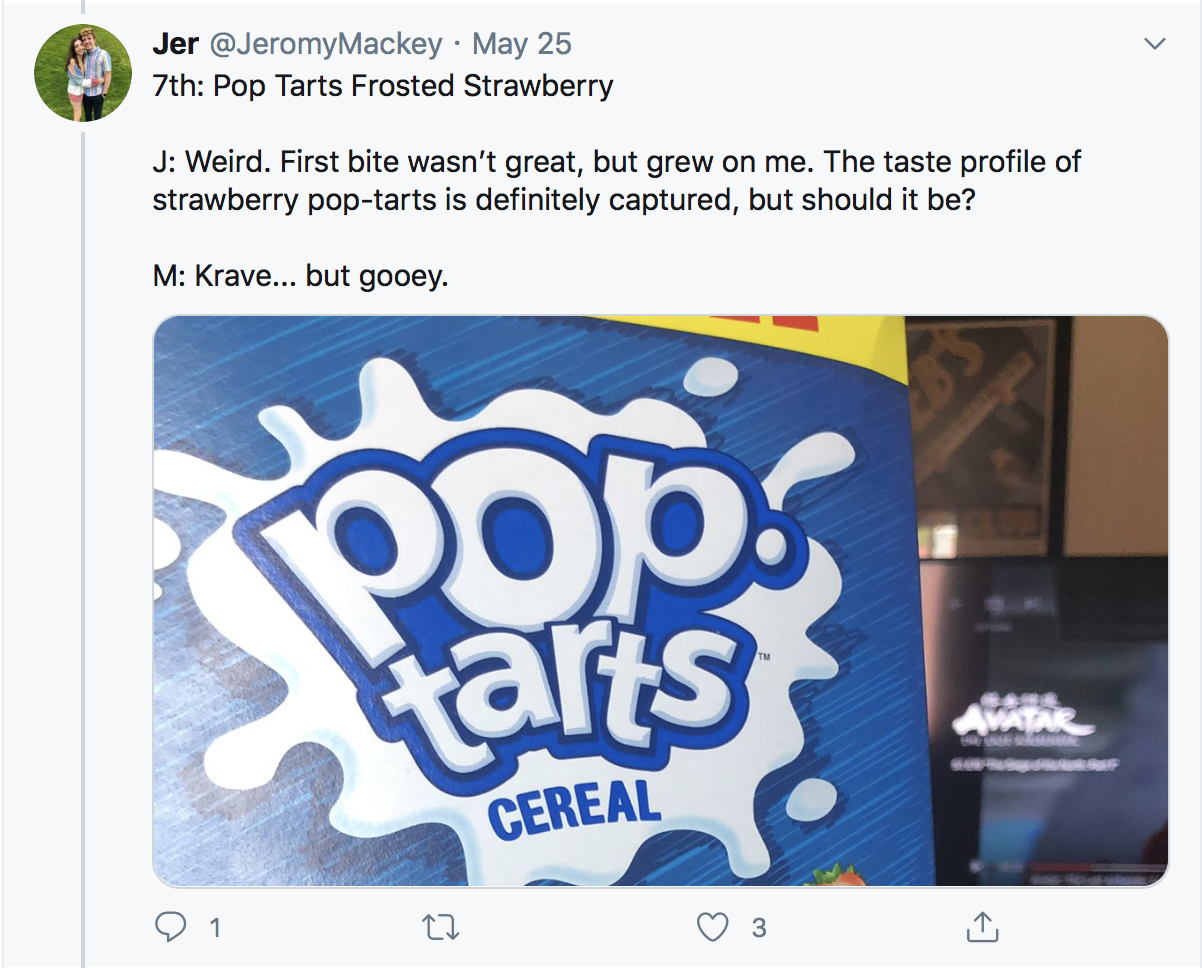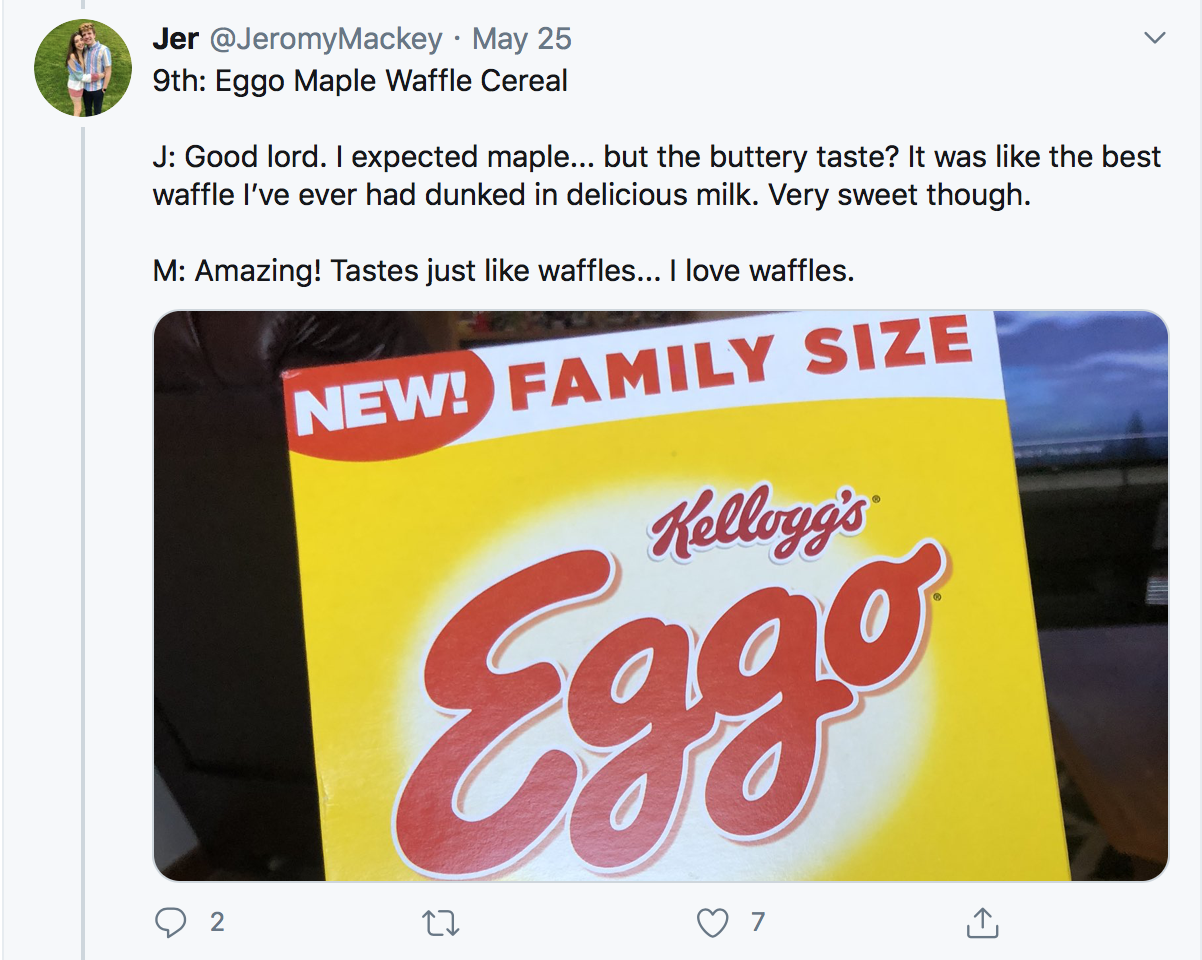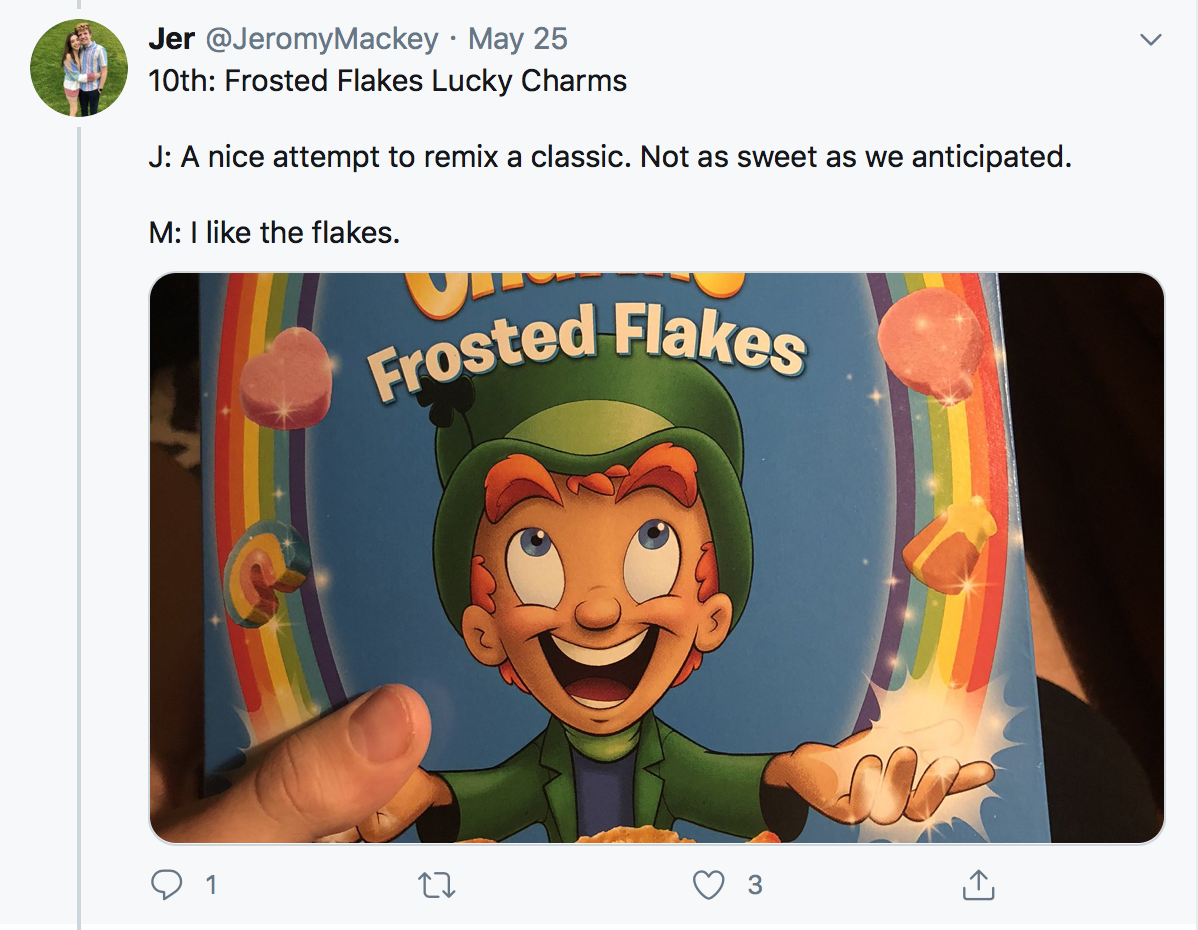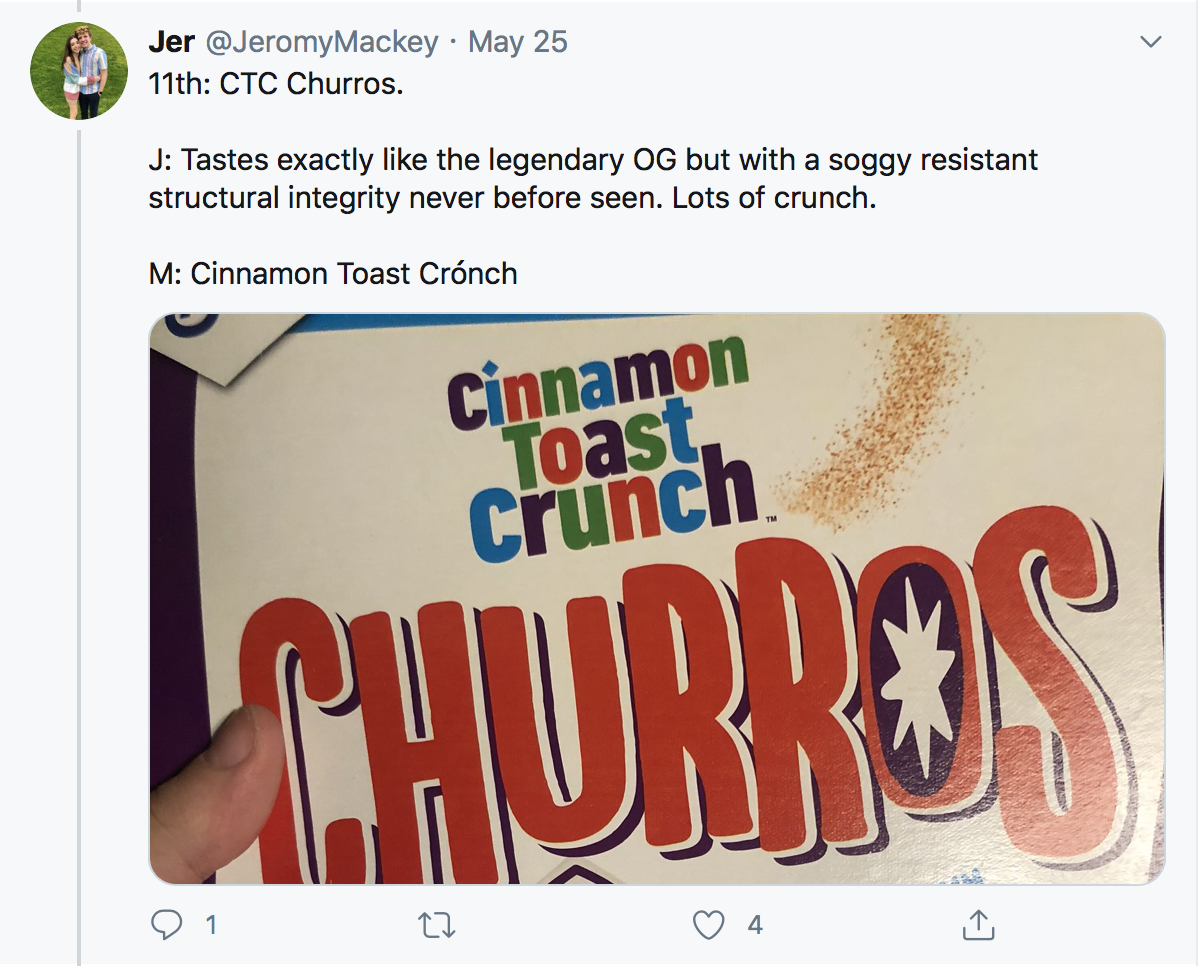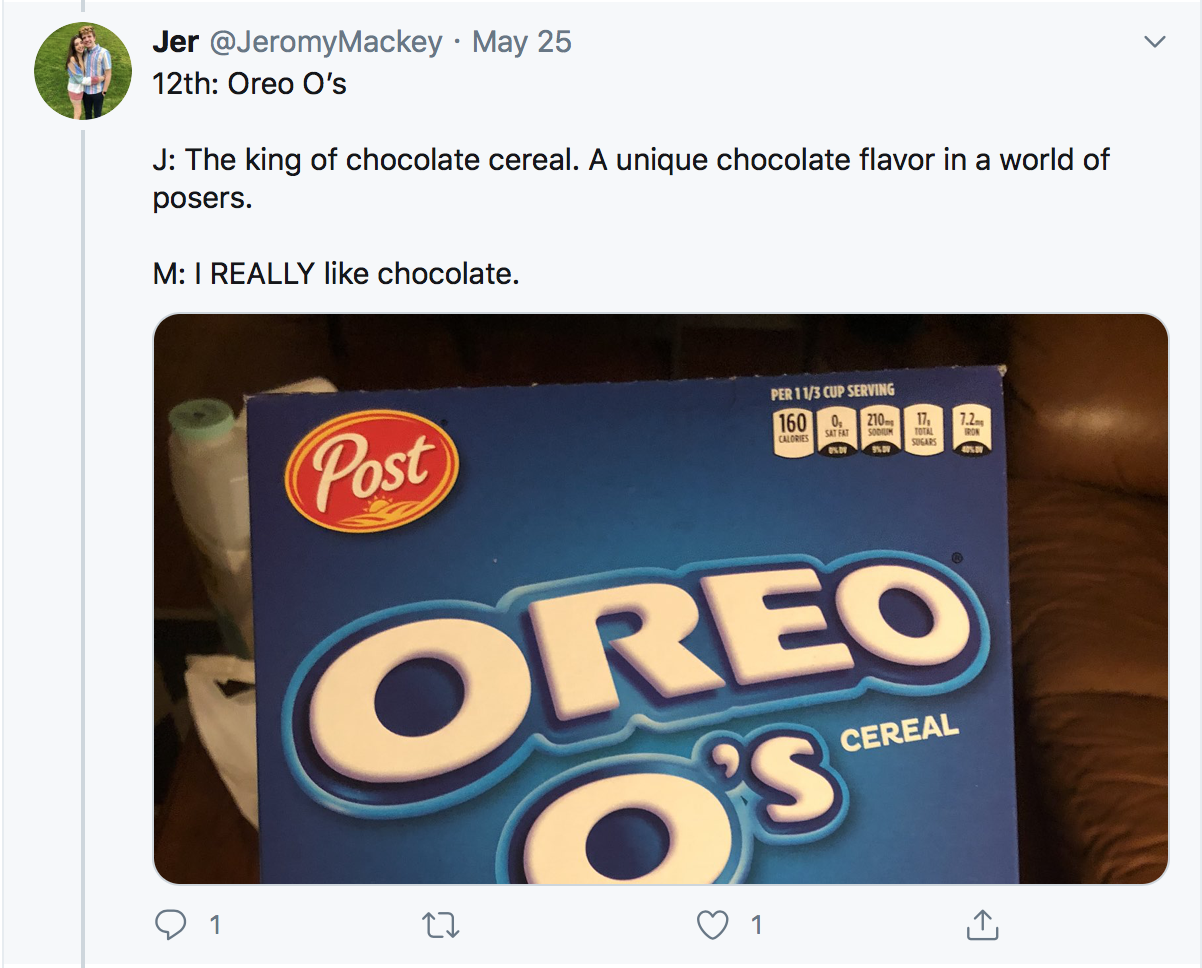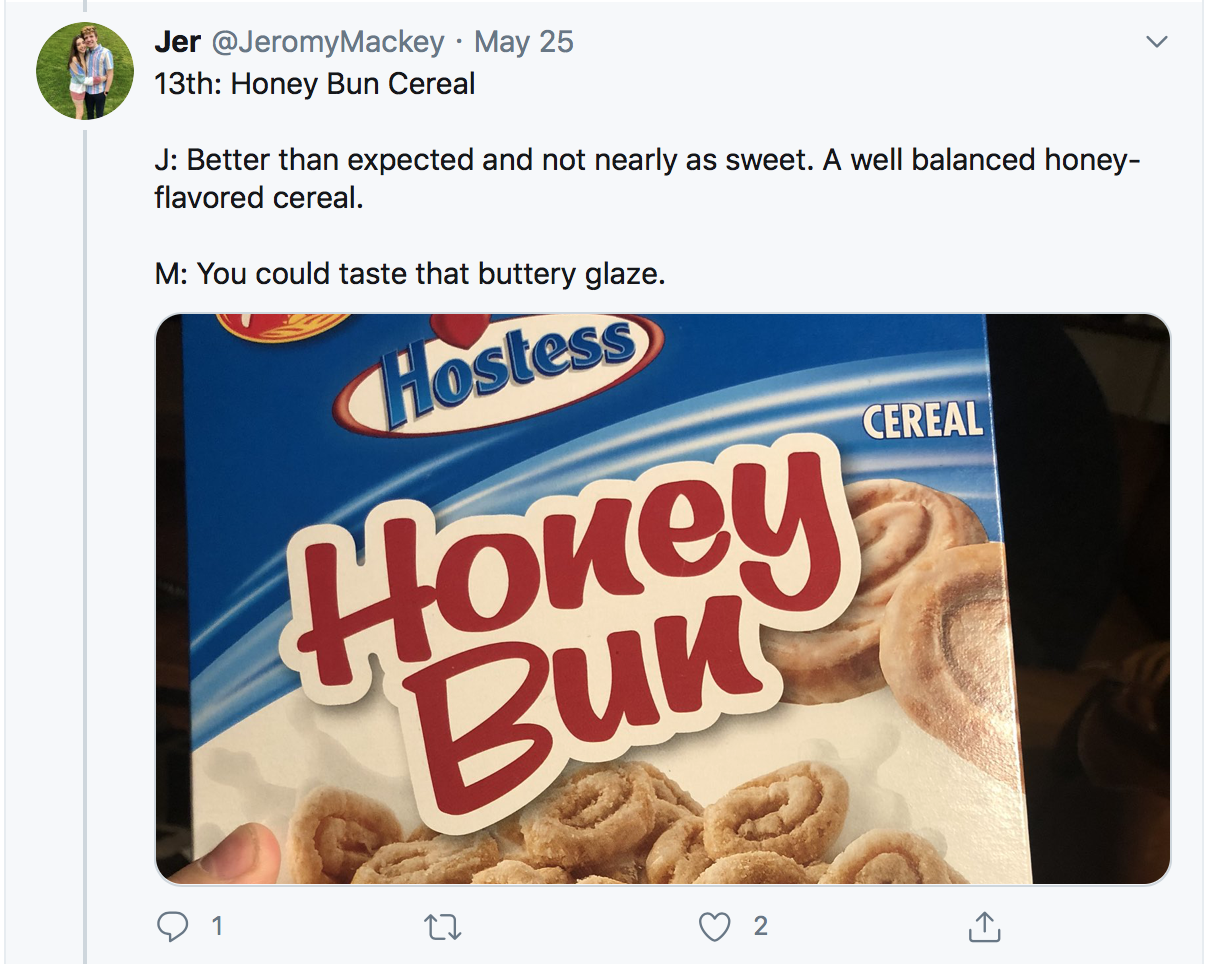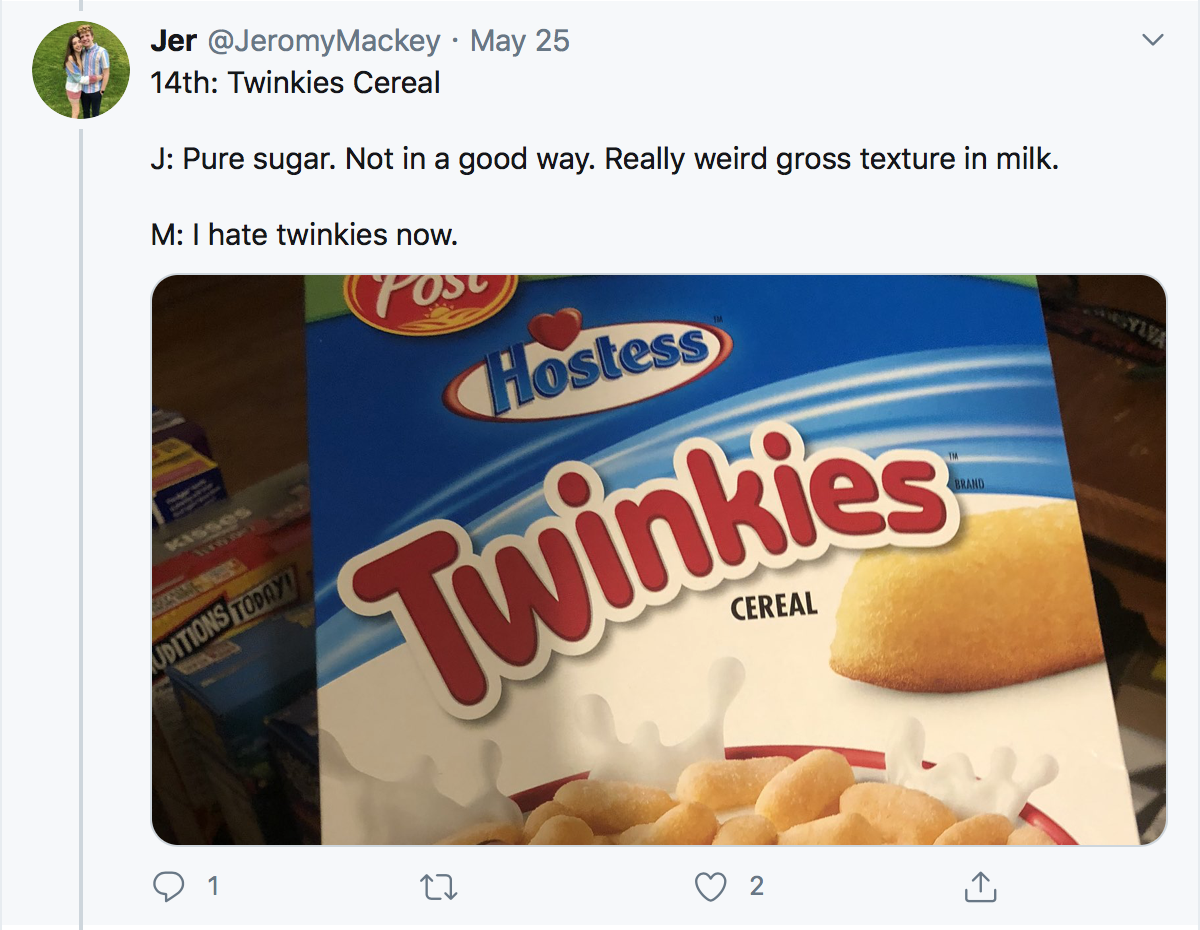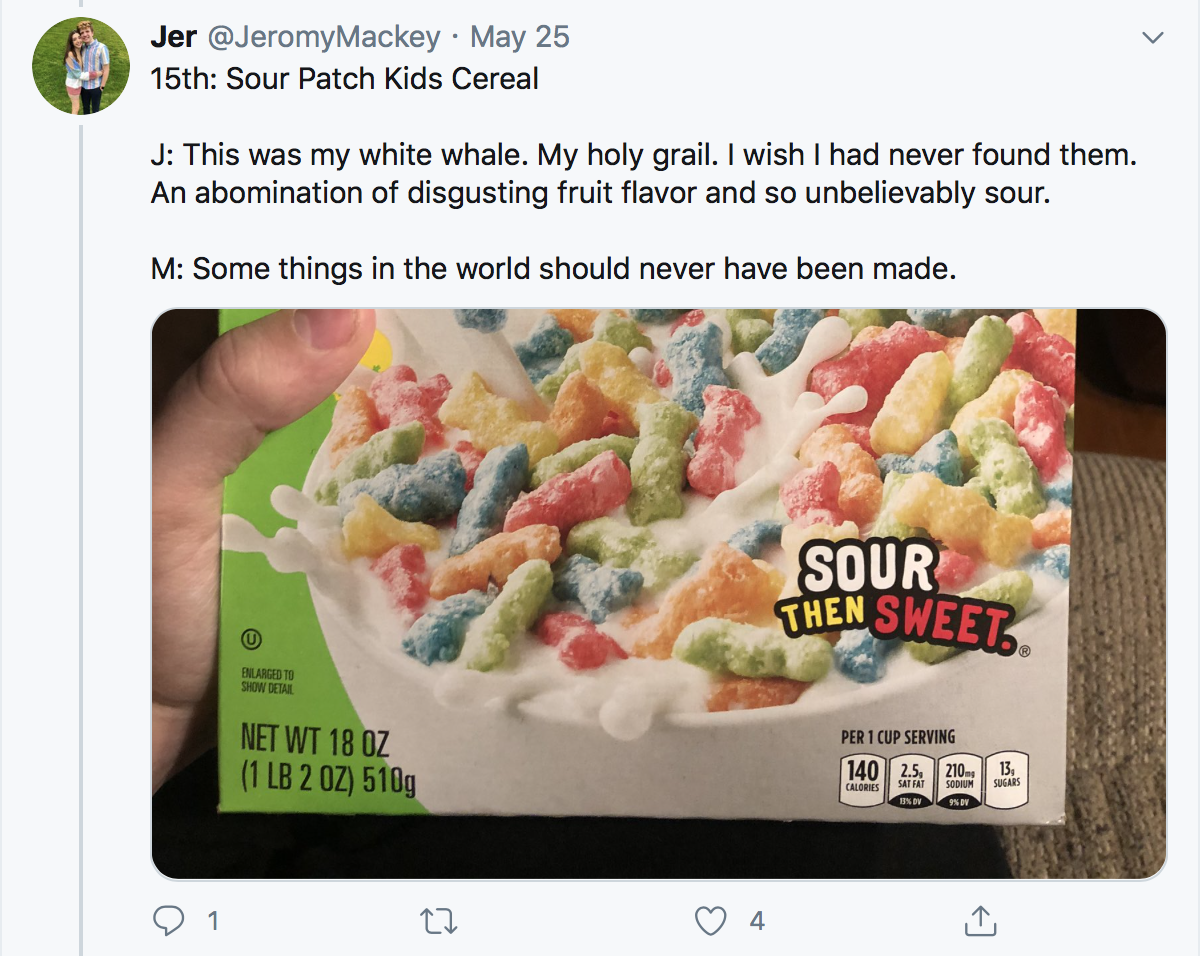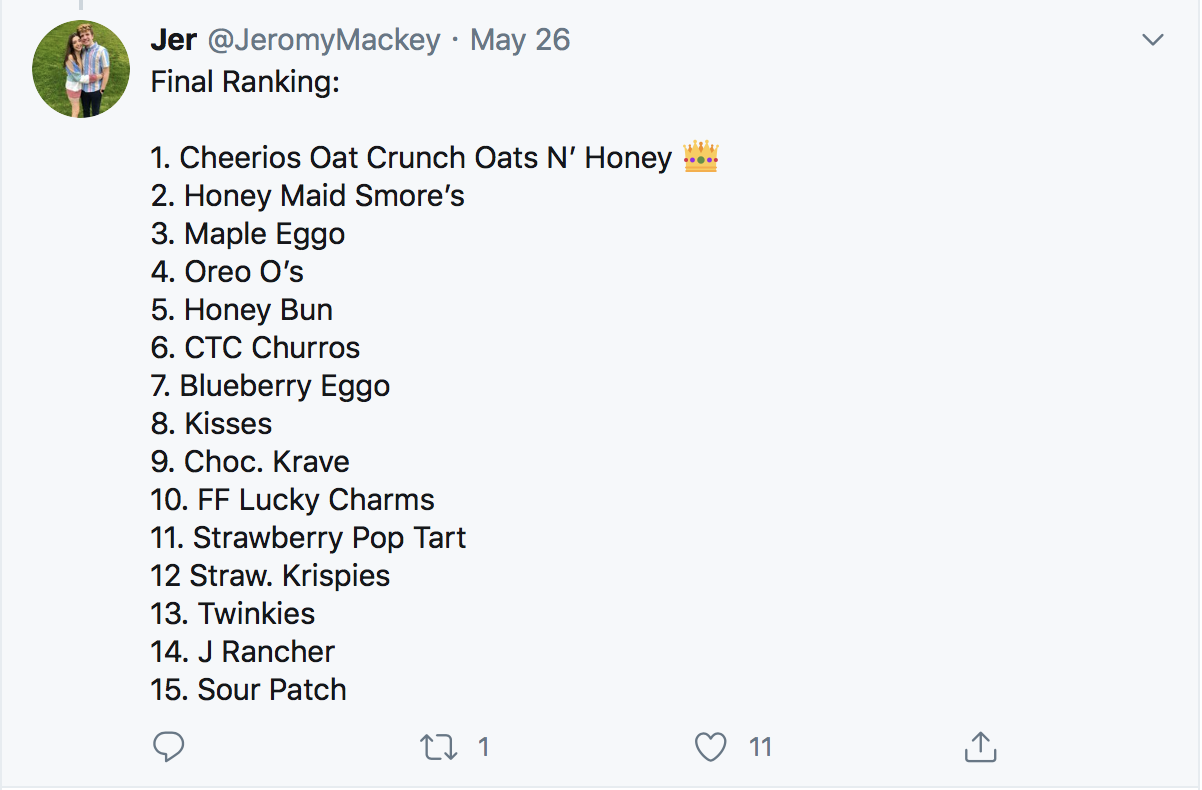 Leave a Comment