Herron Rec and Fitness Center Newsletter (May 21 edition)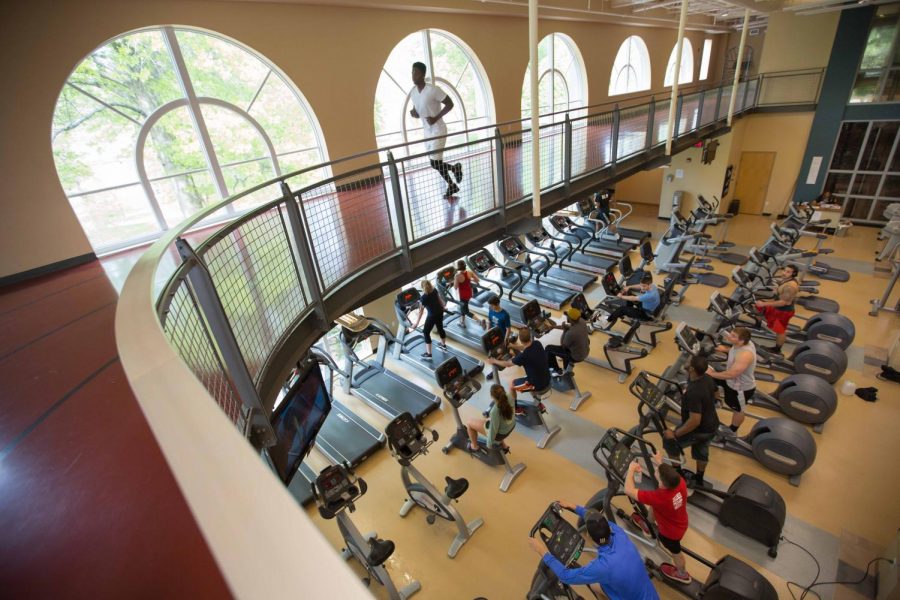 Sports Club Spotlight!
Women's Ice Hockey's Morgan Gloeckl Takes Home Multiple Awards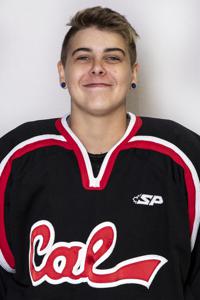 Junior defenseman Morgan Gloeckl recently accepted multiple awards on both a national and team level for her efforts this past season both on and off the ice.  The American Collegiate Hockey Association recently named her the ACHA Women's Division 2 Off Ice MVP as well as an ACHA All Academic American.  Morgan was also named the California University of PA's Sports Club Athlete of the Year and voted by her team as their Defensive MVP for 2019-2020 season.
Morgan, the first female President in the history of the Ice Hockey Club has excelled both on and off the ice, sporting a 3.93 GPA while serving as the Captain of the Women's Ice Hockey Team.  Recreational Services would like to recognize her for her accomplishments this past season.
Monthly Challenge
As the weather finally starts to break (maybe), and the state starts turning to yellow; we can finally start getting out to a normal routine. Being confined inside the four walls of our houses is not longer an order, yet a recommendation (within reason), and a little sense of normalcy. Unfortunately, those graduation parties or birthday parties are going to look a lot different this year. What also is going to look different are weddings.
It is also that time of year when wedding season hits into full blast. Where once joyless festivities, family reunions and seating charts are planned, charted, changed, and drawn up over-and-over again. Unfortunately, those weddings are not going to be what they once were. However, one of the traditions for a bride (which I never knew until our pre-wedding day) is a bride is to have "Something Old, New, Borrowed and Blue" on her wedding day. Now maintaining the spirit, I think a unique challenge would for each reader to take on the challenge of incorporating these into our new lives – even if on the temporary.
What is the challenge?
It's simple. It is to complete each one of these tasks within the next month. It will be amazing what the personal, physical, and social benefits you will be able to get from this.
"Something Old" – It is time to reconnect with an old classmate, old roommate, a friend that you have lost touch with or a family member that you have grown distance from. It's amazing what can come from that reconnection.
"Something New" – Because of restaurants being closed, a lot of us are doing some cooking from home. This might be a new recipe or a new type of produce/protein that you have never tried before. Try it, it might surprise you, and what you have been missing out on.
"Something Borrowed" – You might have had the opportunity to go on a cleaning spree these last few weeks. In that spree, you most likely came into your closet and got rid of those older clothes. Please remember to visit your local church, donation center, city mission, or a neighbor down the street that might need those clothes. Giving to others is so powerful and will warm your heart.
"Something Blue" – It is time for those pools to open and the warm skies to open-up. Make sure you get outside and enjoy the fresh air. Maybe go for a run, walk, jog or swim. Enjoy the tranquil blue of the sky and seas. Get that vitamin D and make sure to wear sunscreen.
What today looks like is different than tomorrow, and from yesterday too. It is up to us to use these opportunities to make the changes and improve ourselves while the help others around us.
As Wayne Dyer said, "If you change the way you look at things, the things you look at change."
Group Fitness Class
30 Minute Circuit:
The 5 exercise circuit:
Complete each exercise for 45 seconds, rest 8-10 seconds between each exercise. Complete 3 rounds of the circuit. Don't forget to warm up and cool down!
Prisoner jacks
Squat with bicep curl to overhead squat
Elbow Plank to extend arm plank
Weighted Bridge
Half burpees with dumbbells
Instructor Spotlight: Maria Dolak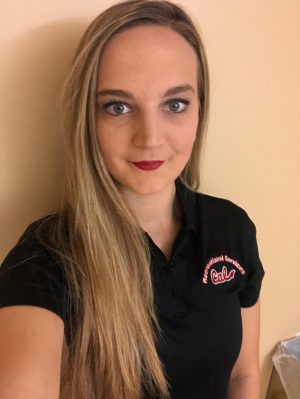 Maria Dolak holds a Bachelor's of Exercise Science in Wellness and Fitness in addition to a Master's of Exercise Science in Nutrition.  Maria has taught many group fitness classes at Herron Recreation and Fitness Center and holds multiple certifications in cycle, advance cycle, cardio kick boxing and is a certified group fitness instructor as well as a NASE certified speed specialist.
When she's not busy, Maria enjoys spending free time with her 4 dogs and husband.  She likes to stay busy by stay active outside the gym and enjoying the outdoors.  In addition to her 4 dogs, Maria also has pet chickens and loves animals of all kinds.
Her passion also extends to creative outlets whether it's a craft or DIY project when she's not reading and researching new workouts or exercise regimes.
Recipe: Baked Avocado Egg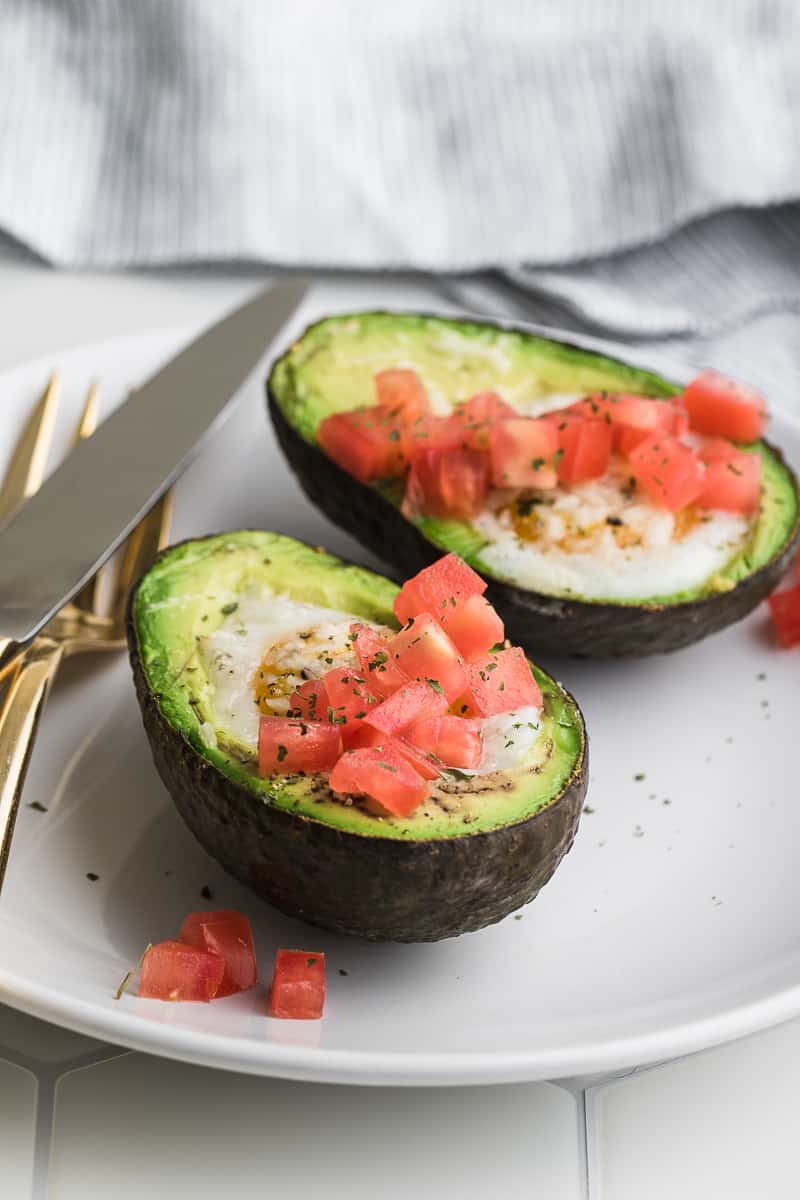 Ingredients
1 Large avocado
2 eggs
1 Tbsp Grated Parmesan Cheese
1/2 Tbsp Parsley
Salt and Pepper
Directions
Preheat your oven to 400 F.
The avocado should be cut in half longways – don't forget to remove the pit.
Crack the eggs into each half of the avocado and season with salt, pepper, parsley, and parmesan cheese.
Bake for 12-14 minutes or until it's done to your preference.
https://healthyfitnessmeals.com/baked-avocado-egg/