Golf: Smith chosen to all-region team for third time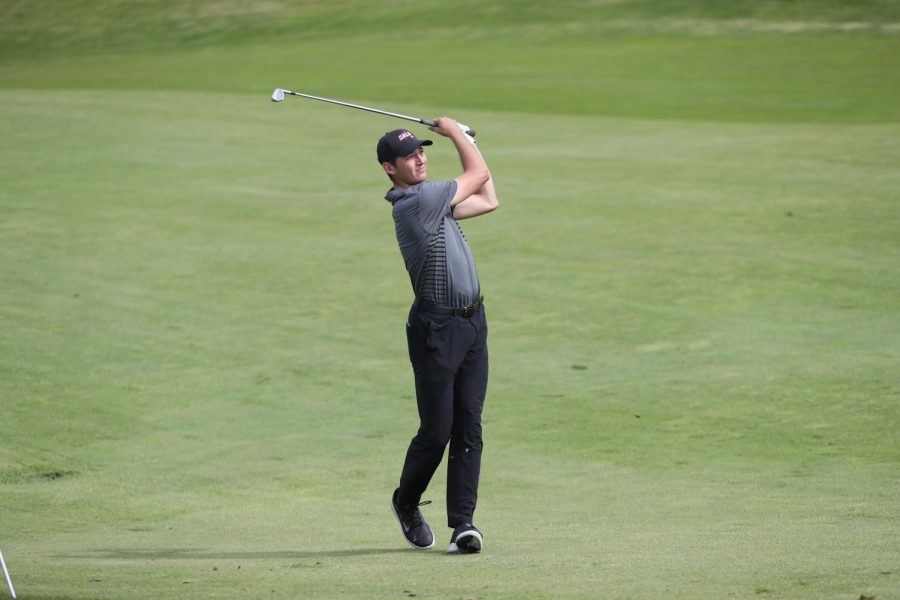 Matthew Kifer, Sports Information Director
May 4, 2020
California University of Pennsylvania senior Ryan Smith was recently tabbed to the PING all-region team for the third-straight year announced the Golf Coaches Association of America (GCAA).
Smith set a career-best scoring average of 74.9 strokes while playing five events in the fall. He carded a team-best score at the opening three events of the year, finishing among the top five twice. In October, Smith tied the lowest round of his career by firing a three-under 69 in the second round of The Griffin Invitational. He finished the event tied for fourth overall with a three-under 213 (73-69-71) after tallying a school-record 20 birdies over 54 holes.
A Hamburg product, Smith closed his career with a scoring average of 75.5 strokes to rank second among all golfers since the 2008-09 season that played at least 20 events. Smith also recently became the program's first three-time All-Pennsylvania State Athletic Conference (PSAC) First-Team selection and was the PSAC Champion Scholar in 2018. Smith posted a top-10 finish at 10 different events over his career, highlighted by seven top-five scores.
The Vulcans have placed at least one honoree on the PING all-region team in nine-consecutive seasons.