The Easter Bunny parades around California Borough as residents watch from their homes and porches during the ongoing COVID-19 outbreak.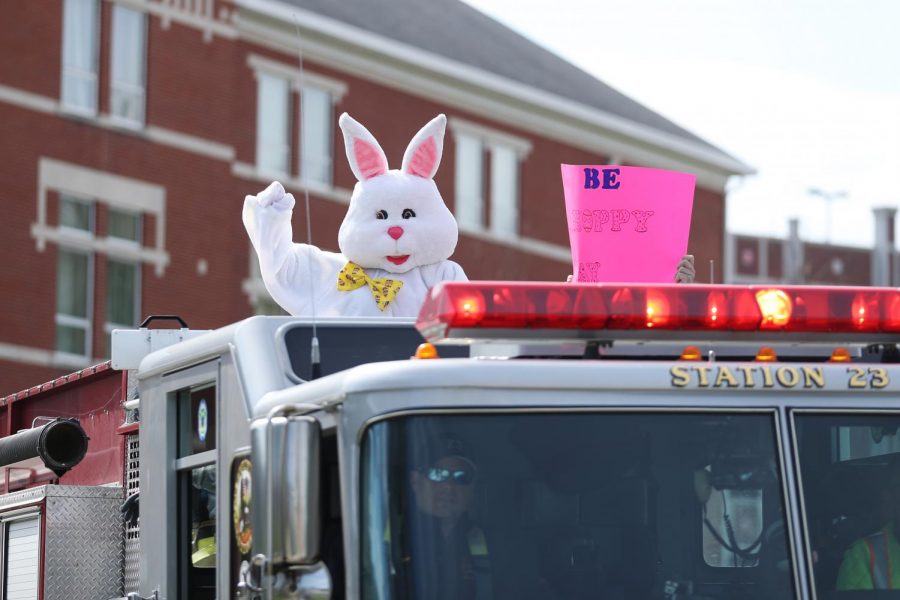 Kids may be stuck at home this Easter weekend due to the coronavirus pandemic, but that didn't stop the Easter Bunny from visiting some lucky families in the areas surrounding California Borough.
The California Volunteer Fire Department and the California Borough Recreation Authority organized an Easter Bunny drive-by parade through four towns on Saturday, April 11, 2020.
Escorted by the California Borough Police Department,  Ashley Roth, dressed as the Easter Bunny,  waved to kids and families from the back of a fire truck while driving around the neighborhoods of California, Coal Center, East Malden and Pike Run.