Cal Times Staff & Alumni picks: Binge-worthy shows to watch during coronavirus pandemic
Hunker down and avoid big groups! Stock up on your favorite comfort foods, and then hit up our list of favorite shows to binge on!
Staffers, students, and a few of our Cal Times alumni, were kind enough to compile a list of their top five shows to watch while we all practice social distancing to keep ourselves from contracting the novel coronavirus, COVID-19.
Contributors:
Hannah Wyman, news editor
Lily Gongaware, graphic designer
Jonathan Sakaguchi, staff writer
Jose Negron, editor-in-chief, 2015-16
Rachael Kriger, editor-in-chief, 2016-18
Daniel Beeck, editor-in-chief, 2018-19
Jahneek Fant, sophomore, secondary education, mathematics major
Hannah Wyman, news editor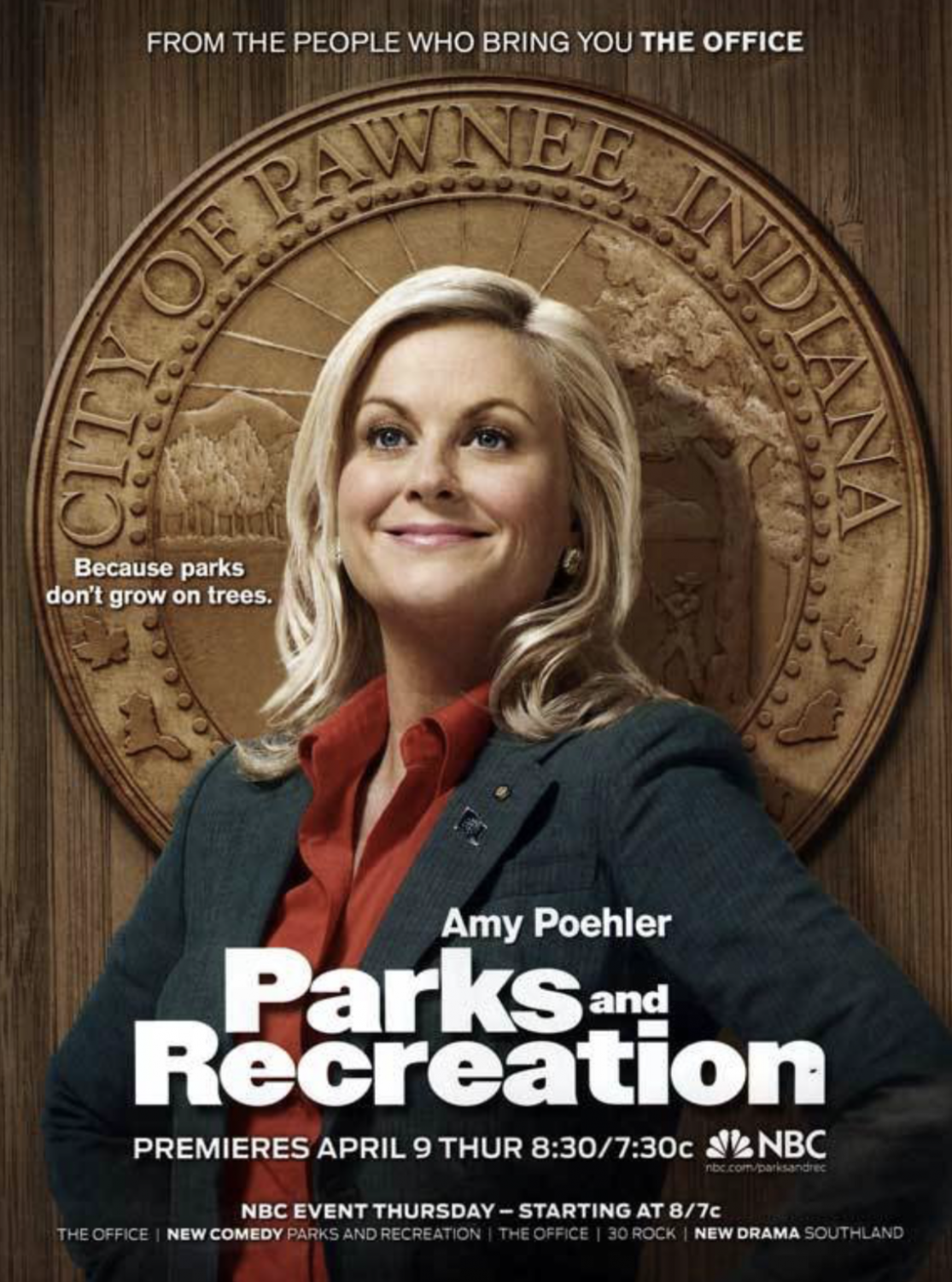 1.) "Parks and Recreation," 7 seasons, 125 episodes, streaming on Netflix & Hulu.
Set in the fictional city of Pawnee, Indiana (First in Friendship, Fourth in Obesity), this sitcom follows the quirky over-achieving deputy director of the Parks and Recreation Department Leslie Knope, played by Amy Poehler. With the help of her collogues and friends, Leslie works to solve a motley of problem her beloved city faces.
I believe this sitcom is wittier, more touching, and overall better than both The Office and Friends. Not only is each episode charmingly off-beat, the characters are well written and authentically portrayed. Running jokes really the comedy and intelligence of the show. Essentially, "Parks and Recreation" is the most binge-worthy show on Netflix because it provides an both an original and delightful escape.
2.) "Skins," 7 seasons, 61 episodes, streaming on Netflix.
Skins follows a group of British friends as they navigate teenagerhood and all the mental illness, drug abuse, relationship problems and dysfunctional families that come with it. Telling the stories of three different generations of friend groups with each episode focusing on an individual character, I think Skins both refreshingly gritty and vulnerable. Described as a comedy drama, this show is "edgy, funny, and rude" in a way that pushes boundaries making it extremely binge-worthy. The show also holds notes as nostalgia as it aired in the early 2000s making for some very real coming-of-age stories.
3.) "The Bold Type," 4 seasons, 39 episodes, streaming on Hulu.
Best friends Jane Sloane, Kat Edison, and Sutton Brady take on life in New York City as they work for Scarletmagazine, a publication dedicated to women. Through trial and error, these three millennials experience what it's like to be women in journalism, fashion, and social media. Not only are their tumultuous personal lives are shown, The Bold Type largely focuses on the careers of their protagonists. I've loved this show ever since it began airing in 2017 mostly because show deals with the intersections of race, class, gender, and sexuality, what it's like being a young woman in the workplace, and becoming an adult in during the 21st century.
4.) "Dear White People," 3 seasons, 30 episodes, streaming on Netflix.
Inspired by a movie of the same title, this Netflix series follows a group of black students at an Ivy League university where they face issues concerning their race and institutionalized racism in forms of assimilation, appropriation, and general conflict. The show begins with Samantha White sharing her frustrations on her radio show of the racism she experiences from her peers. After many other black students rise to share Samantha's anger, they plan to enact change.
"Dear White People" is a good show to watch because not only are the matters timely, they are also provocative. Furthermore, as college students, many of the characters are easily relatable and face typical young adult problems. The combination of all these elements makes for a powerful message of the race relations that exist in America.
5.) "The Great British Baking Show," 7 seasons, 70 episodes, streaming on Netflix.
Like most cooking competitions, armature bakers find themselves competing in a series of rounds showcasing their baking skills in an attempt to impress their judges. Unlike other cooking competitions, The Great British Baking Show is, in my opinion, the purest reality tv show to exists. With polite teamwork, posh deserts, and B-roll of the English countryside, I find this baking show irresistibly sweet. All the contestants are adorably likable while their creations are deliciously baked. It gives plenty of inspiration for your own attempts in the kitchen while stuck inside. Additional Great Bristish Baking Show Specials on Netflix include, The Beginnings, Holidays, and Masterclass.
Lily Gongaware, graphic designer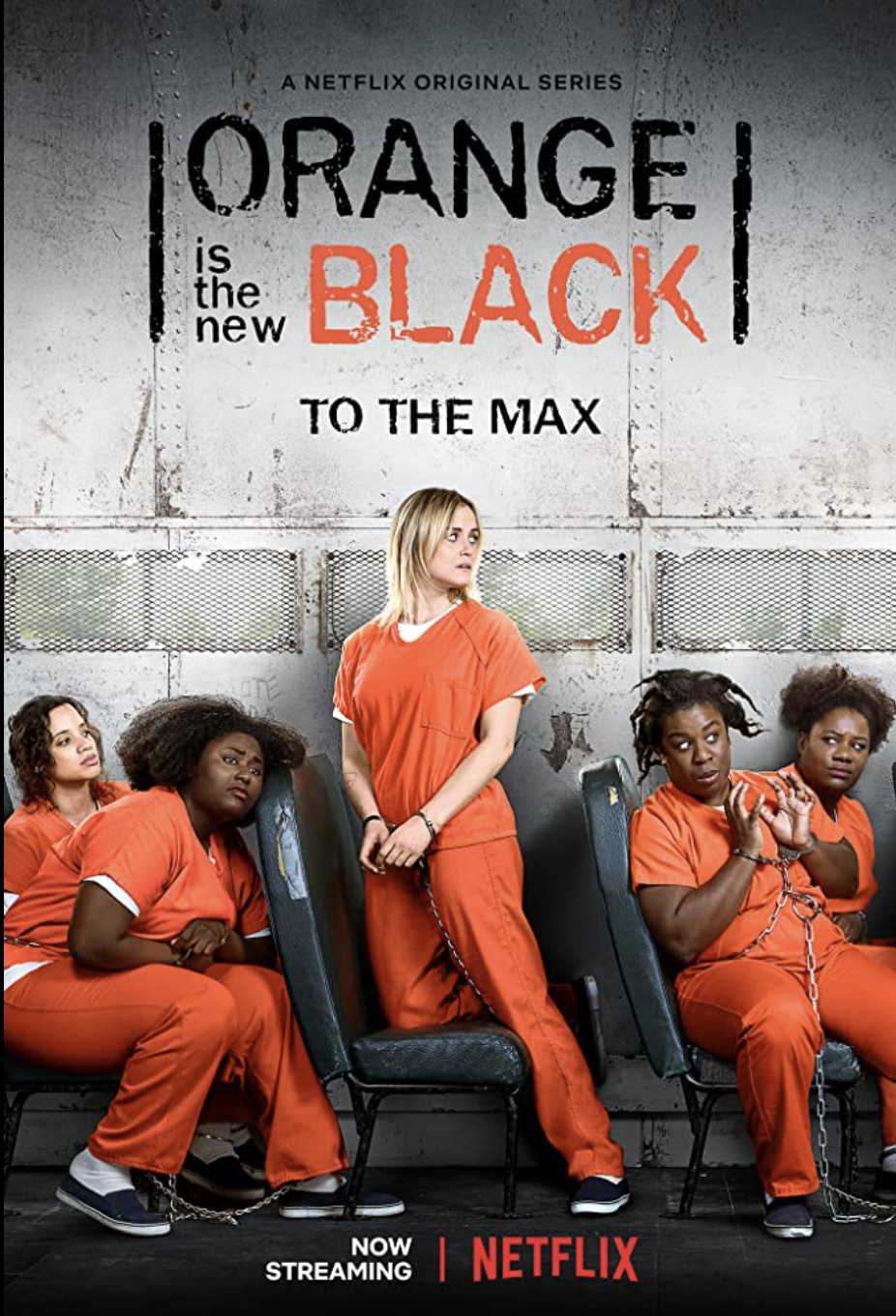 1.) "Orange is the New Black," 7 seasons, 91 episodes, streaming on Netflix.
"Orange is the New Black" follows Piper, a basic middle class woman whose past catches up to her and lands her in prison. The story follows her and her fellow inmates' lives as they navigate and adjust to prison life. It's a great series because it's a perfect mix of comedy, romance, and drama. It'll make you laugh and cry in the same episode! If you haven't jumped on this train yet, now is the perfect time to start.
2.) "How to get away with murder,"  6 seasons, 84 episodes, streaming on Netflix and Hulu.
This show is about five law students in Philadelphia who all get caught up in crime with their professor, Annalise Keating. The story follows them as they all try to cover up the crimes they commit, as each lie snowballs into another. It constantly keeps you on the edge of your seat, not knowing what'll happen next. The final season is on its mid-series break right now, so once you get caught up on the left 5.5 seasons, you'll be able to watch it live starting in April!
3.) "You," 2 seasons, 20 episodes, streaming on Netflix.
This show is about bookstore clerk Joe Goldberg, who's love for a woman grows into an unhealthy obsession. He tricks her into falling in love with him, when he's really been stalking her and calculating her every move. This is a great show because it shows a thriller storyline from the villain's perspective, even making him the protagonist. The second season follows as an even crazier turn of events! I promise it'll have you watching through the night.
4.) "Black Mirror," 5 seasons, 22 episodes, streaming on Netflix.
This futuristic show is unconnected in plot, but each episode examines problems in today's society that could cause consequences in the future. It is definitely not a show for the faint of heart, and while the beginning of each episode can be confusing, they will have you in awe at the conclusion. It's great to binge because you can watch as much or as little as you like, and start with any episode that seems interesting!
5.) "Haunting of Hill House," 1 season, 10 episodes , streaming on Netflix.
The perfect supernatural thriller, Haunting of Hill House is about the Crain family, who moves into a haunted mansion. Their experiences there leave their lives twisted and relationships strained. After 26 years, they must return to Hill House to fight their demons. This is great series for the horror lovers, as it isn't your basic ghost story. It is horror with a touch of psychological-thriller, making your brain work for the ending.
Jonathan Sakaguchi, staff writer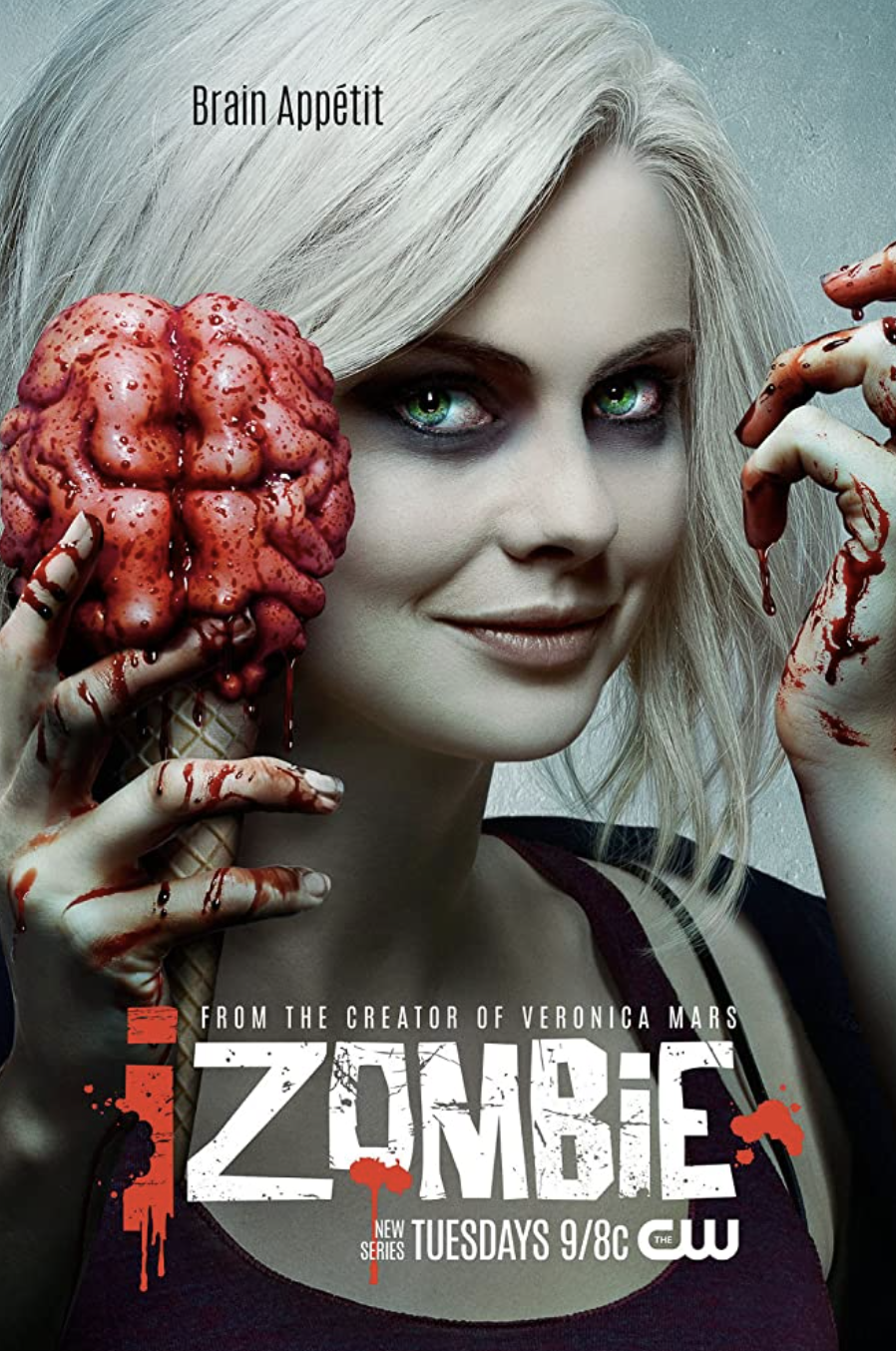 1.) "iZombie," streaming on Netflix.
"iZombie" is a funny show that has a zombie that works inside a Seattle City Morgue; there are 5 seasons and they always have a twist with Liv Moore.
2.) Any of the DC Universe Series ("Flash," "Arrow," DC's "Hero's of Tomorrow," "Supergirl") all tie into one another, Start with "Arrow," then "Flash," "Supergirl," and "Hero's." There are episodes that you have to watch every show to figure out what's going on in the story (Netflix)
3.) "Dark Side of the Ring," streaming on YouTube.
"Dark Side of the Ring" tells the story of Pro-Wrestling's dark side of things, from the Montreal Screw Job that caused Brett the Hitman Heart to lose the championship, to the story of Chris Benoit, you can find the first season and the first episode of season 2 on YouTube.
4.) "Lucifer," streaming on Netflix.
The Devil decides to take a vacation in Los Angeles, but after he sees one of his friends that he has made on Earth get murdered, he works with Detective Decker to catch bad guys. Lucifer's family likes to get involved, too.
Jose Negron, editor-in-chief, 2015-16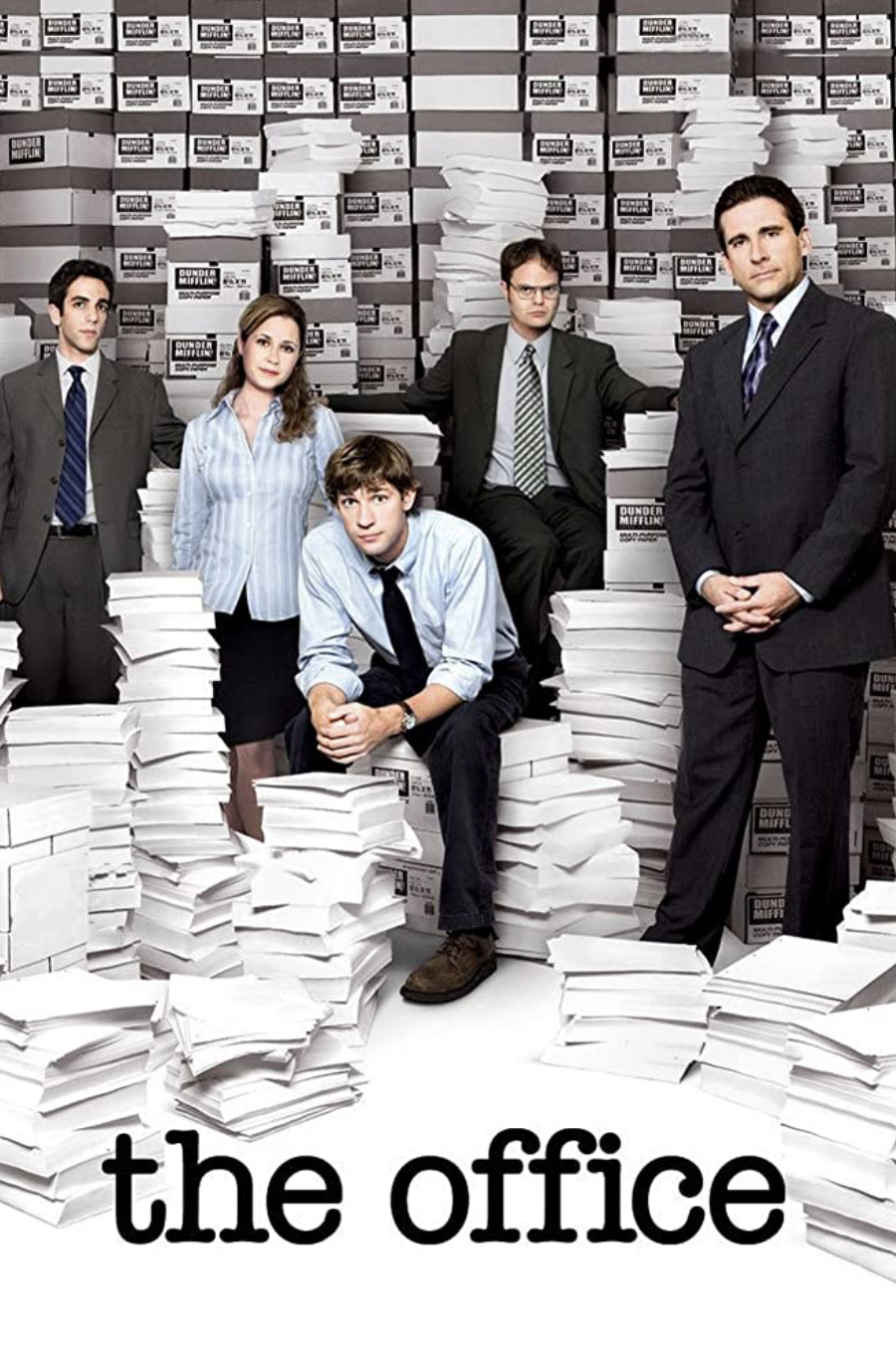 1.) "The Office," 9 seasons, 201 episodes, streaming on Netflix. 
A classic that most people have probably binge-watched in the past, The Office is a documentary style comedy that follows the staff of Dunder-Mifflin Paper Company in Scranton, Pa. I got a late start in watching this show, but I've recently been going back and watching old episodes. It really doesn't matter how many times you've watched it, the characters and hilarious moments in this show never get old. 
2.) "New Girl," 7 seasons, 146 episodes, streaming on Netflix.
Since my college days at Cal U, New Girl has always been one of my all-time favorite shows. It follows Jessica Day (Zooey Deschanel), who moves into a Los Angeles loft with three single guys. There is so much to love about this show, one that I frequently go back and binge-watch. I really enjoy the different personalities of each character and how relatable they are. It's a pretty quotable show, too, which makes this comedy even more enjoyable to watch. 
3.) "American Vandal," 2 seasons, 16 episodes, streaming on Netflix. 
American Vandal is a satire of true crime documentaries such as Making a Murderer, another Netflix original. The two seasons of American Vandal follow two scandals regarding vandalism in two different schools. The only link to the two seasons are the high school students filming and interviewing others for the documentaries. While featuring a number of moments that will make you laugh out loud, this show is more serious than one might think. It was incredibly interesting and kept the viewer guessing as the season went on. If you haven't yet checked it out, I certainly recommend doing so. 
4.) "Brooklyn Nine Nine," 7 seasons, 130 episodes, streaming on Hulu. 
Out of the shows I have listed, Brooklyn Nine Nine is the only one currently airing on NBC. This comedy follows detective Jake Peralta (Andy Samberg) and his group of coworkers in Brooklyn's 99th precinct. As you may be able to tell, I love shows that make me laugh and I think during these unprecedented times, laughter is a necessity. Brooklyn Nine Nine features a likable and hilarious crop of characters, while also maintaining a sense of suspense and drama in each episode. It has a nice mix that I'm sure you all will enjoy if you give it a chance. 
5.) "Gotham," 5 seasons, 100 episodes, streaming on Netflix
This one is worth checking out, especially if you're a fan of superheroes and Batman in particular. A show that follows a long list of characters, including a young detective James Gordon (Ben McKenzie) and Bruce Wayne (David Mazouz), Gotham gives fans a completely different perspective on how Gordon became the commissioner of Gotham and how Wayne ultimately became the caped crusader. I admittedly have only watched a few seasons of this series, but I've thoroughly enjoyed what I have seen. And judging from some of the trailers I've watched and comments friends have made, it only gets better as the story progresses and more heroes and villains are introduced. The first four seasons are on Netflix. The final season is not. 
Rachael Kriger, editor-in-chief, 2016-18
Stuck inside with nothing to do? Self-isolating during this difficult time can be pretty boring and lonely. One way to curb boredom is with some television. Streaming services like Netflix, Hulu and Amazon Prime are great outlets to catch up on some of your old favorites and find some new addicting shows.
My list is a combination of adult comedy and some old favorites. If you know anything about me, I can basically recite almost any line from "Bob's Burgers." Try out some of my favorite shows to watch while you're stuck indoors!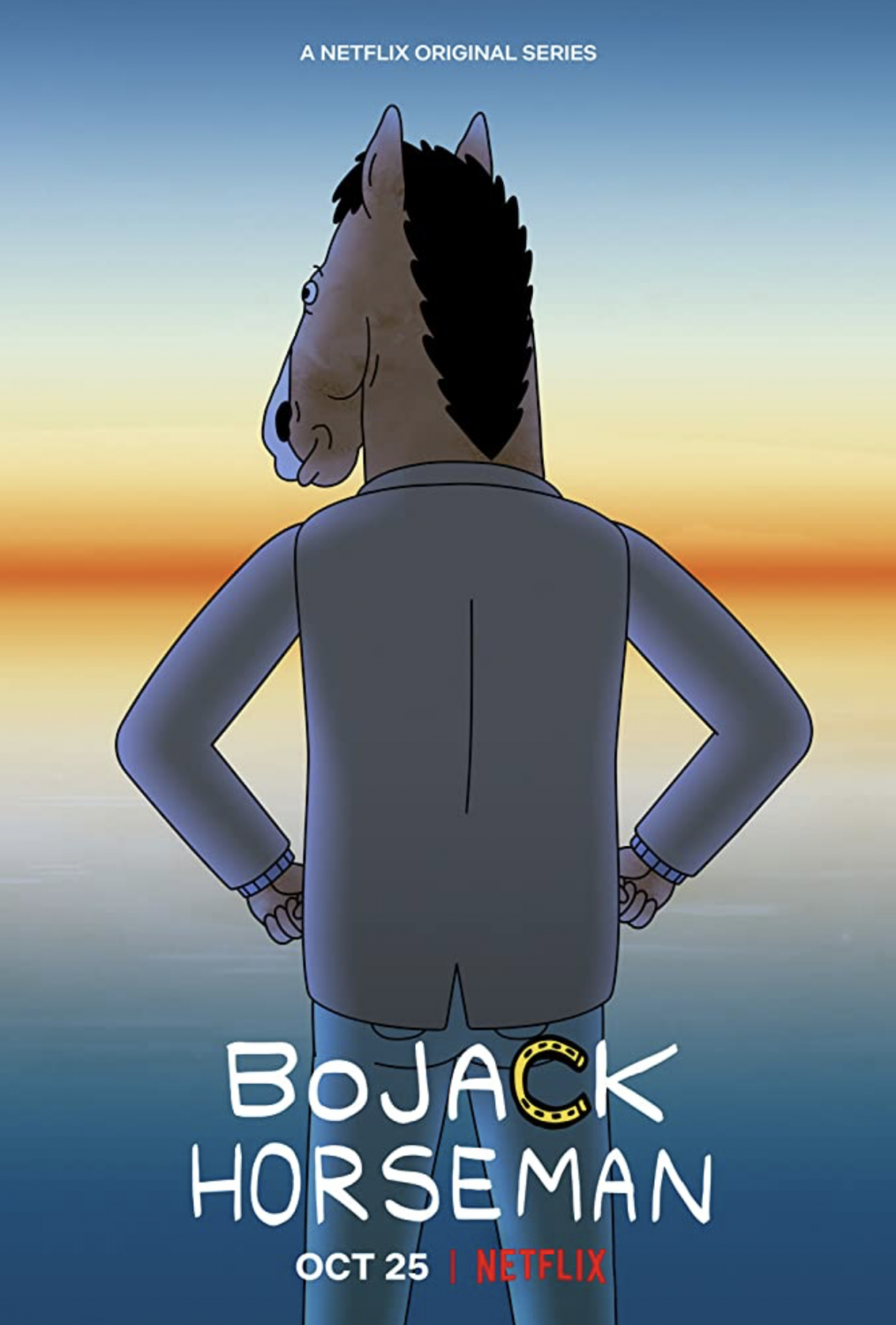 5.) "BoJack Horseman," (77 Episodes), streaming on Netflix
"BoJack Horseman," starring the likes of Will Arnett and Aaron Paul, is about, well, BoJack Horseman. animals and people interacting every single day. BoJack, an actor from a hit show in the 90s, is struggling with alcoholism and keeping relationships and friendships intact. This show has the perfect mixture of comedy, emotion and thought-provoking scenes. The series just ended back in February. Now's the perfect time to see what everyone was talking about.
4.) "Love Is Blind," (11 Episodes), Streaming on Netflix
I'll admit it, I'm not really into reality shows, but "Love is Blind" had me hooked. This Netflix series has only one season released, but the reception and popularity recently had it picked up for another two seasons. There are 30 individuals who will potentially marry someone they've never seen before. Need anymore? If you love dramatic television, then buckle up, grab some snacks and binge the 11 episodes of "Love is Blind."
3.) "Bob's Burgers" (189 Episodes) and "Family Guy" (344 Episodes), Streaming on Hulu
I paired "Family Guy" and "Bob's Burgers" together for two reasons. First, they're the most popular adult animated shows on Fox right now. Second, they're both on the same streaming platform. These shows follow two different families: The Belchers (Bob's Burgers) and the Griffins (Family Guy). The beauty about these shows is that you can really start anywhere. If you're pushing out homework assignments, these shows are also great for background noise if you can't stand silence.
2.) "Disenchantment" (20 Episodes), streaming on Netflix.
Anyone else grow up watching "Futurama" or "The Simpsons?" Even if you didn't, the name Matt Groening should ring a bell. Groening is the creator of both shows previously mentioned, and also of "Disenchantment." Following the story of Princess Bean, you're transported into the world of Dreamland. Bean isn't your average princess, either. Find out why and binge "Disenchantment!"
1a.) "Impractical Jokers" Where to Watch: TruTV
It might not be on a streaming service, but "Impractical Jokers" is normally always on TruTV. However, if you do have Sling TV, Amazon Fire TV, Roku or Apple TV, then you can get Impractical Jokers anytime. The jokers are four guys – Joe Gatto, Brian "Q" Quinn, Sal Vulcano and James "Murr" Murray – from New York City who prank each other with hidden-camera challenges. Loser of the episode gets an extra special punishment from the other guys. Spoiler alert: Murr and Sal lose a lot!
If you couldn't guess by now, I'm a bit of a comedy junkie. Some other great options to watch are comedy specials on Netflix from comedians like Pete Davidson, Michelle Wolf, Kevin Hart, Ali Wong and John Mulaney.
Daniel Beeck, editor-in-chief, 2018-19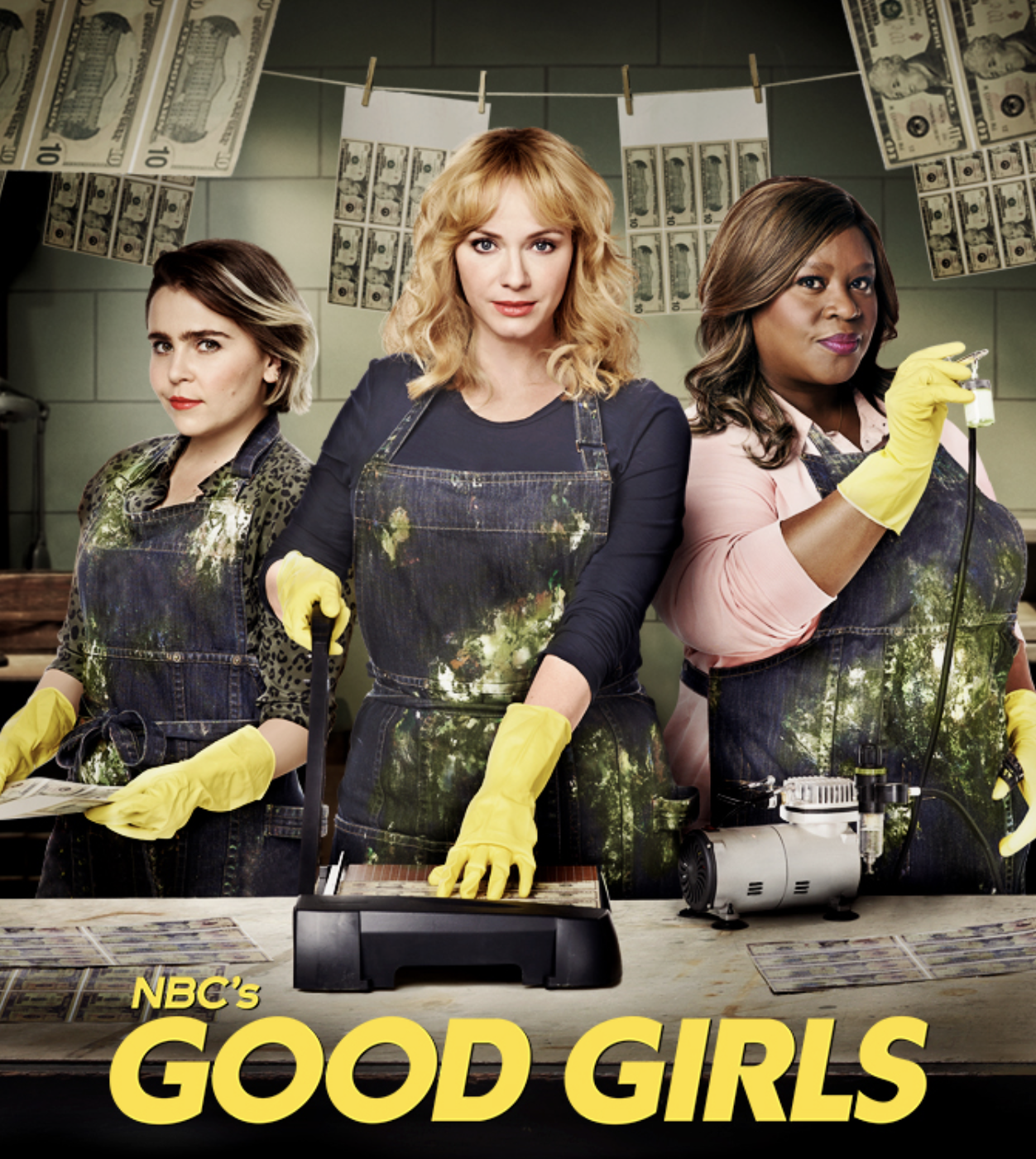 1.) "Good Girls," 3 seasons, Streaming on Netflix and Hulu (newest season).
It follows three moms who unknowingly rob a grocery store that is owned by a gang. The gang finds out, and the script flips, which leads to the moms working for them.
I have little to no attention span, but this show captured my attention from the start. It has action, comedy, and a storyline that keeps you hooked. By the time you finish the two seasons that are on Netflix, you'll be able to jump right in to the rotation on NBC.
2.) "Diners, Drive-Ins and Dives," 30 seasons, streaming on Hulu.
Cooking show featuring Guy Fieri and his road trip across America finding interesting and amazing culinary spots.
Again, going back to the attention span, this show rocks. You'll be drooling every time you watch a new episode. I normally throw this on in the background while I'm cooking, then sit down to finish off a meal while I watch.
3.) "Cutthroat Kitchen," 15 seasons, streaming on Hulu.
Cooking show starring Alton Brown and his diabolical cooking competition, where chefs are pitted against each other with 20,000 dollars to start. In each round, they are able to purchase sabotages to get an edge up on their competition.
Man, we're starting to get in to a theme of me not having an attention span. Well, this one gets me too. I love the unknown that each round brings, and how insane some of the sabotages are. You also cannot go wrong with Alton Brown.
4.)​ "Tiger King," 1 "season" (seven episode documentary), streaming on Netflix.
INSANE documentary about multiple big cat collectors (tigers, lions, cheetahs, etc.) around the country, and the trials and tribulations that go along with their crazy lifestlyle.
Just started this last night, and I am HOOKED. It is a wild ride from the very beginning, so buckle up. I can't speak on how crazy it gets because I still have a lot to watch.
5) "Triple Frontier,"  movie (not a show), streaming on Netflix.
Ex-Special Forces operatives join back together to take down a drug lord in South America. High-paced and intense action the entire time.
I know that is a vague description, but I can't capture the feelings that I had while watching this movie. My heart was beating as fast as the people in the movie at some points. This movie is awesome.
Jahneek Fant, sophomore, secondary education mathematics major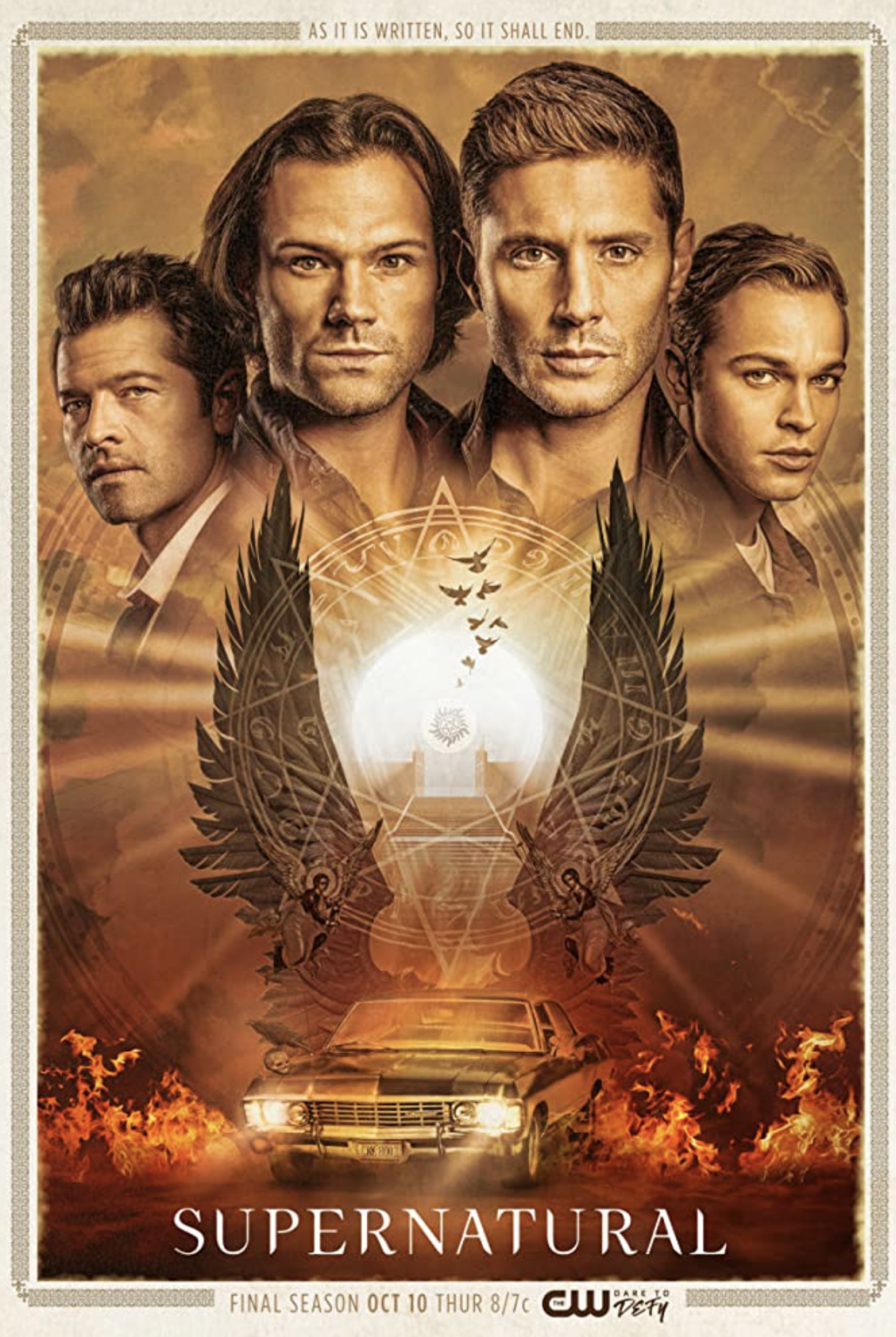 1.) "Supernatural," 15 seasons, 320 episodes, streaming on Netflix
This is one of my favorite shows to binge watch because of the plot and characters of the show. This was my longest series to binge watch with its whopping 15 seasons (currently). [On its final season 😭] If you want show with brotherly love and a great storyline this is for you.
2.) "The Vampire Diaries,"8 seasons, 171 episodes & The Originals, 5 seasons, 92 episodes, both streaming on Netflix
These two shows are a package deal when it comes to binge watching. The Vampire Diaries (parent show) has the traditional love triangle and a plot that will have you on the edge of your seat. The Originals (spin-off) has all the elements of the parent show, but it is much darker and I would say more mature. If you are a fan of cliffhangers, these two shows can't get enough of them.
3.) " The 100,"6 seasons, 84 episodes, streaming on Netflix
This show premises with a nuclear post-apocalyptic world with our main characters living in space. Complications in space lead the leaders of space to send delinquents down to Earth to see if it is inhabitable. The plot of this show is really great and the character development is phenomenal.
4.) "Gotham," 5 seasons, 100 episodes, streaming on Netflix
Fan of DC? Fan of Batman? This show is for you! This show focuses on a young Detective James Gordon of GCPD and a young Bruce Wayne after the killing of his parents. The show explores all the future enemies of Batman and how Detective James Gordon rises up the ranks in the GCPD.
5.) "Z Nation,"5 seasons, 68 episodes, streaming on Netflix
I had to add a zombie post-apocalyptic and I'm not talking about The Walking Dead (you can binge watch it, but it's too mainstream). This show features a group trying to transfer and individual named Murphy to a lab in California because he carries the cure for the zombie virus in his blood. The show continues to build off this notion and the plot becomes more elaborate and entertaining. If you like a slow-paced show with a comedic appeal, this is for you.
6.)  "Once Upon A Time," 7 seasons, 155 episodes, streaming on Netflix
Last one I swear. Fan of fairytales? All things magical? Disney? The Grimm Brothers? This one is for you! This show encompasses everything you can think of and throws it in a mixing bowl. Each season feels so different then each other, but honestly each season is like two in one. You will never get bored with this show and it will have you on the edge of your seat every episode.