Dr. Melissa Sovak debuts second novel, promises more on the way
Shadows of the Past launches a new series for suspense lovers.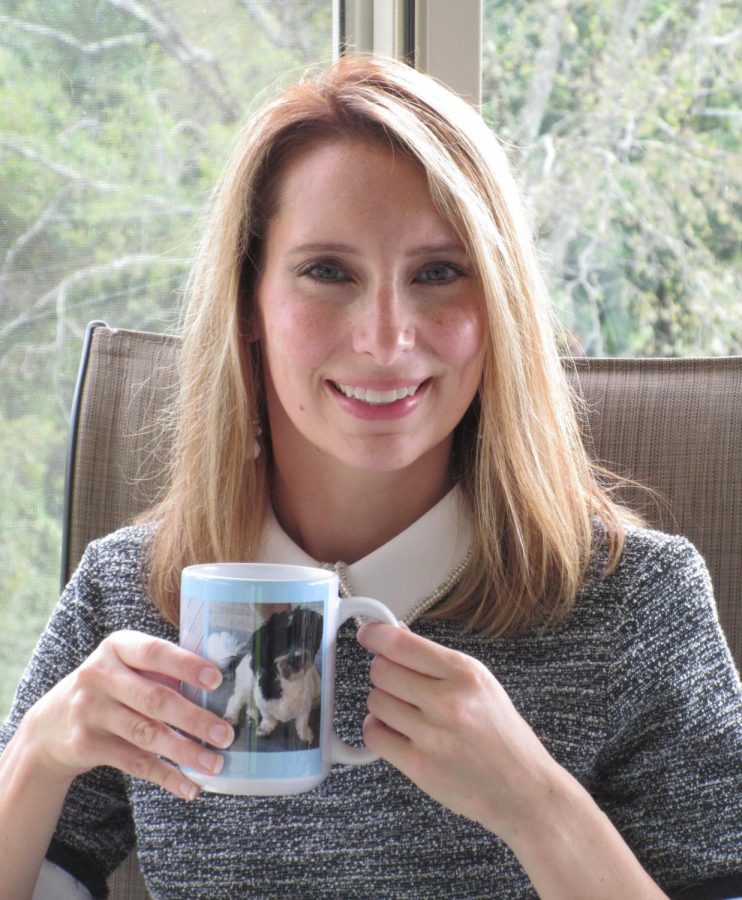 Melissa Sovak
February 29, 2020
A Novel Idea Publishing is proud to debut a new novel, "Shadows of the Past," from Nellie H. Steele which launches a new series of suspense novels, Shadow Slayers Stories.
A new author, "Shadows of the Past," which was released on February 18, 2020 is Steele's second book.  It follows her debut novel, "The Secret of Dunhaven Castle," which was released in November 2019.  The two books are each the first book in two separate series.
The first is a cozy mystery series set in the Scottish countryside following the adventures of Catherine Kensie, a former history professor who inherits a Scottish castle and moves there with her beloved dog, Riley.  What Cate finds when she moves to her new home is not quite the fairytale ending she expects.  She quickly realizes there's more to her inheritance than meets the eye.  When she experiences strange events and peculiar manifestations she begins to question her own sanity.  She attempts to make sense of what is happening as she struggles to explain the increasingly unexplainable.  She'll have to use all her wits and research skills to determine the secret of Dunhaven castle.
In contrast, the second book kicks off a suspense series entitled Shadow Slayers Stories.  The book begins with a young woman, Josie Benson, who is plagued by a disturbing recurring nightmare.  As Josie's life spirals out of control, with her health and well-being deteriorating, she turns to a mysterious stranger who has been following her and promises her help.  Despite his nonsensical answers, Josie finds herself drawn to him.  From small town New York to the rocky coast of Maine, join Josie as she continues to search for the secrets buried in the shadows of her past.
Both books are available in eBook and paperback formats on Amazon, Barnes & Noble, Google Play, Kobo and Apple Books.  Personalized, signed copies are available on the company's website.  Nellie H. Steele, the pen name for Dr. Melissa Sovak, is a co-owner of the company.  Founded with her business partner and mother, Stephanie Sovak, Melissa chose to self-publish her books to retain full control of her narratives.  She enjoys the authority and flexibility the self-publishing model provides authors.
Steele plans future releases in each series, including a second Cate Kensie mystery coming later this year.  The second book in this series finds Cate, Riley and her new Scottish friends embroiled in another mystery at the castle.  A second novel in the Shadow Slayers series is currently in the works, although Steele is mum on the details for this novel.
She will also be expanding her repertoire to include an adventure series with a new set of characters. "Writing allows me to share my creative side with the world.  While there is some creativity in Statistics and Data Science, writing is a real contrast to that field.  It's fun to work on both sides of the coin," Sovak says.
Nellie H. Steele will have both of her current books featured at an upcoming Barnes & Noble book signing on March 21, 2020 from 11 a.m. – 2 p.m.  Join Nellie at the event to get your books signed and enter raffles for fun prizes including a Nook, a miniature Riley stuffed dog and more!
About the Author
Nellie H. Steele lives in the South Hills of Pittsburgh with her family and her many fur-babies. When she isn't writing, she enjoys teaching Statistics at a local university or watching her dogs and cats play in the yard.  Nellie H. Steele is the pen name for Dr. Melissa M. Sovak.
If you want to keep up with Dr. Melissa Sovak's/Nellie H. Steele's new books, please visit www.anovelideapublishing.com and sign up for the newsletter and like us at facebook.com/anovelideapublishing.