Modern Warfare S2 Releases on all Platforms
Bad news for those looking to cuddle on Valentine's Day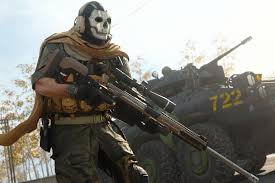 Sam Kuhne, Entertainment Editor
February 19, 2020
Season Two of Modern Warfare released on all platforms on Tuesday, February 11 and brought with it some exciting new additions. Although, new content right before Valentine's Day may not be the exciting news all of you would like to hear.
Prepare for a long download time, as the file is between 51-68 GB depending on the platform you're using. It is currently live on Xbox 1, PlayStation 4, and PC. 
The new Battle Pass will cost you 1,000 COD points, which is the equivalent of $10. If you earn the 1300 COD points throughout Season 2, you'll earn the Season 3 pass without spending a penny. 
Regardless, Call of Duty fans everywhere are ecstatic for the return of one popular multiplayer map location entitled, "Rust." Many veteran players will remember this map as a desert oil yard that requires a fast paced playstyle.
 A new Operator, Ghost, is back, confirming rumors that have developed since the game's release. As another familiar addition to the new season, he appeared in all the Infinity Ward campaigns up until this year. 
The game is also spicing things up with the introduction of an entirely new location called Atlas Superstore. Thankfully we've had some time to give this map a try and can provide you with the best tips of increasing your K/D ratio in this new terrain. 
Top tips for mastering Atlas Superstore: 
This map is designed to resemble an actual superstore. With that being said, expect long shopping aisles and small cramped rooms. This type of map location means that pretty much any weapon load out could work in this area. As with choosing any weapon though, it would be best to learn the gun's recoil patterns first and determine its strength and weaknesses in this new setting. 

Just because there are shelving units to hide behind, that does not mean you are safe from your enemies. There are cracks in the shelving units meaning both you and your enemies can be seen. Be cautious when traveling down these areas, and peak over from time to time. You might just have a free kill staring at you. 

Additionally, certain operators can travel through the nooks and crannies of the warehouse. Take the time to find those secret hidden locations as camping in certain spots is actually a decent move on a large scale area like this.

There are a lot of high point advantages on this map. In particular, both spawn sites have great overviews of the center of the map. For players who frequently shoot longshot, this is the perfect opportunity for you. 

The wide open terrain and natural light shining through the store can also come in handy when it comes to killstreaks. There are ways to navigate missiles through these spaces and tight gaps. Learning to do so is a crucial element to conquering the Atlas Superstore. 
Not only does the Season introduce new locations, but it also introduces several new weapons, game modes, and operators. In Ground War mode, players will have the opportunity to jump into Zhokov Boneyard — an airplane junkyard with tremendous amounts of space to capture objectives, operate vehicles, and conquer the land.
 Other additions include new ways to earn XP, ribbons, medals, and new challenges. Personally, I'm excited for the new weapon blueprint that can only be earned through an exclusive mission, known as the luck strike mission. 
This season already feels awesome and I'm excited to get back into the action. While Valentine's Day may interfere with some of your game play this week, just know that Season 2 of Modern Warfare will be around for a while, constantly bringing you new content to get amped for!
About the Writer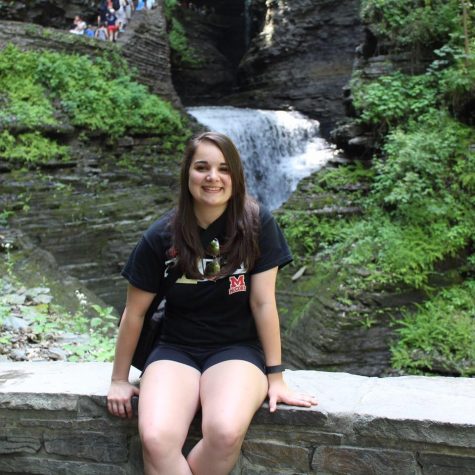 Sam Kuhne, Entertainment Editor
Sam Kuhne is a Senior at California University of Pennsylvania, majoring in Communication Studies  with a concentration in Radio/TV production and a minor...