Cal U women's soccer program ranked ninth in preseason poll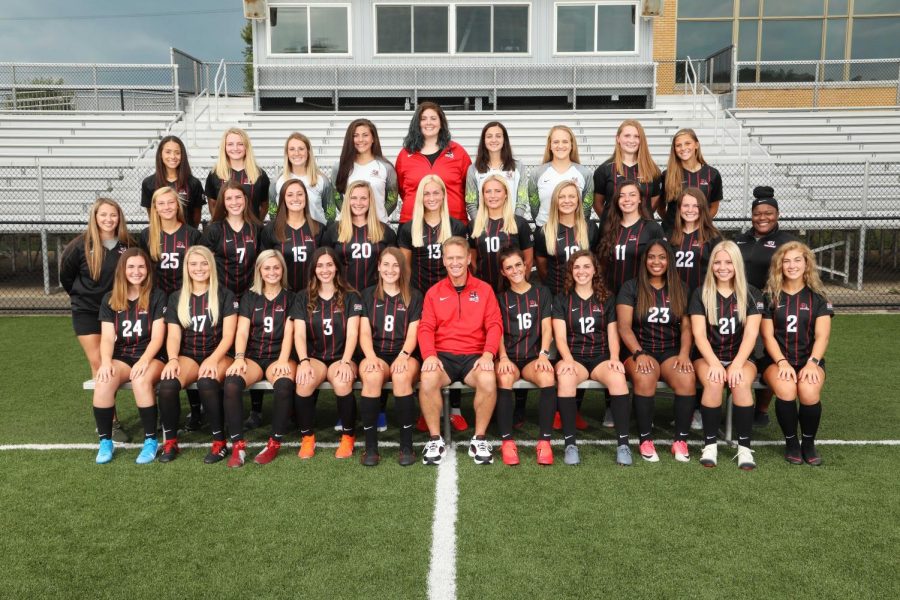 LOCK HAVEN, Pa. (Aug. 20) – The California University of Pennsylvania women's soccer team was selected to finish ninth in the preseason Pennsylvania State Athletic Conference (PSAC) West poll, which was announced by the league office on Tuesday afternoon.
The PSAC will consist of an Eastern and Western Division this season following the addition of league-newcomer Shepherd. The conference will conduct double round-robin play with each division, which will total 16 contests. All mandated PSAC matches will count in the divisional standings.
In 2018, the Vulcans finished with a 1-14-2 overall record in the first season under veteran head coach Pete Curtis. Cal U returns 19 players from the previous year, including a combined 18 sophomores and juniors.
Slippery Rock was tabbed as the preseason favorites in the PSAC West with six first-place votes after posting a 12-win campaign last season. Gannon tallied the remaining three first-place votes to rank second before Seton Hill placed third in the poll. Mercyhurst slid in at the fourth position and IUP rounded out the top five. Edinboro, Pitt-Johnstown, Clarion and Cal U completed the preseason rankings.
In the PSAC East, defending-Atlantic Region and PSAC Champion Bloomsburg was picked as the preseason favorite with eight first-place votes. Kutztown was tabbed second after a third-straight trip to the NCAA Tournament last year, while West Chester was selected to finish third in the rankings. East Stroudsburg received the remaining first-place vote after a fifth-consecutive trip to the PSAC Championship and Millersville finished out the top five. Lock Haven, Shippensburg, Shepherd and Mansfield concluded the PSAC East poll.
The Vulcans open the 2019 campaign on Sept. 6 when they travel to face West Liberty in non-conference play at 7 p.m.