Get Your Game On With W.I.S.E.
Hang on for a minute...we're trying to find some more stories you might like.
On Wednesday, Dec. 5, the first event from Women in Sports and Events (W.I.S.E.) was held in the Hamer Hall gymnasium on the campus of California University of Pennsylvania. The event focused on positively impacting children and their families by providing an enjoyable and fun evening with no cost.
The children ranged from kindergarten to fifth grade and were able to interact with the university's student athletes. Around twenty eager kids came to participate in an active, entertaining evening. To add to the excitement, raffle items were available for families to buy tickets. Some of the raffle items included an autographed Antonio Brown photo, Harrisburg Senators ticket vouchers, Washington Wild Things ticket vouchers, blankets, t-shirts, and much more.
Nowadays, children do not get near as much exercise as they should. According to the U.S. Department of Health & Human Services, only one in three children are active every day. However, that was not the case during this event. There were seven different activities that took place for each child to actively participate in. These events included football, soccer, basketball, volleyball, golf, track, and baseball. The children were exposed to new sports that they were less familiar with; although, the university's student athletes did not hesitate to help encourage the kids to try something new. They were more than willing to help them learn a new sport, and this was a great opportunity for the children and their families. The families were able to watch their sons and daughters participate in each activity from the loft area above the gymnasium.
Each station was accompanied by student athletes who were anxious to work with the young children. One athlete I spoke to was Alexis Wagner who does long and triple jump on the track team. Wagner chose to help with the event because she wanted to influence the youth by reminding them that exercise is important.
Similarly, Tyson Hill and Diangelo Mitchell of the California football team also came to influence the children in a positive way. Hill and Mitchell explained that they participated in the event because they wanted to benefit the younger generation as much as they can. Hill and Mitchell attended the event, looking forward to teaching children about leadership and how to work well with others. All of the athletes who helped at the event made a positive impact on each of the children who attended.
Behind the scenes of the event was Reilly McGlumphy – founding president of the collegiate chapter. McGlumphy explained how this event was very important to W.I.S.E. because it was their very first event since the chapter was established in 2017. She also described the significance of their first event to be community-based. McGlumphy and the other fifteen members of W.I.S.E. enjoy giving back to community by doing events such as this one.
About the Writer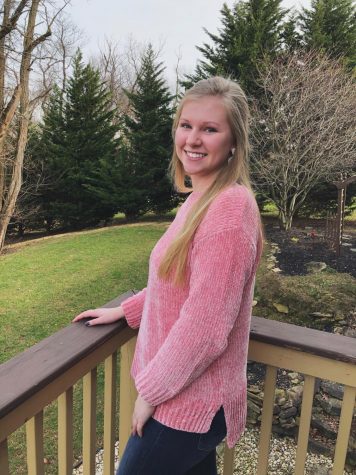 Morgan Buckwalter, Opinions Editor
Morgan Buckwalter is the new Opinions Editor for Cal Times! She joined the club in the fall of 2018 and started as a staff writer. Now, she has the chance...