Decorating before Thanksgiving is Okay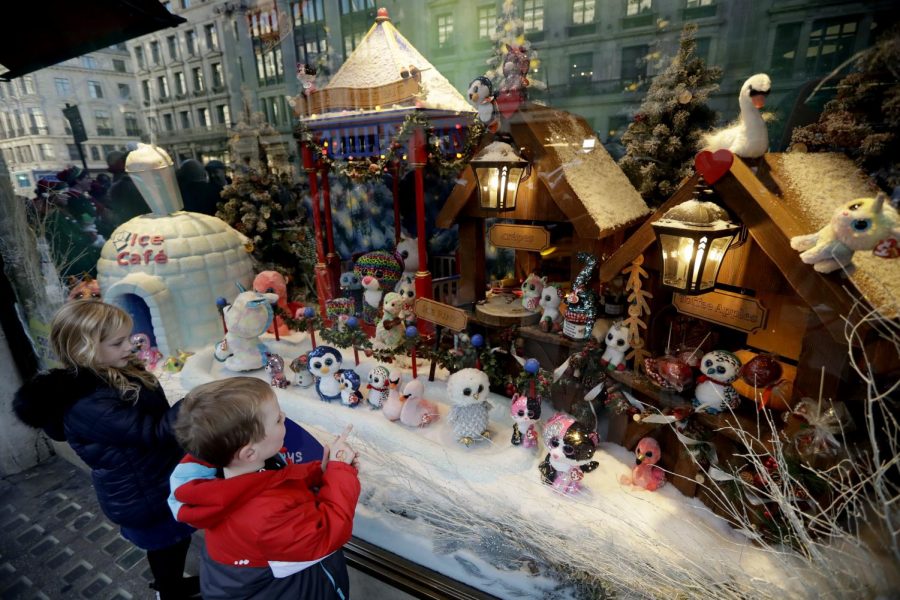 Angel Funk, Opinions Editor
November 19, 2018
Often before Halloween is even over, stores are rolling out Christmas decorations into aisles. Even in the past decade, Christmas shopping has seemingly taken over Thanksgiving as a holiday with Black Friday hours creeping into the Thursday afternoon.
The first day of November for some is a day of waking up from the night before and regretting how much candy you ate. For others, it is the start of the Christmas holiday season. There is a serious debate around the early celebrating because Thanksgiving is before Christmas.
However, I see no problem in decking the halls before stuffing the turkey. Historically Thanksgiving isn't my favorite holiday, I love the food but hate the history behind the holiday.
Like many young people, I was taught the lie that the Pilgrims and Native Americans shared a bountiful harvest then went on to live happily ever after. Which is not exactly the case, not that Christmas or the Christian faith has a crystal clear reputation but at least its historical ties involve less genocide.
The first Thanksgiving was speculated to have been celebrated on Michaelmas, a Christian observation that takes place on September 29th. By November 22nd, we're already in Pennsylvania in the depths of winter and have probably experienced freezing temperatures.
In fact, I believe the reason most people choose to go straight to Christmas and look at Thanksgiving as an afterthought is that some climates don't have a harvest cycle as we do in Pennsylvania.
With the marketing of Christmas over the years to condition all of us to think of the winter wonderland as the backdrop for Santa, hot cocoa and peppermint, it makes sense that people would want to start celebrating earlier in the colder weather.
I believe that Thanksgiving gets lost in the bravado of Christmas that has become the dominant holiday in the eyes of Americans. With Thanksgiving, there is no gift giving only NFL Football and turkey.
Additionally, Christmas is the one holiday of the year that some military members, far away from family, and students will actually get to spend with their families. For some families decorating early is more about the excitement of seeing loved ones than about what's on the table or under the tree.
Holiday sessions around the winter time of the year bring out a magic in the air. Maybe it's that fact that most Americans are taught that a big man sneaks into around 2 billion homes. Or maybe its because for a little while each year we're surrounded by the people we love.
For those that start to celebrate Christmas early, they aren't ignoring the fact that Thanksgiving exists. It's a time to give thanks and to eat good food with your family or friends or alone.
However, for those who do start to sing Christmas songs and watch movies before Thanksgiving is celebrated it's all apart of the magical holiday season in which there are dozens of celebrations for people of all backgrounds.
From Dia de los Muertos to Kwanza the months of November and December give way to a time of togetherness that I believe if it's something you want to do you should celebrate at the highest extent.
If that means drinking apple cider and eating turkey or if it means putting up your Christmas lights on November 1st, the holidays are meant to spent spreading joy and happiness. There's no room to be upset or bothered by someone else's traditions.