Bet the Bettor
Tennessee Titans (3-4) @ Dallas Cowboys (3-4)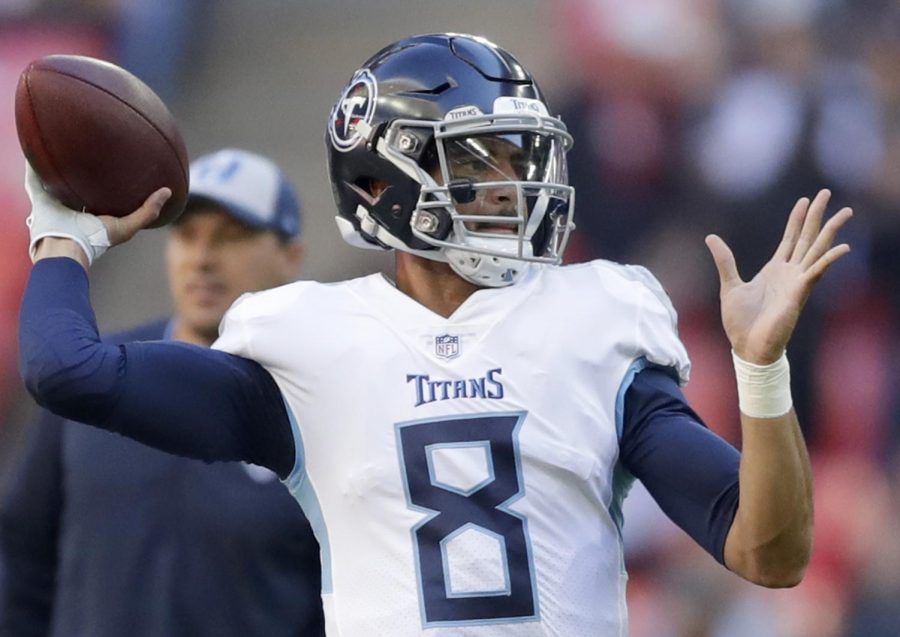 "A Football Guy", Staff Writer
November 2, 2018
The Facts:
Gametime:  Monday November 5 8:15pm ET
Over/Under:  41
Spread:  Tennessee +6.5 / Dallas -6.5
Money Line:  Tennessee +239 / Dallas -270
Weather:  Dome Coverage
Tennessee Titans​​​​:                                             Dallas Cowboys:
Points Per Game –  15.1​​​                                    Points Per Game –  20.0
Points Allowed Per Game –  18.1​​                   Points Allowed Per Game –  17.6
Total Yards –  300.1​​​​                                          Total Yards –  339.3
Passing Yards Per Game –  192.3​​                  Passing Yards Per Game –  202.4
Rushing Yards Per Game –  107.9​​                 Rushing Yards Per Game –  136.9
Yards Allowed –  350.7​​​                                    Yards Allowed –  330.7
Passing Yards APG-  238.4​                            Passing Yards APG –  234.4
Rushing Yards APG –  112.3                          Rushing Yards APG –  96.3
Monday night features the Tennessee Titans and the Dallas Cowboys.  Despite their logo, stars no longer shine over "America's football team."  The Cowboys have not been any good since Dak Prescott's rookie season.  What a flash in the pan he was.  I do not have the exact number, nor will I research it, but Dak went a staggeringly long span of games with less than 200 pass yards.  The exact number is not even needed for this stat to be dumbfounding.  It is 2018, letting the pigskin fly is a norm now-a-day.  It seems that quarterbacks have more than 200 yards passing by halftime.  Nonetheless, the entirety of the game.  Dak Prescott would have made for a wonderful quarterback in an era focused on the ground game.  But Jerry Jones is stuck in the 50's and the Dallas offense is about as one dimensional as a line segment.  Shout out all my math and physics majors who got that reference.  For everyone who did not, google will assist you.  Back to Dak.  Dak period, stinks period, out loud period.  However, unlike Mr. Prescott, Ezekiel Elliot is very good at football and the focal point of the Dallas offense.  The Cowboy's system compliments Elliott in the best of ways.  Put the ball in his hands as frequently as possible.  To my surprise, Elliott has only 3 rushing touchdowns on the season.  undoubtedly a result of the lack of production on offense.  The Cowboys did make big money moves though acquiring the 2015 4th overall pick Amari Cooper from the Oakland Raiders.  Cooper has amazing talent.  But his tenure in Oakland has not shown much of that "wow factor" everyone expected Cooper to provide.  Maybe Cooper was the missing piece in the Dallas Offense.  We shall see Monday.
As much as I emphasized Dak Prescott's mediocrity, Marcus Mariota is equally as hard to watch.  Absolute nightmare behind center.  Mariota has only thrown for more than 150 yards in two games this year.  Let us spell this next take out together.  G-A-R-B-A-G-E.  Garbage.  I honestly could not even tell you how that is possible.  how he is the still the quarterback in Tennessee baffles me.  Marcus Mariota has thrown only 3 touchdowns this year.  To put that into comparison, Patrick Mahomes has 26 passing touchdowns this year.  On the bright side, 2nd year wide receiver Corey Davis is having a very good start to his sophomore campaign.  Dion Lewis is still just as dangerous out of the backfield as he was in a Patriots jersey. Additionally, the Titans defense has not been awful.
So, this game is not too exciting at it is a real shame that it is the Primetime game.  I do not expect much of offensive show.  Both of these teams come into this week with a 3-4 record against the spread.  However, with the spread at +/- 6.5 enough points are given for the Titans of these teams to easily cover.  Like I said, do not expect much offense.  Tons of field goals.  I do not expect Dallas to score enough points to cover.  Additionally, the over/under sits at 41.  Vegas does this when they know this game will stink.  Usually, I am a huge always take the over guy.  But two teams with terrible quarterbacks equals low scoring games.  If you're not comfortable taking the Titans to cover the spread (which I totally understand) you should be comfortable putting some mullah down on the under this week.