Luka Modrić & Marta named FIFA's Best Players
FIFA awarded the best of the best on September 24 as the football awards were underway in London. Many fans tune into this award ceremony to see the continued duel between stars, Cristiano Ronaldo and Lionel Messi, for the honor of being named FIFA Men's Best Player but this year a new player would take the trophy home and put an end to long term dominance.
Midfielder Luka Modrić was named FIFA Men's Best Player after also being named UEFA Men's Player of the Year earlier this year. Modrić made his presence known during the 2018 World Cup as he lead Croatia to the World Cup final after an impressive performance in the semi-finals to knock out England. Modrić's skills with Croatia's team not only earned him the title of captain but also led him to also receive the World Cup Golden Ball.
When not playing for his national team, Modrić sports a Real Madrid jersey. Real Madrid was most recently the Champions League winner and also the FIFA Club World Cup winner. Modrić previously played for Tottenham Hotspur before joining Real Madrid in the 2011-12 season.
Modrić took home the trophy with 29.05% of the votes followed by Cristiano Ronaldo at 19.08% and Mohamed Salah at 11.23%. The other candidates for this award were Lionel Messi, Raphaël Varane, Kylian Mbappé, Harry Kane, Eden Hazard, Antoine Griezmann, and Kevin De Bruyne.
The FIFA Women's Best Player award was handed over to Brazilian native, Marta. This is Marta's sixth time winning this award, the first dating back to 2006, as she has shown clear dominance both on Brazil's national team and as a forward on the Orlando Pride.
Marta expressed how much this award means not only to her but to her teammates and women's soccer as a whole. Women's soccer continues to grow in the United States and Marta shared that as long as she can keep doing well and help off the field then she is happy.
Marta led Brazil to the Copa America Femenina title back in April and also found success in the NWSL with the Orlando Pride. Scoring 13 goals with the team and assisting six goals, she helped the Pride reach the playoff semi-finals and earned herself a spot on the NWSL's Team of the Year.
With 14.73% of the votes Marta was able to walk away with the trophy once again. Dzsenifer Marozsan came in second with 12.86% of the votes follows by Ada Hegerberg in third with 12.6% of the votes.
Other awards given out were as follows:
Best FIFA Goalkeeper: Thibaut Courtois (Chelsea/Belgium)
Best FIFA Men's Coach: Didier Deschamps (France)
Best FIFA Women's Coach: Reynald Pedros (Lyon)
Puskas Award: Mohamed Salah (goal in Liverpool vs. Everton Premier League game on December 10, 2017)
Fair Play: Lennart Thy (Missed an Eredivisie match to donate stem cells to a leukemia patient.)
Fan Award: Peru fans (2018 World Cup)
FifPro World XI: Eden Hazard (Chelsea), Lionel Messi (Barcelona), Kylian Mbappe (Paris Saint-Germain), Cristiano Ronaldo (Juventus), Luka Modric (Real Madrid), N'Golo Kante (Chelsea), David de Gea (Manchester United), Dani Alves (Paris Saint-Germain), Raphael Varane (Real Madrid), Sergio Ramos (Real Madrid), Marcelo (Real Madrid)
About the Writer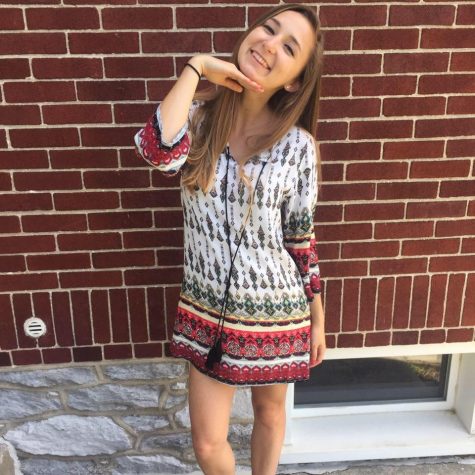 Jessica Crosson, Entertainment Editor
This is Jessica's third, and final, year serving as Entertainment Editor for the Cal Times and she is very excited and sad to begin her final semester...