Hundreds attend Cal U's club and organization fair
Hang on for a minute...we're trying to find some more stories you might like.
(Sept. 13) Hundreds of students visited the Cal U Convocation Center for the Fall 2018 Club and Organization Fair

If you're looking for a fun, easy way to meet new people and focus on advancing your career, Cal U's clubs and organizations are the perfect place for you. 
On Thursday, Sept. 13 the annual Club and Organization Fair was held in the Convocation Center at Cal U. There are an immense amount of activities and opportunities which take place in these clubs and organizations. The university offers over 100 clubs and organizations for students to join, as well as providing career building experiences for students. 
Cal U has a variety of clubs,  from academics to hobbies, there is a club or organization which is suitable for every student. There are several clubs which correlate with almost every major that Cal has to offer. 
 For instance, if you are a science major or enjoy this area of study, the Biology Club explores aspects of biology, such as animals, plants, humans, and even involves trips to the zoo. Some other academic subject clubs include anthropology, criminal justice, engineering, meteorology, and many more. If there is a hobby or area of study that you are interested in, Cal U is waiting for you to join. 
Another significant part of Cal U is the Greek life. The university hosts fraternities, sororities, and honor societies. After speaking to Dahmier Thomas of Theta Xi, he explained that the fraternity's goal is to "create a better man". Thomas stated that the fraternity is involved in many events on campus as well as philanthropy events. This type of environment is ideal for someone looking to improve themselves, as well as their community. 
Another type of organization looking to improve their members is the Alpha Lamba Delta Honor Society. This is a national honor society for first year students with at least a 3.5 GPA or in the top 20 percent of their class. 
I spoke to Tori Gulnac, the social media co-director of the society, and she explained how the career advantage program works. It is a program designed to get members involved in several opportunities to help build a quality resume and create strong connections in the business world. 
If you're interested in hands-on activities and staying in shape, there are several clubs and organizations to join. 
One club that I spoke with was the Health and Fitness club. This club meets once a week and strives to influence members to eat healthier and work out. The club participates in activities such as weight lifting in the gym. The workouts are based on weight class, sex, and age; moreover, each member will work out with someone similar to themselves which is an excellent motivation technique. 
There are several athletic clubs for students to join. Some of the unique athletic clubs that Cal U offers are archery, hockey, judo and self-defense club, and the equestrian club. One popular club I spoke to was the Professional Golf Management (PGM) club. This club prepares people – especially PGM majors – for post-graduation tasks. The club participates in several tournaments and provides internship opportunities for their members. If you're interested in a specific sport but haven't played it before, this would be the perfect opportunity to try something new!
 Cal U also provides clubs for students who enjoy singing, dancing, music, etc. There are several choirs, bands, and dance organizations offered by the university. I spoke to Jake Barber from the Underground Café – an organization which provides an open microphone night and free music, and he explained the entertaining environment created by the organization. Every Thursday from 9-12 p.m., the organization picks a new location for guests and students to enjoy live music. They have also participated in community events at Lagerheads and California High School. 
Overall, Cal U provides a safe, fun environment for students of all ages to participate in clubs and organizations of their interest.    Whether you're into sports, music, academics, or even joining a club for a hobby, Cal U offers a wide variety of organizations to provide the perfect fit for you! 
About the Contributors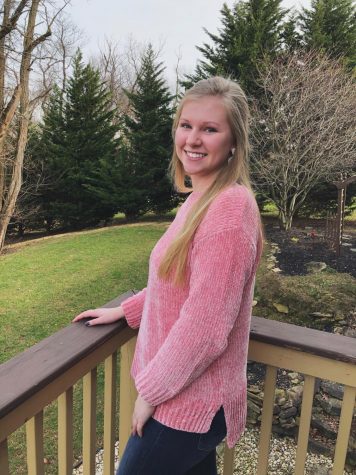 Morgan Buckwalter, Opinions Editor
Morgan Buckwalter is the new Opinions Editor for Cal Times! She joined the club in the fall of 2018 and started as a staff writer. Now, she has the chance...