An Offer of Peace makes History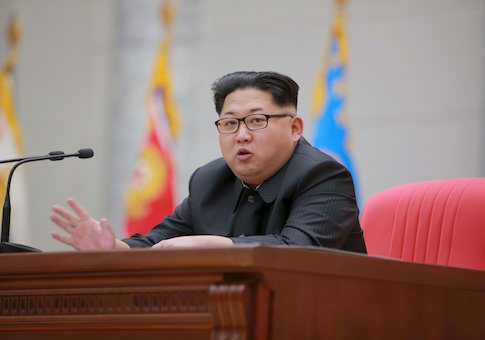 The world watched as unprecedented moments of history occurred these past few weeks.
We have witnessed an extremely hostile and volatile man in charge of a nation, who presented themselves as a threat to global security, undergo a change of heart. The Supreme Leader of North Korea, Kim Jong-un, has agreed to begin denuclearization and have discussions on peace and further demilitarization of North Korea, with the United States and South Korea.
This man, since taking power on Dec. 17, 2011, continuously made threats to South Korea and the United States, dedicated the resources of his country towards nuclear-weapons, and physically accosted the South Korean border and military. Additionally, he continued the poor treatment of his extremely disenfranchised people that existed since the beginning of the Kim dynasty when his grandfather, Kim Il-sung, became leader in 1948. As of March 2018, however, we see a new demeanor held by the despot.
On April 27, history was made as Kim Jong-un and Moon Jae-in, South Korea's president, agreed to work to remove all nuclear weapons off the Korean Peninsula. They also discussed pursuing talks in the next year to bring an official end to the Korean War, which began in 1950. The peace treaty was something the North Korean's wanted in return for their denuclearization. This was the first time a North Korean leader ever stepped foot in South Korea.\
The North Korean leader already announced that they would no longer conduct tests of nuclear weapons and long-range missiles. Moon Jae-In presented the prospect of removing troops out of the Demilitarized Zone, the heavily-armored buffer zone between North Korea and South Korea., and create a joint-fishing zone around the heavily disputed border along the western sea. He also promised economic ventures from South Korea into critical infrastructures in the North, such as roads and their railway systems.
Kim Jong-un agreed to keep his meeting with president Donald Trump at the meeting as well. A spokesperson for the South Korean president endorsed the idea of having the meeting take place at the Panmunjom. Trump celebrated the idea, telling reporters, "There's something I like about it, because you're there, if things work out, there's a great celebration to be had on the site, not in a third-party country." However, U.S. officials urge the President to consider a more neutral option. One possibility is Singapore, the city often seen as the gateway between the West and Asia. Another option offered is Ulaanbaatar, the capital city of Mongolia, as Mongolia has diplomatic ties with the U.S and North Korea.
The possibilities from peace between North Korea and South Korea would greatly improve the diplomatic relationships between the Korean peninsula and the global community, as a denuclearized North Korea will help global security from nuclear threat, from North Korea and any hostile groups or organizations who obtained weapons from the efforts of North Korea's nuclear program. Some hold their reservations, however, and tell president Trump to beware.
Former Secretary of State Condoleezza Rice advised the president to be cautious. Rice negotiated with Kim Jong-un in the past while in President George W. Bush's administration. "Don't forget that there are other interested parties," she said to Jean Song from CBS News, "For instance, Japan has a very important interest here. Secondly, take it one step at a time." She continued with discussing the importance on denuclearization, and making sure North Korea verifies everything made in the agreements. "And finally, remember the nature of this regime. This is a regime that murdered an American citizen just a year ago, this is a regime where the leader killed his half-brother in Malaysia. It's a brutal regime, a secretive regime."
The Kim dynasty has a long history of violence and corruption. During his regime, Kim Il-sung purged political opposition by having members of his top-command executed for treason. His reign was described as a totalitarian state, complete with mass executions and prison camps.
His son, Kim Jong-Il, was responsible for the deaths of hundreds of thousands of North Korean citizens through widespread, but preventable, famine, public executions, and forced labor camps. A U.N. investigation in 2014 revealed the same human-rights violations under Kim Jong-un's reign. He is also directly responsible for the deaths of members of his own family.
He executed his uncle, Jang Song Thaek, and five of his aids for treason by stripping them naked and feeding them to 120 dogs that were starved for three days. It is also heavily believed he is responsible for the assassination of his half-brother, Kim Jong-nam, who was killed by a nerve-agent in Malaysia.
One crucial country has been idle about the affair so far, China. China fought with North Korea in the war, and their approval is needed to officially bring an end to the Korean War. While the world watches the excitement between the North and the South, China may be making a decision that will influence the outcome of this historic event.
About the Writer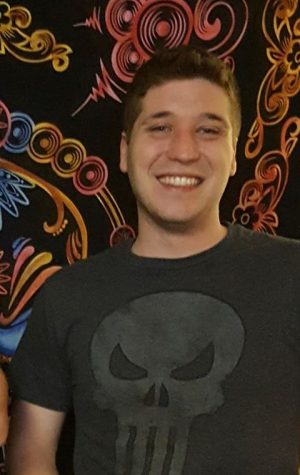 James Rudolph, News Editor
James Rudolph is originally from Pittsburgh and graduated from Central Catholic High School in 2011. From there, he went to Temple University and studied...