Man City crowned champions, now what?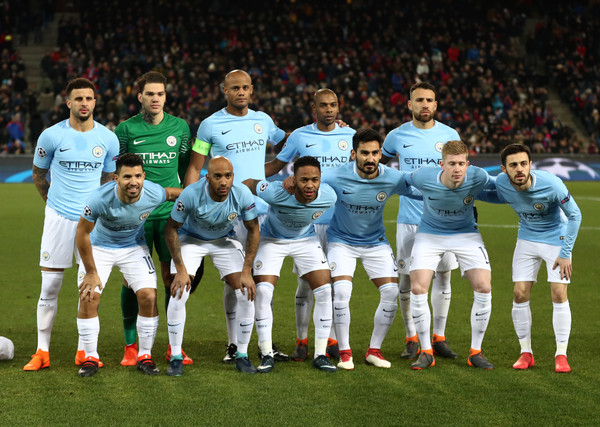 Hang on for a minute...we're trying to find some more stories you might like.
Matchweek 34 began Saturday April 14 and on Sunday Manchester City clinched the Premier League title. After being eliminated in the quarter finals of the Champions League by league rivals, Liverpool, City got right back on their feet to rally together a 3-1 victory against the high-flying Tottenham Hotspurs.
Winning the league with a win against Tottenham wasn't the only factor in play. Inner-city Manchester United, who currently stand at 2nd in the league, had to fall to sub-par West Bromwich Albion. It was speculated that Manchester United would come into this game and stand their ground. The Baggies had different plans. West Brom went on to stun Man U when they survived the hostile environment in Old Trafford which sealed the league for Manchester City. With five more Premier League matches to be played, it is mathematically impossible for any team other than City to take home the title.
Although the champions have been crowned, other squads are still fighting for a spot in the top four as well as sides trying to stay out of the bottom three. Chelsea and Arsenal are currently on the outside looking in. Both teams want to finish in a top-four-spot and clinch a position in the Champions League next season. Chelsea currently stand at fifth in the table with 60 points. They are seven points behind Tottenham who currently stand a fourth in the league but are coming off a loss against City. With Antonio Conte on the hot seat, Chelsea look to capitalize on the Spurs loss and get three points on Thursday against a red hot Burnley. Arsenal on the other hand are falling. The Gunners fell to tenth place Newcastle United this past Sunday which leave them at 54 points with time running out. Burnley are hot on their heels with 52 points and a win against Chelsea could point them in the running for a top-four-spot.
As the battle for the top four continues, the battle to get out of the relegation zone is even stronger. In the Premier League, the last three teams are relegated to the second tier of English soccer. This year, the teams are neck and neck. West Bromwich Albion sits at the very bottom of the table with a gloomy 24 points in 34 matches, two behind 19th place Stoke City. In the 18th spot stands Southhampton with only 28 points in 33 matches. West Bromwich is riding high coming off that win against The Gunners. In Stoke City's latest match against a disappointing West Ham United side, they managed to scratch and claw their way to a draw. Stoke City are lucky to come out of the match where West Ham dominated but three points were what they were looking for.
Looking in the future, all three teams at the bottom of the table need to gather as many points as they can. Southhampton takes on Leicester City squad on Thursday for their 34th match of the season. They are the only team at the bottom of the table that has yet to play their 34th match. Southhamptom currently stands at 18th in the table tied with Stoke City for points but are a game behind. Even if Southhampton come out of Thursday with a win, they will keep their position in the last relegation spot due to Swansea sitting at 17th with 33 points and a match behind. Southhampton will have to wait until next week to try and wiggle their way out of the relegation scare.