Underground Cafe hosts: Lemonade Wars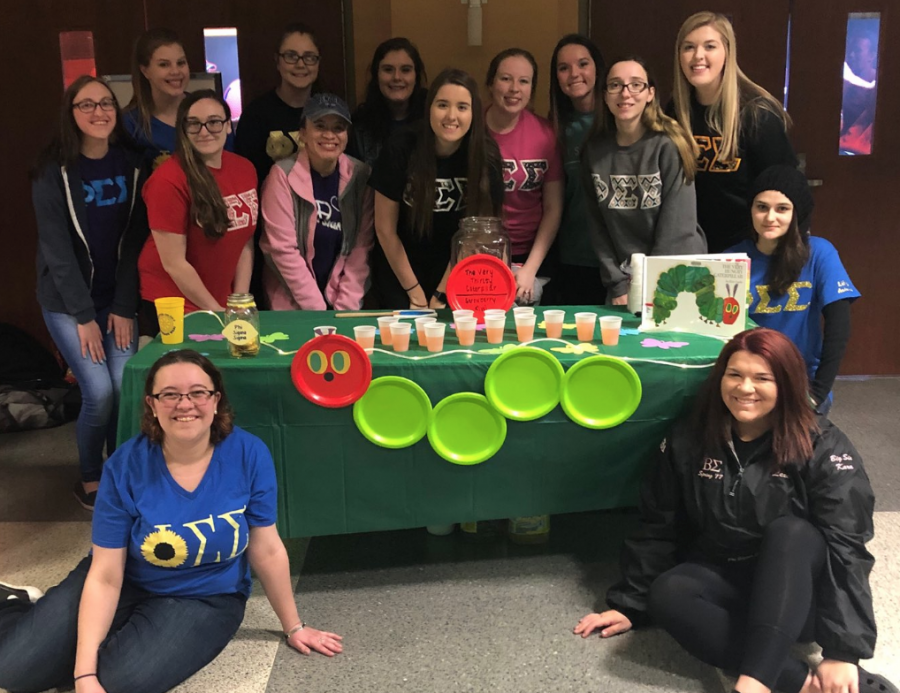 Angel Funk, Staff Writer
April 9, 2018
On April 5 in the Convocation Center clubs and organizations showed off their best lemonade recipes for the Center for Volunteer Programs and Service Learning annual Lemonade Wars benefiting Alex's Lemonade Stand and hosted by Underground Cafe.
A non-alcoholic mixed drink competition, the event features drinks made from lemonade and follow a set theme. This year drinks revolved around childhood nursery rhymes, books and stories with awards given to the best tasting drink to Phi Sigma Sigma, best display to the Paranormal Society and crowd favorite going to Alpha Sigma Alpha.
Lemonade Wars is a free event for students to try different lemonade drinks but also an opportunity to contribute to a nonprofit organization.
The charity Alex's Lemonade Stand was created by a young girl named Alexander Scott and aims to raise money that benefits finding a cure for childhood cancer. VPSL collected donations at the door and held a Chinese auction with ticket proceeds benefiting the philanthropy.
The event saw childhood throwbacks like Student Activities Board's rainbow fish themed drink and several organizations such as choosing Dr. Seuss each with a twist like Cal U Equestrian Team's "Green Eggs & Lemonade" as an ode to his work.
Students in attendance voted for their favorite drinks, had a chance to win Pirates tickets and were encouraged to sing karaoke provided by Underground Cafe.