Cal U SPJ chapter attends regional conference at Point Park
Hang on for a minute...we're trying to find some more stories you might like.
Members of the Society of Professional Journalists made the short drive to Pittsburgh on March 9-10 for the annual SPJ Region Four Conference.
The Society of Professional Journalists is a national club, but the chapter at California University of Pennsylvania meets every other Thursday in Azorsky Hall.
The conference was titled "Building Bridges: Society of Professional Journalists Region Four Conference."
Students that attended the conference were current vice president Angel Hart Funk, Aubrey Brown, James Rudolph and current president Rachael McKriger. Advised by Dr. Anthony Carlisle, the club was also joined by California Times adviser Jeff Helsel.
The conference, hosted by Point Park University, was held on Saturday. SPJ held a panel of women who discussed workplace harassment, how to report it and what to do when it happens to kick off the conference.
Then, the group sessions broke out. Sessions went from discussing podcasts to talking about tips for securing a job. Other sessions included crisis reporting and information on libel and slander laws. The final session included a panel of five speaking about multimedia journalism.
Before the afternoon sessions took place a luncheon featuring Dan Hayman of West Virginia Public Radio as the keynote speaker.
Hayman, who was arrested for asking Health and Human Services Secreatary Tom Price a question at the West Virginia state capital. His question had to do with the Republican health care bill.
Hayman was arrested on May 9, 2017. Hayman said that police thought he was "too persistent" on "doing my job."
"The next thing I knew, after I was released, was that my name was a hashtag," Hayman said.
After Hayman's speech, the conference turned into an awards ceremony. The Mark of Excellence Awards reward student journalists with their coverage in campus newspapers, radio and television.
California University of Pennsylvania had one winner. Cal Times entertainment editor Jessica Crosson won best photo for her "Rest in peace, Jason Ritter" photo, which was on the April 28, 2017, issue cover.
Crosson beat two other students, who were named finalists for the award.

About the Writer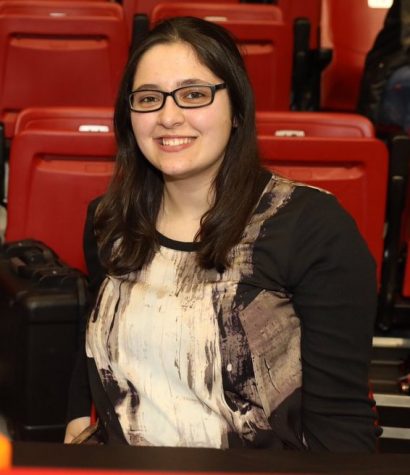 Rachael McKriger, Editor In Chief
In her senior year of college, Rachael McKriger is serving her second consecutive term as Editor-In-Chief of the California Times in the 2017-18 school...