Concert Review: Lights takes on Mr. Small's Theatre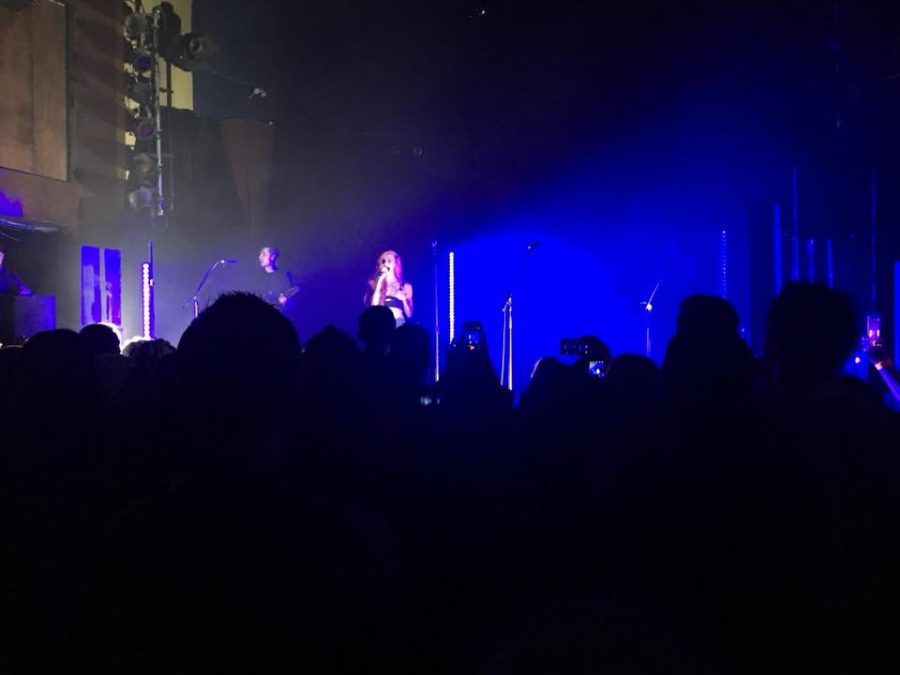 Mr. Small's Theatre was turned into an all-out pop concert affair Wednesday night.
Lights made her way to town for the first time since 2015. Lights, whose real name is Valerie Anne Poxleitner, brought along DJ DCF and Australian band Chase Atlantic on her We Were Here Tour 2018.
Tagging alongside me for the concert was my best friend Abby, who I attend almost every concert I go to with. She turned me on to Lights' music during our senior year of high school through the song "Running with the Boys."
DCF opened up the concert. Normally, I haven't had positive experiences with DJ's opening up concerts. When I went to see Chance the Rapper back in May 2017, I didn't care for DJ Oreo.
The trend continued when a DJ played at the Macklemore concert in November 2017.
However, DCF was pretty great. He had a few original songs, with my favorite being "John Cusack," that were perfect openers. Many people in the crowd warmed up to DCF.
In between songs, he talked about how he explored Pittsburgh, calling the city "beautiful."
I would highly recommend checking out his music, available here.
Next was Chase Atlantic, the Australian group made up of Clinton Cave, Mitchel Cave and Christian Anthony. Many people in the crowd were rocking their merchandise, so it was clear that they had a following.
They began their set with "Swim." For a few songs, I couldn't tell if they were a punk pop trio or alternative. I looked it up on their website and it said "alternative."
However, I'd definitely classify them as punk pop. That's not a bad thing, because their music was good. I especially liked their song "Into It." However, there really wasn't anything alternative about the band.
After a few minutes of intermission, Lights took the stage.
True to her nature, Lights decided to shield herself first to the audience, behind a colorful screen. Her shadow appeared and fans went nuts. Then, she broke into song with "New Fears."
She immediately jumped into the next song, "Savage," after she unveiled herself. Both songs are off her latest album Skin & Earth.
Something that i thought was interesting about Lights' set was that she played a lot of older songs first. Normally, artists will take their newer songs first and then save the classics for later.
Lights did the opposite of that. She did sprinkle in some songs from Skin & Earth, but saved a chunk of them — especially my favorite songs — for last.
The crowd was pleased with it, though. There was a block of classic songs she played from albums Siberia and The Listening, including "Second Go," "Toes," "Up We Go" and "Siberia." She then sprinkled a new song, "Moonshine," into the set.
Like I mentioned, I found out about Lights later than a lot of other fans at the show. So, thankfully, I downloaded her first two albums on Monday and found some familiarity with the music.
I have to give a big shout out to Abby for playing songs like "Toes" and "Up We Go" in our car rides. I knew they sounded familiar as soon as the music started.
Lights exited the stage for a minute after "Moonshine" to switch instruments — and grab a red solo cup of wine. Lights then took the stage with her three band members, who now held guitars. She did a miniature acoustic set with the songs "Cactus in the Valley," "Banner" and "Muscle Memory."
Some of my favorite concerts to go to are acoustic concerts and I listen to iTunes sessions and acoustic albums constantly. Having a moment of just acoustic glory was pretty incredible. I never expected that to come from Lights.
Also, what really made me love Lights even more was that she played "Cactus in the Valley" because a fan reached out to her on social media telling her that it was her and her husband's first dance song. Lights told the story and found the couple in the crowd.
She talked to the crowd too, which is something that not a lot of musicians do.
After her acoustic session, Lights went backstage again just to appear moments later for "Skydiving" off of Skin & Earth. Lights then played "Same Sea," another classic song, before breaking into more songs from her latest album.
Her newer songs included "Morphine," "Running with the Boys" and "Giants."
Lights exited the stage for what seemed like the final round before coming back for an encore. Her encore included the songs "We Were Here" and "Almost Had Me," both from Skin & Earth.
I had heard from so many people that Lights puts on a fantastic show — and now I can say it firsthand. Her show was a mixture of old and new and she was so personable.
I would highly — extremely, even — recommend seeing Lights the next time she makes a stop in Pittsburgh.
https://twitter.com/RachaelMcKriger/status/971559097349935104
About the Contributor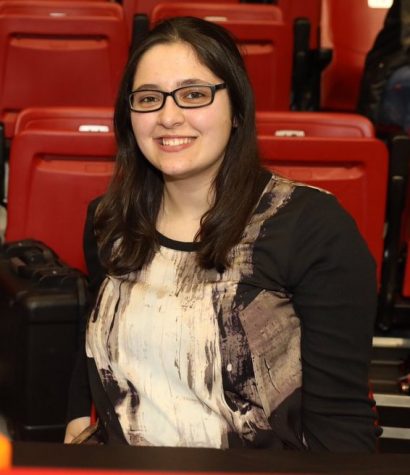 Rachael McKriger, Editor In Chief
In her senior year of college, Rachael McKriger is serving her second consecutive term as Editor-In-Chief of the California Times in the 2017-18 school...