The Bachelor Finale that broke America's heart
Viewers knew that something crazy was going to be in store when Chris Harrison announced that the finale of "The Bachelor" was going to be three hours long followed by a two hour "The Bachelor: After the Final Rose" episode the next night.
But were viewers prepared for just how heartbreaking this finale was?
Arie's journey to find love had quickly come to the end of the line as he faced a very tough decision between choosing Lauren B or Becca. Arie repeated numerous times throughout the episode how tough this decision was going to be for him and that he was so conflicted.
One could only imagine how much more conflicted someone would feel after telling two women he is in love with them and reassuring them both to not worry about the other.
However, by the time he had to make his final decision he felt ready enough to get down on one knee for the girl he chose to give the final rose to.
The first woman to get out of the car was Lauren B. Personally, my heart sank as I felt like she and Arie were going to end up together but everyone knows that the woman who first arrives is the one to leave brokenhearted.
Lauren B gave an emotional speech to Arie about how she wants to spend the rest of her life with him before he stopped to tell her that he just could not give her the final rose. Arie walked a dumbstruck Lauren B back to the car she arrived in and sent her home with a broken heart and a head swirling with question.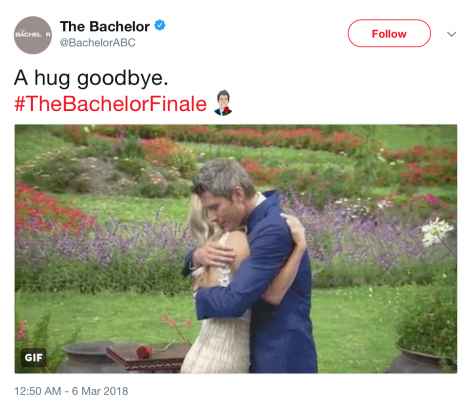 When the second car arrived with Becca inside of it, viewers could assume that she was the one Arie was going to choose. However, with so much time left in the show viewers could speculate that this happy ending was not truly the ending of Arie's journey.
Arie chose to get down on one knee and propose to Becca (which the bachelor is not forced to do on the show) who was overjoyed to accept his proposal.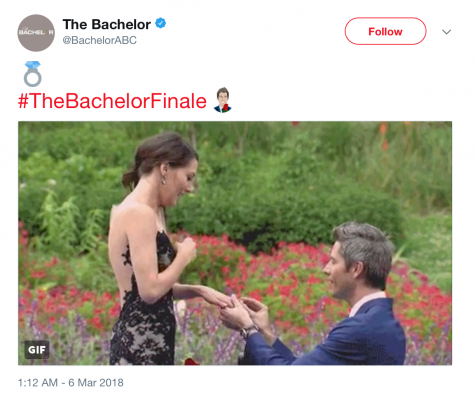 Following his proposal, Arie still felt conflicting feelings towards trying to commit everything he had to Becca but not being able to shake his feelings for Lauren B. Becca played the ultimate cool girl role and gave him the support she felt he needed to get through his tough mindset only to end up having it all thrown back in her face.
After a conversation Arie had with Lauren B following his proposal to Becca, he realized he did not want the opportunity of spending the rest of his life with Lauren B to be gone forever. Arie showed up at the house Becca and him were staying in while the show was airing and made a decision that shook Bachelor Nation to the core.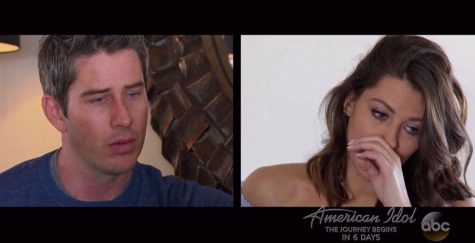 Arie decided to break up with Becca, who was completely caught by surprise, and end the engagement. If that was not worse enough, the entire break up was filmed and showed uncut and unedited to viewers all over America.
Viewers' hearts broke as they watched Becca try to make sense of what Arie was telling her.
This segment of the episode probably lasted about 30 torturous minutes as viewers watched Becca handle this situation with the most class she could have hoping that Arie would finally leave their house so it could all be over.
After all of that drama unfolded on the finale, viewers were able to listen to everyone's view on the finale the following night on "The Bachelor: After the Final Rose."
Becca was showered with support not only from viewers but from the other woman on the show who could not believe Arie would put her through that. From various fans and viewers of the show, Becca had received $6,000 on Venmo which she shared that she would be donating to the charity, Stand Up to Cancer.
Harrison announced that they would match that donation as well.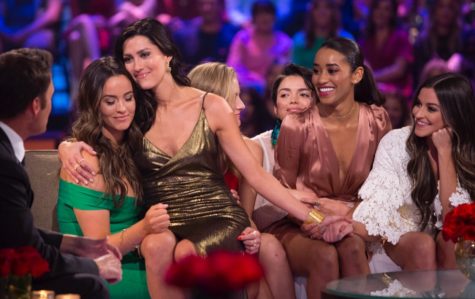 When Becca and Arie saw each other for the first time since their dramatic split, Becca was able to ask the questions she felt she needed answers to as well as call Arie out for the lack of respect he had for his fiancée.
She handled herself with such class and poise that fans fell even more in love with her and hoped that she would get another shot at the chance to find love by becoming the next bachelorette.
It wasn't long after Becca shared the couch with Arie, that Lauren B came out and had her turn.
It was clear that there was no doubt Lauren B was going to say yes to Arie when he asked to have her back but some viewers were surprised that when Arie decided to get down on one knee again and propose to Lauren B last night on the show she immediately said yes.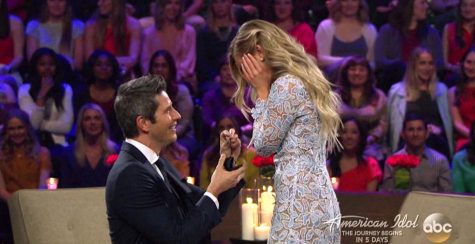 Chris Harrison gave viewers the happy ending they deserved by finally announcing that Becca would be next season's bachelorette and even brought out a handful of the men she would be meeting on her new journey to find love. Her season premieres this summer on May 28, 2018.
Good luck Becca!