Carlos Cordeiro named next U.S. Soccer president
Hang on for a minute...we're trying to find some more stories you might like.
The U.S. Soccer Federation has a new president.
However, it's a familiar face in the program.
Former vice president under Sunil Gulati – now the former president of U.S. Soccer – Carlos Cordeiro won the vote on Feb. 10 to become the next president of the federation.
Cordeiro won 68.6 percent of the final ballot – the third ballot – beating out Kathy Carter, Kyle Martino, Eric Wynalda and Hope Solo.
Originally, Paul Caligiuri, Michael Winograd and Steve Gans all ran for the position. However, Caliguiri dropped out after the first ball while Winograd and Gans dropped out after the second ballot.
Cordeiro was born in Bombay, India, to a Portuguese father and Colombian mother and moved to Miami when he was 15-years-old. He graduated from Harvard University and was formerly a partner at Goldman Sachs before joining U.S. Soccer.
He became an American citizen 10 years after moving to Miami.
During his time in the federation, Cordeiro was named the first independent director in 2007. He has also served in other roles, including the treasurer, chair of the Budget Committee and director of the U.S. Soccer Foundation.
Cordeiro also is a representative of USSF on the CONCACAF Council and FIFA Stakeholders Committee.
"Thank you to those of you who have supported me today," Cordeiro said after his win. "This is incredibly humbling. I want to thank all the candidates for a stirring campaign. I'd like to thank Sunil and our board for their tireless service. To those of you who didn't vote for me, I'm going to work to earn your support and trust over the next four years."
"I promise I will work for all of you to bring us together as one soccer community."
The unity throughout U.S. Soccer has been absent.
There has been wide tension between the U.S. Men's and Women's National Teams. Players have partaken in the verbal abuses to each other, and fans claiming one team is better than the other doesn't help.
I always feel awkward saying I root for both teams, which shouldn't happen. I am in a group on Facebook that promotes the National Women's Soccer League and U.S. Women's National Team, and there will be moments when people post things to bash the men's team.
What happened to the slogan, "One Nation. One Team?"
Cordeiro has his hands full trying to get both sides to work together.
One of his biggest tasks as USSF president is going to be restoring the belief – and pride – for the U.S. Men's National Team.
The USMNT will not be punching their ticket to Russia for the 2018 FIFA World Cup – set to begin in June – due to a loss by Trinidad & Tobago, and victories from Costa Rica and Panama. The United States dropped the contest back in October, costing former head coach Bruce Arena his job.
The USMNT need a new head coach – Arena's former assistant coach, Dave Sarachan, has taken over head coaching duties as interim head coach – and haven't really made any strides in finding one.
Sarachan hasn't done bad coaching the team in the few matches they've played, but having Arena's right-hand-man in charge isn't very comforting.
That's how many fans felt about Cordeiro's victory. Cordeiro was underneath Sunil Gulati since 2016, as his vice president.
To be honest, I understand the sentiment. I can understand the worry of having someone that was there during all the failures continue to be there. Now, he holds a more significant position of power.
Cordeiro can say that he's not Sunil Gulati all he wants, but until there is some change, I'm not buying it. I formerly endorsed Kyle Martino and also gave some support to Eric Wynalda because they had ideas of change, ideas that seemed promising and ideas that focused on the youth of U.S. Soccer.
What Cordeiro's biggest long-term issue is going to be is the accessibility of U.S. Soccer to young Americans.
Right now, it's expensive to play soccer. Club teams require costly equipment and travel fees. Middle-class families are barely making enough to enroll their children in club programs and developmental academies.
However, that's where the future lies. Clint Dempsey, who is tied for all-time U.S. Men's National Team goals, played on a grass pitch in his small town of Nacogdoches, Texas. There aren't many players like that coming through the ranks of U.S. Soccer anymore.
Searching for a U.S. Men's National Team coach and combining support for the U.S. Men's and Women's programs are short term problems.
However, Cordeiro's long-term problem is certainly the most important – and needs to have action taken right now.
On his website, Cordeiro wrote, "I will be your partner. I will listen. I will be inclusive. And I'll work with you to deliver the change we need, together, as one united soccer community."
There is no more "I will" for Carlos Cordeiro.
It's time for "I am" and some action.

About the Writer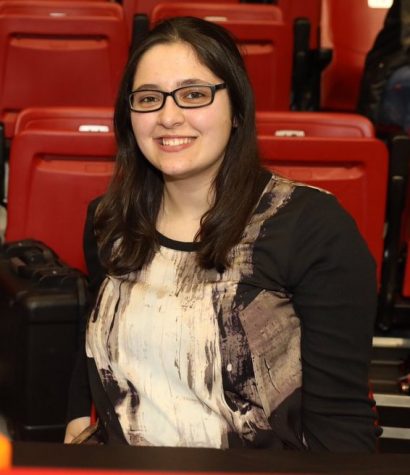 Rachael McKriger, Editor In Chief
In her senior year of college, Rachael McKriger is serving her second consecutive term as Editor-In-Chief of the California Times in the 2017-18 school...