Rachael's Restaurant Review: El Patron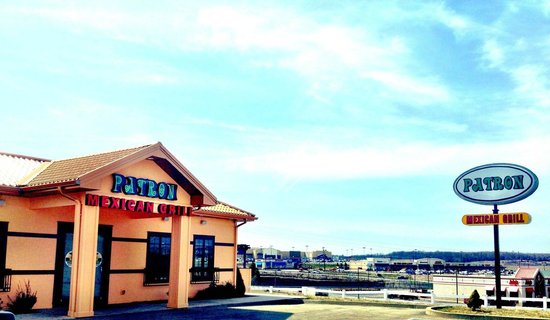 Have you ever had authentic Mexican food?
No, Taco Bell and Moe's doesn't count. And frankly, Azteca isn't all that great.
However, in Uniontown, Pa., there is El Patron.
El Patron has probably the best fajitas I've ever had in my 21-years on this planet. The entire staff is friendly, nice and they basically know me, fellow Cal Times writer Brad Britvich and our friends Amanda, Maddy and Chelsea because of how much we go there.
Our favorite server is named Angel — and he always takes good care of us!
El Patron is only a 25-minute drive from the campus of California University of Pennsylvania.
Furthermore, it's an affordable meal. For patrons that are 21-years-old or older, the restaurant features $2.99 margaritas.
But the fajitas are the best part of El Patron. Customers can order steak, chicken, shrimp or all three combined. I never really cared for green peppers, but El Patron's are grilled perfectly.
El Patron also serves delicious queso.
Just last weekend, I brought my best friend from home, Abby, to El Patron for her first time. Abby is used to queso from Moe's, but even she admitted that the queso at El Patron was much better.
Other highlights on El Patron's menu include their quesadillas, burrito deluxe and Chile Colorado.
Also, if you're in the mood for something big, look into their "Special Dinner," which includes a chalupa, chile reline, beef taco, enchilada, tamal, rice and beans.
Just ask Brad Britvich about that.
On all of the restaurant review websites I looked at — including Yelp, Facebook, Trip Advisor and Zomato — El Patron has always received at least a four-star rating.
El Patron is definitely a spot students should grab a bite to eat at. It's affordable, a friendly environment and the staff is excellent, both personally and professionally.
I've never had a bad meal at El Patron.
I give El Patron a four and a half-star rating.
To inquire about hours, a menu and drink specials, click here to access their website.