Kirkwood: Pirates ownership pushing fans away
Many Pittsburgh Pirates fans knew that this offseason would be a crossroads for the historic franchise nestled along the Allegheny River. The team had the feel of becoming a bit stagnant after coming off a second consecutive season of finishing sub-.500 after capturing three consecutive wild-card births.
Naturally, if you are still in possession of a solid core, one would think to add a few big pieces and continue to make a push before your title window closes, right? The ownership of this group of swashbucklers felt differently. Bucco nation was floored to hear of the trade that opened the floodgates to a potentially sub-par season in 2018. This trade was the deal that send "ace" pitcher Gerrit Cole to the Houston Astros for a bevy of players.
Upon review of the return, nothing really seems to stick out as high value, at least in my eyes. Joe Musgrove comes to the team boasting a lifetime record in two seasons of being a starting pitcher at 11-12 with an ERA of 4.52. Starting to sound like a Pirates trade yet? Colin Moran who plays at the 3B position, only has 34 career at-bats in two major league seasons which totals an average of .206.
Yes, he arrives as a highly rated member from the Astros farm system, but a total demolition of the roster was nowhere necessary to begin building for the "future." The final two pieces coming over in this deal were a right-handed reliever by the name of Michael Feliz who has a record of 12-3 in three seasons, but a sky-high ERA of 5.13. A minor league outfielder named Jason Martin joins the Bucs as well, but Martin hasn't cracked a team above AA in five seasons. On the contrary, he is only 21 and posted an average of .287 last season in high A Buies Creek.
That's all well and good BUT the Andrew McCutchen trade hit the fanbase below the belt. An all-around franchise player who made his home in the steel city was just plain uprooted so the franchise could save a few bucks. Bryan Reynolds, who was a part of this deal, has only played professionally for two years and hasn't passed high A.
Granted, he is only 22, and comes with a career average of .312, this won't be helping to pack seats in PNC this summer. Kyle Crick was the other component of this deal, and he has only completed 32.1 innings of major league baseball with an ERA of 3.06 to go along with it. The cherry on top was gaining $500,000 in international bonus pool space. Great, what are they going to try with that? Bank on another talent who has a massive drinking and driving problem and can't get a work visa? Cut me a break. The window is officially closed for who knows how long this time.
But don't worry Bob Nutting will continue to encourage all of the fans out there to come fill the seats and buy more merchandise so he can obtain his coveted "financial flexibility" that he has been singing for.
News flash… fans won't buy tickets if the on-field product is a few changes away from being called a dumpster fire.
In the end, building for the "future" is all well and good, but the "future" won't be a thing if you keep chasing the hometown crowd away by dumping off their favorite players for new members who most likely won't even see the field in the next five years. The lesson to be learned is that the city DESERVES an ownership who's committed to building a contender and being willing to get out of the comfort zone that comes with being a small market team by making larger deals.
About the Writer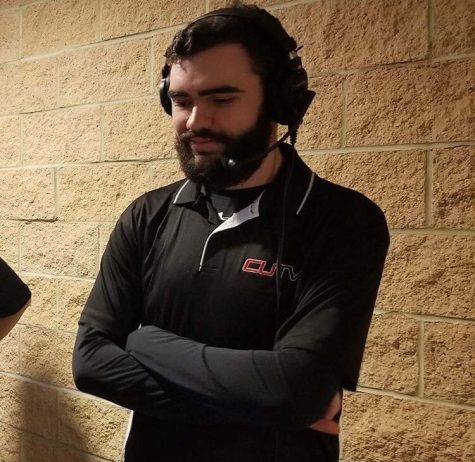 Colin Kirkwood, Sports Editor
Colin Kirkwood or "Tree" as his friends call him, is a senior at California University of Pennsylvania majoring in Communications. This is Colin's first...