Star Wars The Last Jedi: Hype and Prediction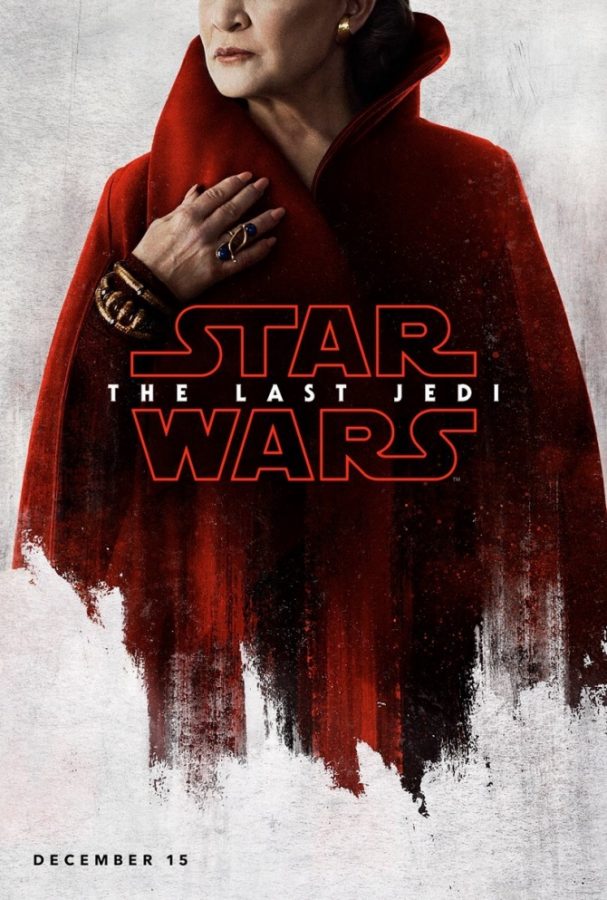 Dec. 15 is date that is on the forefront of all fans of the series from a galaxy far, far, away.
The Last Jedi promises to be another fantastic installment in the third trilogy of these iconic sci-fi films. Episode 8 is anticipated to be a story that focuses on the back story of how main antagonist Rey has been granted Jedi powers.
Fan favorites Chewbacca, Finn and Poe Dameron are all returning to grace the silver screen. Another big character who will be taking part in the film is Luke Skywalker. Luke was shown in Episode 7 for around a total of a minute when Rey finally discovered the whereabouts of his secret hideout. She then traveled there with Chewy to learn more of her newly discovered powers.
Turning to the darker side of the force, Kylo Ren will also have plenty of screen time after being injured in a lightsaber battle on Starkiller Base. The mysterious character known as Supreme Leader Snoke is hinted to have a more expanded and deeper role.
All of these characters are sure to come together to create another smash hit for the box office. With the release of the official trailer, plenty of speculations have been born. In this article I'm going to break down the trailer and dish out my own hot takes on what this next installment could hold.
IF YOU DON'T WISH TO HEAR ANY FORM OF SPOILERS, STOP READING HERE.
The trailer opens with scenes of the first order including the return of the classic "robot walkers" that first appeared in episode five. Following this are a few back and forth shots of Kylo Ren and Rey wielding lightsabers.
Moving forward into more context Luke Skywalker is shown on his hideout island discussing how he has only seen raw power like Rey once before. He is also very apprehensive of what she can possibly do with the power. I believe that this film will divulge into the details about Rey and show her becoming twice as powerful as before. Without a doubt I feel that a temptation of the dark side of the force will be thrown her way at some point.
She will be strong enough to sway from it, but my next thought may be one of the spiciest takes that has ever been published in this newspaper. Luke will fall victim to the dark side and end up fighting the young Jedi who he had just trained. I have had this concept stuck in my head for months now, and it appears to be a perfect twist.
He had previously trained Kylo Ren who chose the dark side with dreams to become as powerful as Darth Vader. Luke realizes what kind of power he has been missing throughout his life and joins forces with his former student and becomes an enemy to the resistance shortly after being rediscovered.
This of course has a slim to none chance of happening, but I can't get over the idea of such a huge plot twist. A we know the series is no stranger to huge swings in plot, and this would just put the cherry on top. Besides that, things should be status quo, with no more surprises in the screenplay.
Perhaps you have your own ideas on how the film will transpire?
Tweet us your Star Wars predictions on our Twitter page @CalTimes!
About the Writer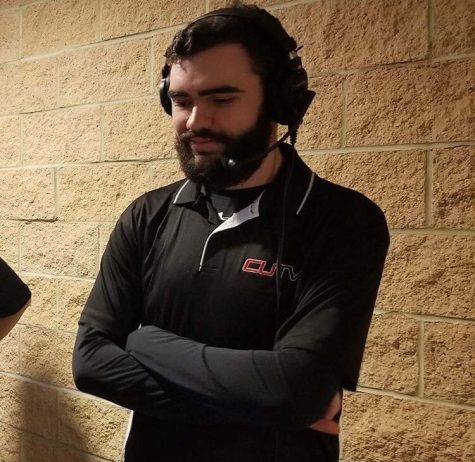 Colin Kirkwood, Sports Editor
Colin Kirkwood or "Tree" as his friends call him, is a senior at California University of Pennsylvania majoring in Communications. This is Colin's first...