Band Spotlight: Local Natives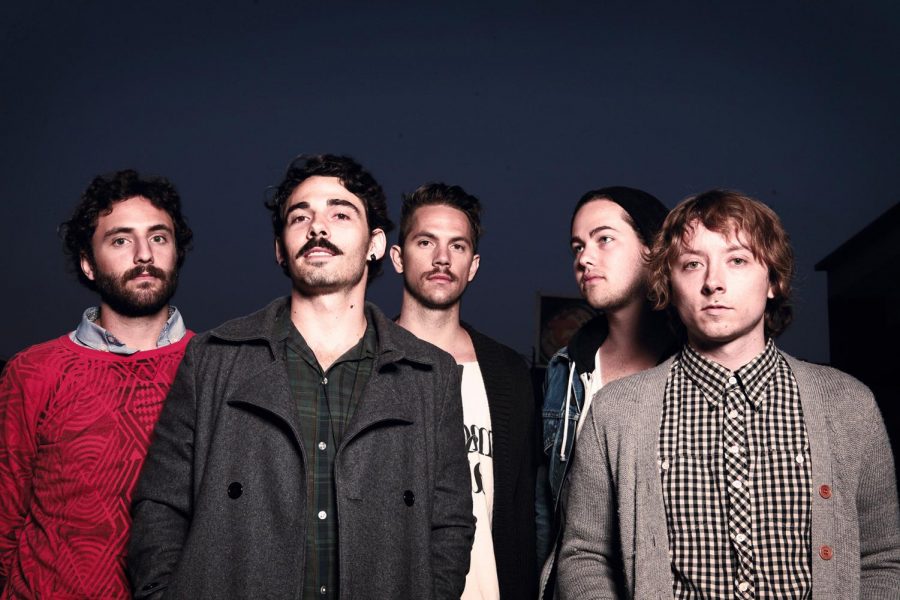 Shalene Hixon, Staff Writer
December 4, 2017
Our final spotlight of the semester focuses on the indie rock band Local Natives. 
The band, comprised of Taylor Rice, Ryan Hahn, Kelcey Ayer, Matt Frazier and Nik Ewing, originated from Orange County, Calif.
Ayer, Hahn and Rice attended the same high school and ended up meeting Frazier and former member Andy Hamm after graduating from the University of California, Los Angeles.
The group moved into a house together in Silver Lake in 2008, where they began working on music. On Nov. 2, 2009, their debut album Gorilla Manor was released in the United Kingdom. Shortly after, on Feb. 16, 2010, it was released in the United States. 
It debuted in the US Billboard 200 chart and at No. 4 on the New Artist Chart. The album also received positive reviews by critics, with Metacritic giving it an 80 out of 100. 
Also in 2009, they played shows at the SXSW festival in Austin, Texas, where they garnered quite a bit of attention from the media. In 2011, they opened for Edward Sharpe and the Magnetic Zeros on their European tour. They also played at St. Jerome's Laneway Festival in Australia. 
On Mar. 18, 2011, the band announced that Hamm left the band due to unresolved differences. The group moved on, building a new recording studio and working on their second album. 
Their sophomore album Hummingbird was released on Jan. 29, 2013, to positive reviews. Metacritic gave it a 77 out of 100 and the album reached No. 12 on the Billboard Top 200. The track "Mt. Washington" was featured in Life Is Strange, a 2015 episodic adventure video game. 
In October 2013, it was announced that Ewing had become an official member after being their touring bassist since 2012. 
The band began working on their third album in 2014. They released "Past Lives," "Villainy," "Fountain of Youth" and "Coins" as singles off the album before its full release. 
On Sept. 9, 2016, Local Natives released Sunlit Youth to again positive reviews. It peaked at No. 8 on the US Billboard Top Rock Albums chart and at No. 23 on the US Billboard 200 chart. 
They also announced the Sunlit Youth Tour, which began on Jul. 16, 2016, and ran until Nov. 22. It took them across North America and Europe, hitting cities such as Chicago, Washington DC, New Orleans, Paris, London, Stockholm, Glasgow and Milan. 
Their sound has evolved over the years, but Local Natives continues to draw new fans in with their music. 
Check out their Spotify and iTunes pages, as well as their social media sites: 
Twitter, Facebook and Instagram- @localnatives