A Dying Dream
U.S District Judge William Alsup court ordered the Trump administration to release legal advice and information on its moved to end the Deferred Action for Childhood Arrivals (DACA) program.
They are required to turn over all materials pertaining to Homeland Security rolling back the program by Oct. 27th. They also required information that informed the February decision of Secretary John Kelly to keep the program.
President Trump has asked Congress to draft legislation to maintain the DACA program. For the "Dreamers" to remain in the U.S, Trump asks for legislation that cracks down specifically on children who have crossed the Mexican border into the United States, and propose a budget and plan for construction of "the Wall."
Alsup said the Trump administration had no legal rationale for trying to eliminate the program. They responded with saying that Homeland Security had to rescind DACA because it exceeded the legal authority of the agency. Attorney General Jeff Sessions claimed DACA was an "extra-legal" maneuver by the Obama administration. He said Obama acted beyond his legal authority when implementing the program, which was announced through an executive memo.
President Trump gave Congress a six-month window to pass the proper legislation to provide protection to the "Dreamers." They must meet a series of benchmarks to enforce stricter border security, which includes "the Wall" proposal. Simply put, Trump will allow the "Dreamers" to stay in the U.S, but only if they didn't cross the Mexican border.
It is hard to imagine what the legal precedent is behind this. Is it really all for the sake of national security? Is it to remove Obama-era policies and not fall back on a promise? It's probably both.
Indeed, the Obama administration exceeded its legal power and authority with the institution of the DACA program. However, is it terrible, or a threat to our national security, to allow children who arrived in this country, sometimes without choice, that worked their way through American society, to remain here? I don't think so. Especially after looking at some of the career paths of the DACA recipients, and the minimal amount of crime committed by "dreamers."
Whatever legislation is drafted by Congress in response to President Trump's requirements could define American immigration policy for years to come. How the Trump administration handles citizens of foreign backgrounds speaks on how they view foreign nationals in general.
About the Writer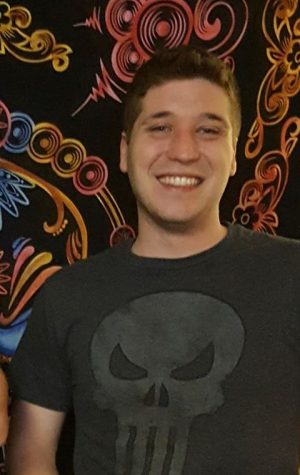 James Rudolph, News Editor
James Rudolph is originally from Pittsburgh and graduated from Central Catholic High School in 2011. From there, he went to Temple University and studied...