Motion picture pariah
Following numerous allegations of harassment and sexual abuse, Harvey Weinstein, academy award winning film producer and co-founder of Miramax, is being ostracized by Hollywood.
The Academy of Motion Picture Arts and Sciences and the Producers Guild of America have stripped Weinstein of his membership as allegations against him, and other members of Hollywood's elite, continue to surface.
Although numerous allegations against members of Hollywood have continued through the years, there has never been such a violent reaction from Hollywood, especially on a giant of the industry.
The New York Times investigated and published an article on Oct. 5 about allegations against Weinstein. Since then, more than 30 women have come forward with charges of harassment, abuse, assault and rape against Weinstein that spans back years.
The police in both New York and London have begun investigations into the allegations. Some of the accusers Hollywood stars like Ashley Judd, Courtney Love, Angelina Jolie and Gwyneth Paltrow.
Love even went as far to accuse Creative Artists Agency, a dominant art and sports talent agency in L.A, of punishing her for raising questions against Weinstein's behavior and conduct in 2005. This has been the Hollywood reaction to accusations against influential people in "the Industry."
About the accusations, Nina Jacobson, film producer and former president of the Walt Disney Company's Buena Vista Motion Picture Group said, "I think the floodgates being opened is something that had to happen and that finally brings a subject to the surface that has gone unchecked for countless years."
Singer Bjork, actress Lili Reinhart and correspondent Lisa Guerrero made accusations against other men in the entertainment industry.
The Entertainment Industry's dark history has been circulating in recent news with the accusations against Bill Cosby, Roger Ailes and Bill O'Riley.
What sets them apart from Weinstein, despite the repercussions they received in their own part, is the Hollywood community wasn't so ready to outcast them as they are with Weinstein.
Most recently, Casey Affleck settled sexual harassment allegations made by two female producers out of court, and he will be presenting the Best Actress award in the upcoming Oscars. In 1977, prominent film director Roman Polanski pleaded guilty to molesting a 13-year-old girl, and then fled the country. Today, he is still celebrated as one of the best international film directors of all time, and continues to make films.
Why now, Hollywood? Maybe it's the number of stars that are making these accusations, or maybe it's a political statement. One thing that is for certain is that Weinstein represents an old tradition of sexual misconduct in Hollywood that will continue to surface as the years go on.
About the Writer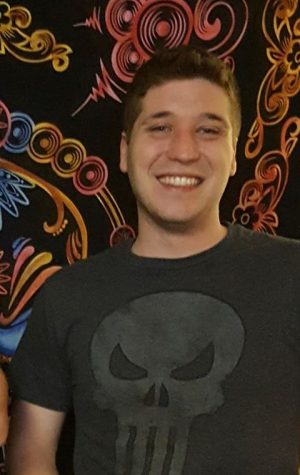 James Rudolph, News Editor
James Rudolph is originally from Pittsburgh and graduated from Central Catholic High School in 2011. From there, he went to Temple University and studied...