2017 Homecoming Court Announced
The Homecoming Week festivities are in full swing on campus.
This morning the 2017 Homecoming Court was announced.
Eleven women and six men anxiously awaited to hear if their name would be called to be a part of the Homecoming Court that will be recognized in the Homecoming parade before the football game where the new king and queen will be crowned at halftime.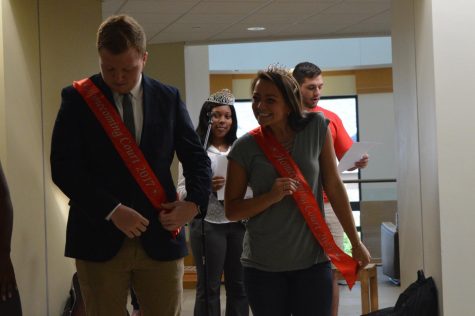 This year the female candidates consisted of Briana Hendriksen, Mari Boyle, Emily Stagaard, Gillian Snow, Ivy Jackson, Jordyn Cunningham, Lindsey Mackley, Lisa Quashnock, Rudeene Jackson, Renee Huey and Megan Maturo.
The male candidates were Cody Ambrose, Corey Cottom, Dillon Gaudet, Joe Fuoco, Kaleb Rice and Michael Mertz.
The Student Activities Board sponsored a performance by Ryan Quinn, who is best known for his time spent on Season 10 of the hit television show, The Voice. Quinn took a break from his performance for last year's Homecoming King, Jonathan Hershey, and Homecoming Queen, Lakijai Bynum, to announce the top five male and female candidates who will be a part of this year's homecoming court.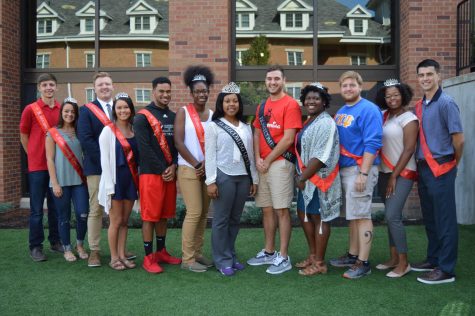 This year's court consists of Mari Boyle, Ivy Jackson, Rudeene Jackson, Megan Maturo, Jordyn Cunningham, Cody Ambrose, Dillon Gaudet, Michael Mertz, Corey Cottom and Joe Fuoco.
The rest of the homecoming festivities include a drag show, outdoor movie showing of Moana, Underground Cafe featuring Cal U alumni Nick Barilla and the homecoming parade on Saturday morning followed by the football game that afternoon.
The 2017 Homecoming King and Queen will be crowned during halftime of the football game.