A Sensational Funny Freaking Friday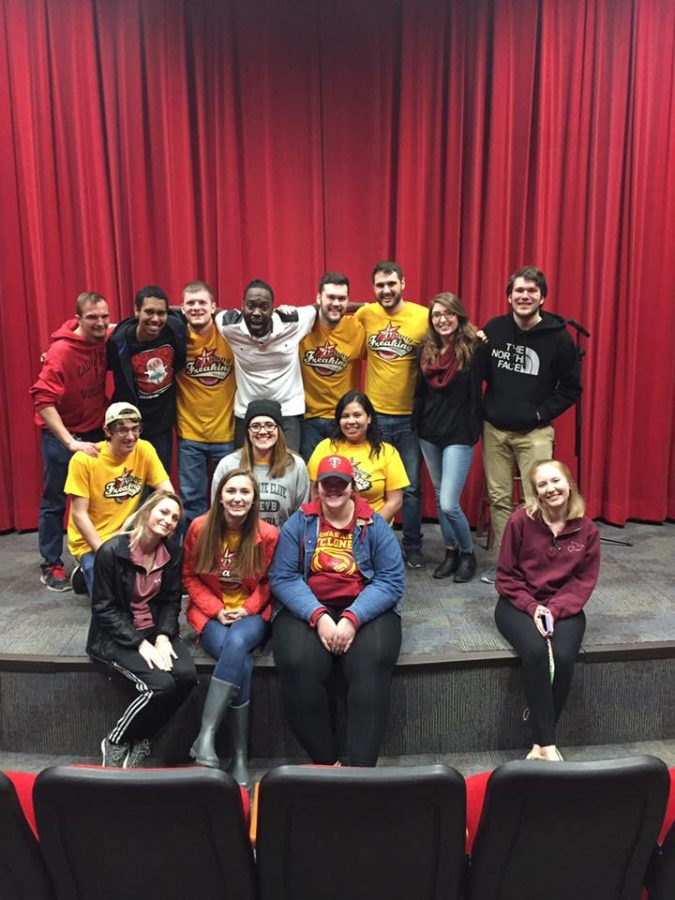 Kena Dunn, Contributor
April 11, 2017
Jersey the Haitian Sensation was the featured Funny Freaking Friday performer on April 7th, and he did not disappoint.
Funny Freaking Friday's resilient comedian brought nothing but laughter even after a series of technical difficulties started off his show. Jersey showed his true comedic talent when he improvised his way through the beginning of the show. Once the microphone and the music started working the show "officially" kicked off.
He explained his life growing up in Jersey as well living in Florida with a series of hysterical jokes and he even showed us some of his dance moves. Jersey was relatable and hilarious; he interacted with students in the crowd and encouraged participation.
The Student Activities Board's Evenings Chair, Jessica Crosson, gave her thoughts on this performance,
"I was really excited to bring Jersey to Cal U because this was his first time performing at a college. It was incredible to see how humble he was about the experience and interesting to see how nervous he was before the show. I think the crowd really enjoyed his performance so that's very encouraging for him."
Jersey was a sensation to have at California University of Pennsylvania! If you missed this comedy show, I would not recommend missing the next one.
The Last Funny Freaking Friday of the semester is May 5th and will be featuring local Ray Zawodni outside on the Gold Rush Patio. Take some stress off of finals week with a little laughter!