Paint-N-Sip Success
Hang on for a minute...we're trying to find some more stories you might like.
On March 28, students were able to relax and enjoy an hour of stress relief during their common hour at a paint-n-sip. The Student Activities Board hosted the event in their office, which is located next to the Vulcan Theater in the Natali Student Union.
Recently paint-n-sips have become a very popular form of stress relief and a fun activity that isn't as common as going shopping or watching a movie. There are a variety of different companies that offer paint-n-sips but the Student Activities Board offered the event for free and gave students the opportunity to lead it.
Student Activities Board daytime chair, McKena Dunn, shared what it was like to lead the painting,
"It was a great experience for me and it was my first time instructing," Dunn said. "It was a great turn out as well, we filled all of our seats. I really do enjoy painting but it was definitely a challenge explaining each step. It only took me a half an hour to paint the picture but instructing it took about an hour and a half which was something I did not expect. Overall, I think it was a great learning experience for me and it seemed like everyone enjoyed themselves."
To go along with the painting, students were able to choose from a variety of beverages to sip on. These beverages including sparkling white grape juice, sparkling peach and apple and sparkling grape juice.
"It really took my mind off all of the homework I have to do," said sophomore, Katie Wankel. "I got to creatively express myself for a brief moment. I really hope there are more to come."
Students had the option to either follow along with the instructor or paint their own design on the canvas. Those who followed along were instructed to paint a variety of cacti on their canvases (pictured above).
The next daytime SAB event will be an Easter Egg hunt on April 11 at 11 a.m. For more details check out @caluactivities on Twitter.

About the Writer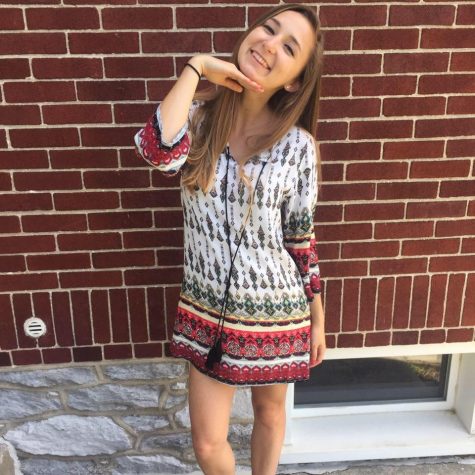 Jessica Crosson, Entertainment Editor
This is Jessica's third, and final, year serving as Entertainment Editor for the Cal Times and she is very excited and sad to begin her final semester at Cal U. She is a senior Communication Studies major with a concentration in Public Relations and a minor in Acting from Annville, Pa. Outside of the Cal Times, she serves as the President for the Student Activities Board, as the Vice President for Women in Sports and Events (WISE), on the SAI Board of Directors, a Welcome Weekend Leader and a Peer Mentor. A little fun fact about her is that she has experience broadcasting on ESPN+ from her time working with Penn FC, a professional soccer team based in Harrisburg, Pa.