Rock Madness: Revealing 'Vulcans Peak'
This past Tuesday, March 7, The Herron Recreational and Fitness Center teamed up with the Student Activities Board, WCAL, and the rock wall team to put on an event called Rock Madness.
In the fall semester, there was an opportunity for students, faculty, and staff to give ideas for re-naming the rock wall located in the Herron Fitness Center. Once the best suggestions were filtered out, there was then a campus wide vote, held on OrgSync available to all of campus.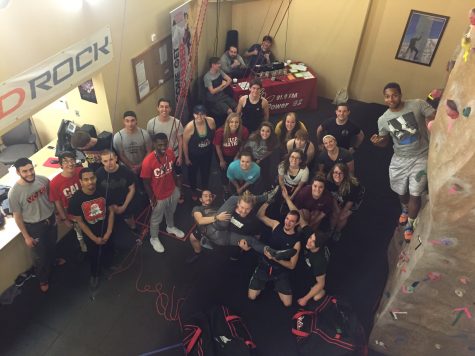 At the Rock Madness event, there were a series of activities to participate in including the main event which started things off. The main event was a team based activity, where four teams of 4-6 members got together to tackle this event.
Three members of the team had to climb up the wall and grab a piece of a code to unlock a bag with puzzle pieces inside. Once three members had climbed the wall and retrieved all the pieces, the teams got together to solve a puzzle that contained the new name of the rock wall.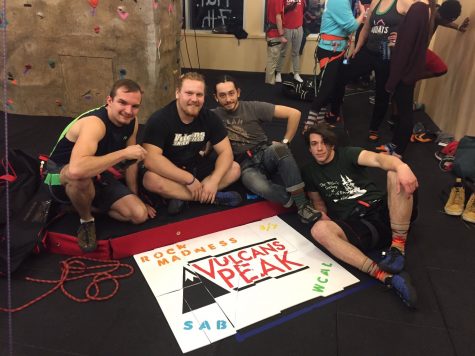 Upon completion, the puzzle read "Vulcans Peak". The name was thought of by Robert Hazelett, who spends a good amount of his free time at the wall.
After the main event there was a skills competition where many students showed off their skills on the wall. There was also an open climb where people learned how to climb or mastered their already formed skills.
Rock Madness was a great event that brought many people together in the unveiling of the new name. Along with the name reveal, there was also a new banner that will be up, as well as new t shirts to show off "Vulcans Peak".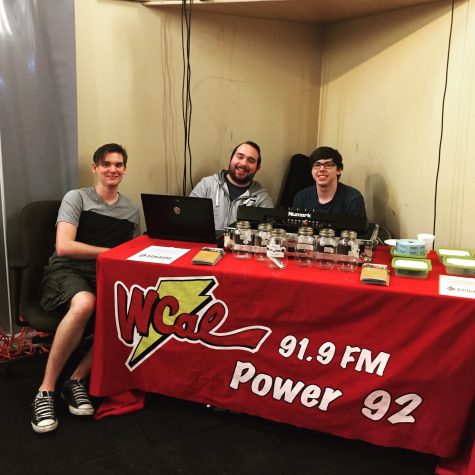 Tallen Stromen, one of the event coordinators said,
"I think it was a great success and we brought some great awareness to the event. We are looking forward to planning more events like this in the future."
The rock wall was something that got overlooked on our campus, but with the publicity from this event that shall be no more. Now it is Vulcans Peak, and I dare you to get to the top.