Wars Spark for a Good Cause
Last night, the second annual 'Lemonade Wars' were held in the Performance Center of the Natali Student Union. The 'Lemonade Wars' benefits the charitable organization, Alex's Lemonade Stand.
Greek life and many other student organizations participate by setting up different stands that all offer a different lemonade beverage and table theme. All students are able to attend this event a gain an hour of volunteering by being there.
When students swiped their CalCard before entering the Performance Center, they were given three tickets to put into the jars for their favorite lemonade. Students were also able to purchase raffle tickets for chances to win different prize packs filled with Cal U apparel, various gift cards, Kate Spade items and much more.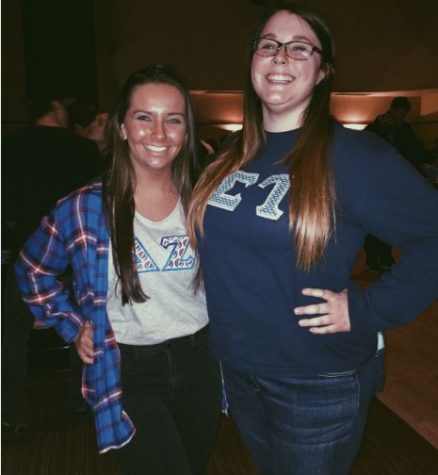 Last year was the first year that the 'Lemonade Wars' were held at Cal U and it was a big hit among the students.
"The Lemonade Wars are a fun way for organization's to come together and do something for a good cause." junior Makenzie Langer admitted.
One large change to the wars this year was that the awards were awarded by judges instead of just having those who participated put tickets into their favorite organization's jar. There also was no award for "Best Theme" this year.
"We wanted an award that both students and judges has a say for the final outcome. Best Theme is a hard award to give since everyone is encouraged to make Lemonade. The theme is essentially supporting Alex's Lemonade Stand." stated the Lemonade Wars adviser, Diane Hasbrouck.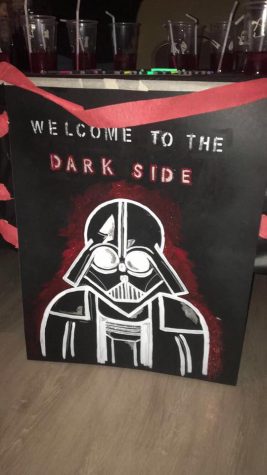 There were various table themes including Stars Wars, "99 problems but a peach ain't one" and a Hawaiian themed table. However, at the end of the night, Student Government's winter themed table featuring a sour Kool-Aid beverage took home the "Best Overall" award.
Honorable mention was given to Sigma Tau Gamma's "Urine for a Surprise" beverage and Alpha Sigma Alpha was awarded the "Judge's Choice" award for their lemonade.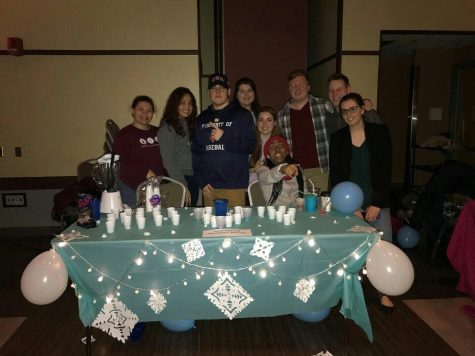 As the 'Lemonade Wars' popularity on campus continues to grow Habrouck explained what should be expected in the upcoming years,
"I would love to see Lemonade Wars be an annual event. Anytime a program that is new to campus that has the support and backing from the University community, will always be looked as a success, and efforts will be made to continue it year-to-year. By collaborating with Underground, we help to establish the cause to raise more donations, expand partnerships with local and regional businesses, and spread the word and mission of the Alex's Lemonade Stand Foundation."
A nice plus to the wars this year was that it was featured at Underground Cafe, providing live music for those in attendance.
"I think it was very successful. We had around 250 students there and some people performed that had never even played at Underground before. The lemonades were all great and I love how everyone really took the time and cared a lot about what they did for their tables. Overall it was an excellent event. Thank you to everyone who participated." Underground Cafe's president, Emma Rawlings, shared.
After another successful year of the 'Lemonade Wars' students can hopefully look forward to seeing this event happen again.