Destiny Product Review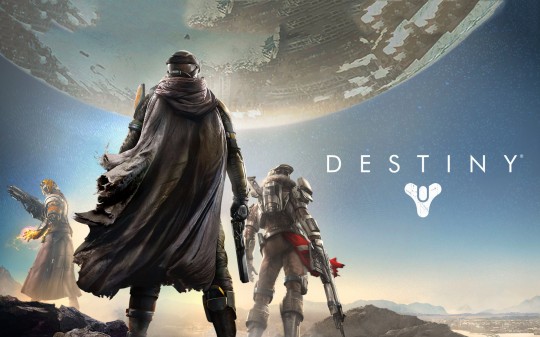 Hang on for a minute...we're trying to find some more stories you might like.
Destiny is a must-buy video game. In the past I have played many video games, dating back till I was four on the Nintendo 64. I currently own a PS4 as my primary console and recently purchased this video game.
Some similar games to Destiny would include the Halo series, which is created by the same game developers (Bungie). Some other video games that have a similar feel are the Call of Duties, Borderlands, and Skyrim. All of these games are first person shooters with the exception of Skyrim.
Since getting the game in November, I have about a week of game-play involved or 168 hours. Personally I love the game.
It has a detailed campaign, an online multi-player shooter, and strategic stories called Raids and Strikes. To do the Raids and Strikes you will need to make a team of three players for the Strikes, and six for the Raids.
Destiny came out in 2014, and since the initial release they have provided four expansions toward the original or "vanilla" game. Another plus about the game is that there will be a continuation game coming out this fall.
Originally, Bungie (game creator) was primarily working with Microsoft on the Halo games. Recently, due to Microsoft restricting Bungies' creativity with the Halo series; and ending with Bungie stepping away from Halo, Bungie has been releasing exclusive content for Players who use a PS4. I highly suggest getting this game, especially if you have a PS4.
With all products, there are Pros and Cons, but for Destiny, it is primarily Pros.
Starting with the Cons, Destiny is in no means an easy game. It is laid out in a complicated and extensive story line. I do not recommend this game if you just want a quick play through. Another downside to Destiny is that you must have online network to be able to play.
Onto the Pros, the game has tons of combinations for customizations with each character. You are able to play as three different characters through the campaign; each character has their own set of gear that fits the character, and there are about a hundred different color shaders. In my opinion, it makes the game really interesting because you will never see someone that has a character that looks just like yours, unless it is on purpose.
Destiny is officially rated T for teen, but with my own experience I have played with a lot of younger players, and many adults as well. It has a good mixture of ages. There is no vulgar language, slight amount of gore, but nothing that will churn your stomach.
If you want to get a game that is cheap and worth your money, I would suggest getting Destiny. The story is phenomenal, there is going to be a continuation as well (meaning Destiny 2 later this fall).
In my opinion, it is the best game I have ever played in my 15 years of playing hundreds of video games. You shouldn't get this game if you don't have time for the commitment. I highly suggest looking up other reviews at IGN.com, where people do ratings and reviews for a living. I also wouldn't suggest getting this game if you don't like first person shooters. Overall, I hope after reading this you have a better foundation for your decision on whether you want to get this game or not.