Grayson Allen and lax NCAA suspensions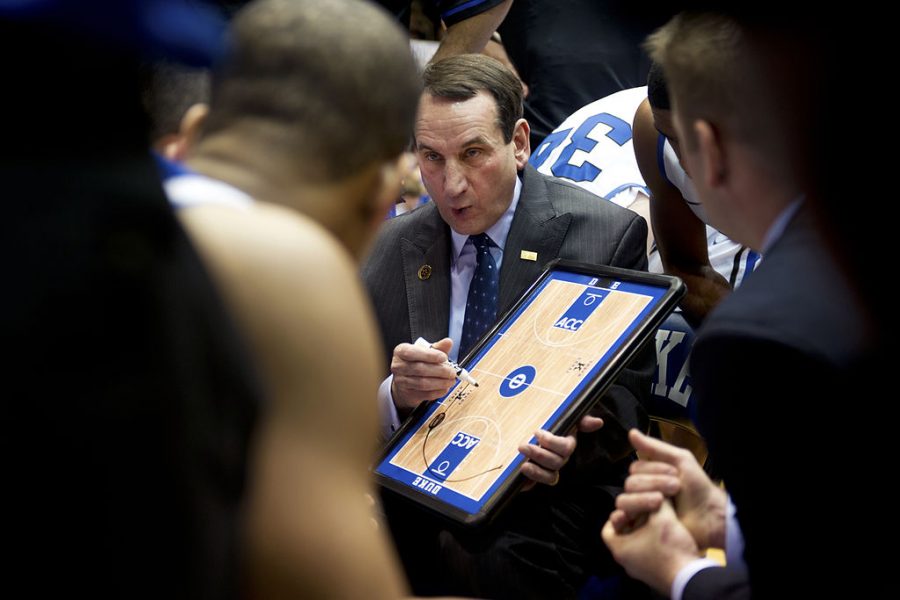 The Duke Blue Devils Men's Basketball Team has had the spotlight on them for a while now. This time, the spotlight isn't around legendary coach Michael Krzyzewski, commonly known as "Coach K."
The spotlight is around one of their players: junior guard Grayson Allen. Allen, in late December, tripped an opposing player for the third time this season. Originally, Allen's suspension was for "an indefinite amount of time."
Plenty guessed that his suspension would be for a month, or maybe even half of the season, after Coach K had some strong words regarding the incident.
"We have had the opportunity to thoroughly review the incident involving Grayson Allen from last night's game against Elon," Krzyzewski said. "As I stated last night, the incident was unacceptable and inexcusable. He took an important step last night by apologizing in person to Steven Santa Ana and Coach Matt Matheny. As a program, we needed to take further steps regarding his actions that do not meet the standards of Duke Basketball. To that end, we have determined that Grayson will be suspended from competition for an indefinite amount of time."
However, the suspension only lasted one game.
After the Elon game, he seemed remorseful, saying, ""I made a really bad play. I'm sorry to him, Santa Ana. I'm sorry to the officials who had to call that. I'm sorry to my team. It was selfish and taking away from them. I'm not proud of that at all."
However, in their game against Boston College, Allen looked to have tripped another player.
Seems the one game suspension didn't affect much. College athletes are a special group of students, whether anyone wants to admit it or not. These are players that, right now, are around our age, and are likely to be the same people's we'll probably be watching on TV in the NFL, NBA or MLB in the coming years.
What kind of punishment is missing just one game? Sure, they're sitting out, but that's not enough. Honestly, the first time that Allen tripped a player, he should've been punished with a suspension. Not only does that make the NCAA look horrible, but also it makes Duke look bad. For someone like Coach K, that normally doesn't happen often.
In college, for any student, the plan is to be ready for adulthood, in regard to both professionalism and attitude. Discipline is a strong factor in any professional network, whether it be as a professional athlete or a professional in your field. Not learning discipline isn't going to help, and not learning from your actions doesn't help your stock.
Allen's punishment wasn't as severe as it should've been. Only letting him off with a slap on the wrist doesn't teach him anything. If anything, it shows that he can get away with tripping, which could seriously harm another player, and still play the game.
It teaches him that hurting other players is OK and doesn't call for action. Hurting another player is downright dirty and makes the guilty party a dirty player.
The greatest athletes of our time are incredibly disciplined and have made mistakes. However, they've learned from those mistakes. It'll be interesting to see if Allen continues his tripping ways. But the next time, which I hope there isn't a next time, should have a more severe punishment.
About the Contributor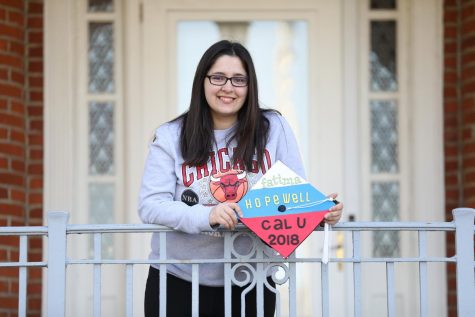 Rachael Kriger, Editor In Chief
Now a graduate of California Univ. of Pennsylvania (May 2018), Rachael Kriger is current a videographer and the multimedia coordinator at Lutheran SeniorLife...